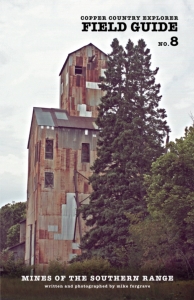 While the Copper Empire flourished north of the Portage Valley the lands to the south continued to remain wild and remote, largely untouched by the hand of man. That would all change in 1897 with the discovery of one of the region's most productive lodes – the Baltic. Atop its copper-rich bounty would rise the soaring rock houses and sprawling surface plants of a trio of mine: the Baltic, the Trimountain, and the Champion. By 1923 all three would fall under the control of an industrial conglomerate of a size and scope rivaling even the great C&H itself – the Copper Range Company.
The Copper Range Company had begun its life as a mere common carrier railroad joining Houghton with the major railroads to the south. Within three short decades, however, the company had managed to expand its reach into every major industry of the region. In short order it had taken control of virtually every mine, town, mill and railroad to be found within the wide borders of the southern range. The Copper Range had become an empire in its own right, controlling the fate of the southern range for the next half century.
Discover the remains of those Copper Range Company mines with the Mines of the Southern Range Field Guide. Mine by mine and shaft by shaft explore the ruins and remnants of the Champion, Trimountain, and Baltic Mines. Over 65 ruins are featured within the guide's 100+ pages including hoist houses, powder houses, shaft houses, oil houses, and boiler stacks. The volume is illustrated with full color photographs and descriptions along with detailed ruin maps of each surface plant. (97 pages, 5.5″x8.5″, 18MB)
Order Your Copy Today
Each Copper Country Explorer Field Guide is available in two formats, both as a PDF digital download and as a full-color printed paperback. The PDF versions have been designed specifically for use on small-screen mobile devices, allowing them to be easily used while on-the-go on your phone or tablet. The printed versions are trade paperback size (5.5″ x 8.5″), printed in full color with perfect bound binding. Select your format of choice from the options below: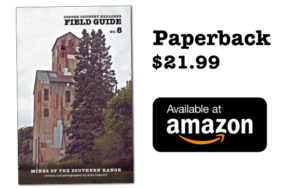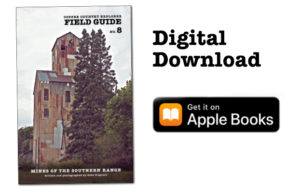 EBOOK TERMS: Ebooks are for personal use by the original buyer only – it is protected by copyright and other intellectual property laws. You may not reproduce, transmit, modify, participate in the transfer or sale of, create derivative works from, distribute, display, or in any way exploit, any of the content of this eBook in whole or in part. The order is immediate and you will receive instructions on how to download the eBook via email so cancellation of your order is not possible. A refund will not be given on your purchase if the eBook has been downloaded. By purchasing this eBook, you agree to the above terms.