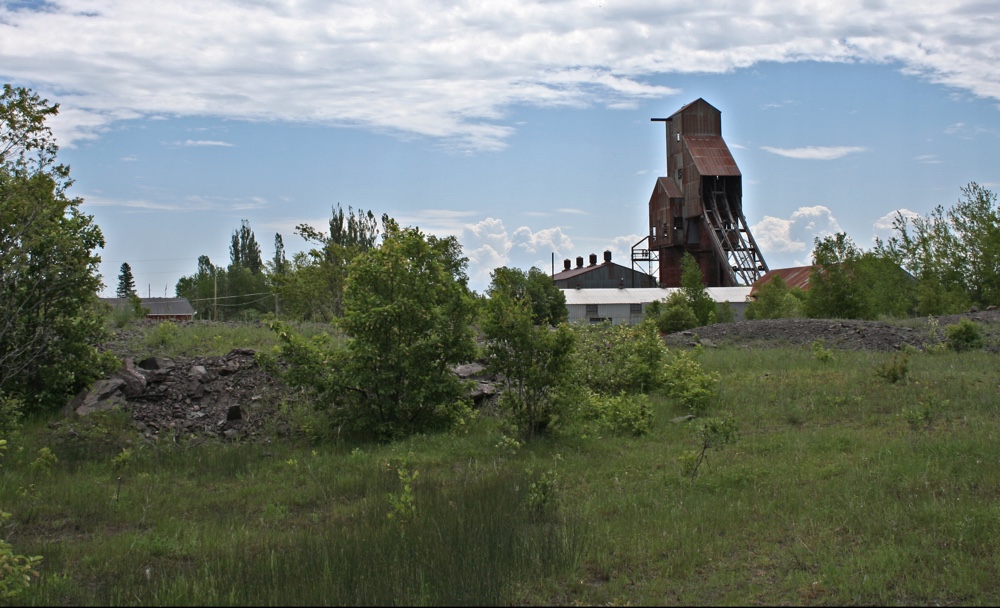 Exploring the remains of a Lost Empire…
Copper Country Explorer tells a story – a legend really. It's a tale of a lost civilization, a forsaken empire that once reigned over the scenic shores of the Keweenaw Peninsula in Michigan's Upper Peninsula. It was an empire ruled by the red metal king – copper. In no other place in the world did it occur in such purity and abundance. Its discovery led to one of the great colonizations of the modern age, transforming what was once nothing more than a remote and rugged wilderness into a sprawling industrial empire and modern metropolitan center of over 100,000 people.
What resulted was a shining oasis in a vast and remote wilderness. Opulent buildings of sandstone and marble lined streets paved with bricks where streetcars mingled with both horses and motorcars. Excursion trains took patrons to manicured parks on high bluffs, or amusement parks along white sand beaches. Multi story department stores offered the latest in Paris fashion, and grand Opera houses seated thousands while showcasing the theater's best and brightest. Nearby the massive industrial machine employed thousands while providing neighborhoods of homes, staffed schools, stocked libraries, and modern hospitals.
It was not to last however. After over a century of rule, the empire would gasp its last breath. The mines closed, the people left, and the metropolis returned to the wilderness from which it had come. In its place would be only ruins, the crumbling remains of the dreams and hopes of thousands. The Copper Country had become yet another victim to the labored demise of an industrialized nation.
It is these shadows of a lost empire – the ruins and remains scattered across the Keweenaw peninsula – that captures CCE's interest today. As progress lumbers on these ruins move closer to extinction. With them die the stories of the men, women, and children that served the red metal king with their sweat and blood. Because their story is our history, CCE travels the Keweenaw in search of those clues to the past and stories of a time largely forgotten – documenting what it finds with photos, videos, and diagrams and sharing them on the world wide web. It's about bringing history a little closer to home. Its about preserving history and keeping it alive for future generations – one post at a time.
A Web Experience 10 Years in the Making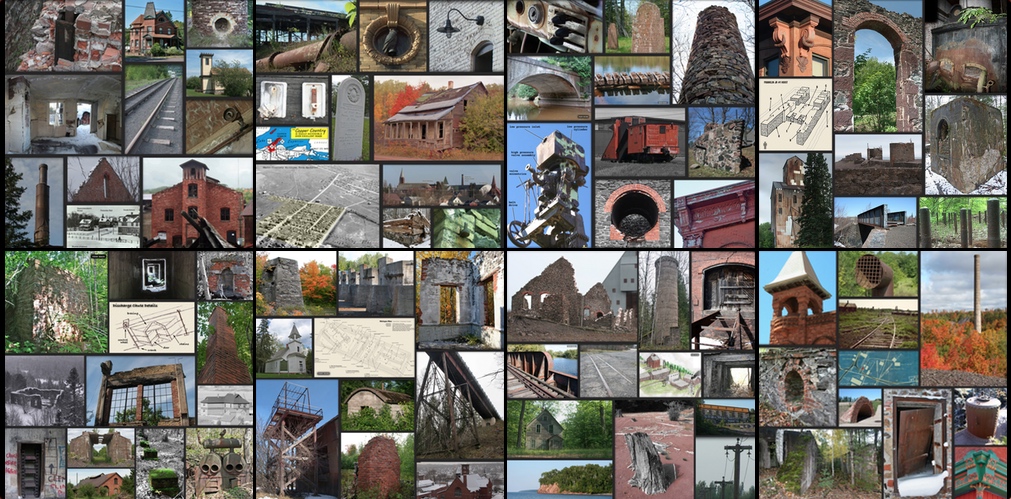 Copper Country Explorer was born in the summer of 2006, a lone voice telling the Copper Country's story in the sprawling cacophony of the world wide web. Post after post we told our story, and soon weeks turned into months and months into years. Ten years later and CCE has matured into one of the largest and longest-lasting local history websites to be found on the web today. Within its vast pages can be found over 1300 articles on the great Copper Country that was and is today – illustrated with over 15,000 photos, archive images, illustrations, and maps. Along the way CCE has explored and documented over a hundred historic mine and mill sites along with thousands of historic buildings, ruins, and remnants scattered all across the peninsula.  In the end CCE is easily the most detailed and exhaustive exploration of the Copper Country's rich heritage ever attempted on the web – or anywhere – before.
Yet what makes CCE unique is that its more then just my own musing on the Copper Country, its a community of like minded men and women who all share a common passion – a love and respect for the history and heritage of the Copper Country.  This community consists of people of all ages and backgrounds: historians, mining engineers, students, industrial archeologists, explorers, and local residents alike. Through CCE's comment sections and contact page they share their knowledge and experiences with the rest of us – adding to the discussion and helping tell the Copper Country's story in the process. Many also share their own photos and archive materials through CCE's popular Scrapbook series, or write guest posts detailing their own explorations and adventures. CCE also hosts its own Copper Country discussion forum, where like minded explorers and get together to discuss all things Copper Country.
Start your own exploration of the Copper Country from the CCE home page, where you will find random posts from all across our ten years of exploring. Use the main menu at the top of the page to narrow in on a specific subject of interest, mine ruins, industrial ruins, rails and roads, or historic towns and locations. The Scrapbook shares photos and artifacts shared with CCE by its vast readership of other Copper Country Explorers. Of if you want something more random, simply select the random post button on the far right edge of the menu. Read the posts and make sure to contribute your own thoughts and knowledge to the discussion. If you got anything else to share, shoot me an email through CCE's contact page.
The CCE Book Store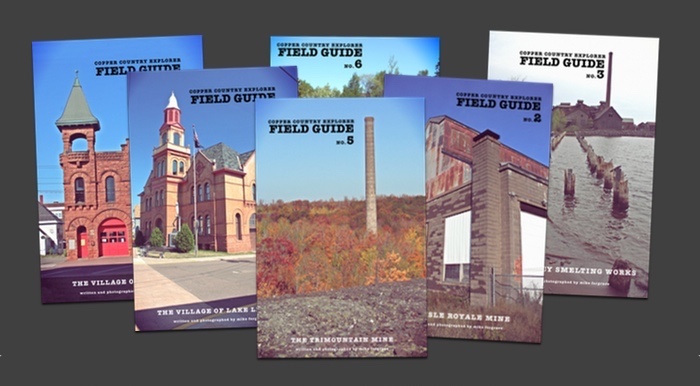 If you enjoy the work I do here on CCE, may I suggest supporting its future endeavors with a purchase from the CCE Book Store. There you will find the popular Copper Country Field Guide Series – a collection of fully-illustrated guides to the ruins and history of the Copper Country. Each Field Guide focuses on a different part of the Copper Country be it towns like Laurium or Calumet, Mines like those of Ontonagon and the Copper Range, or other industries like Copper Country Railroads or Sandstone Quarries. Available in both PDF and as pull-color paperbacks, these make a great companion to any Copper Country exploration of your own. Best yet, your purchase will help keep CCE on the air and available in the future!