Contribute to the CCE Photo Fund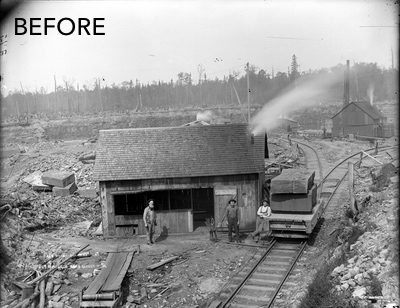 For years CCE has been augmenting its own photographs of the ruins and remains found across the Copper Country with archive images courtesy the Michigan Tech Archives via its Keweeanw Digital Archives website. While these have been invaluable in telling the Copper Country's story, the low-resolution and small size in which those images are presented are no longer compatible with the CCE's new high resolution format. You can see what those old images look like from the sample seen to the left – shown in its full size as offered by the archives. Such a small image makes discerning details difficult, and often provided a somewhat hazy and incomplete view of the past.
However the archives do offer higher resolution and larger format versions of those images. Unlike their smaller brethren, these high-resolution images provide far more detail and in turn far more information about the Copper Country as it once existed. See the difference for yourself with the sample seen below:
---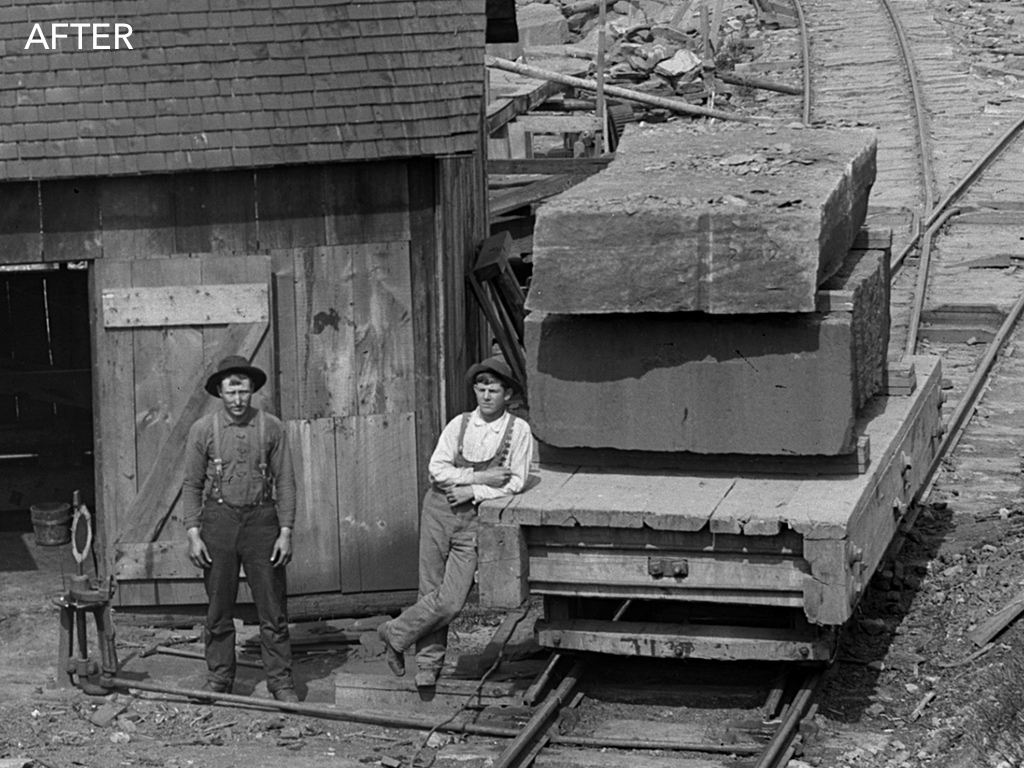 These photos are great, but they come with a cost. The archives charges $5 for each one, plus another $6 to deliver it to my door. With several posts a month and several archive images used in each one of those posts, once can see how these costs would start to add up over time. While my plan is to use these images only sparingly, I am asking for your help – my readers – in covering the costs of the photos I do end up using. Towards that end I've set up a special CCE Photo Fund, to which those who are interested in seeing more of these images in the future can contribute. The more money in the fund and the more images I can use in future posts.
So for those who are interested in seeing more of these high resolution archive images here on CCE, I humbly ask that you click on the button below and put some cash in the photo fund today. For every five dollars you contribute CCE gets to publish one high-resolution and you get your name posted proudly as the person that made it possible.
CONTRIBUTE TO THE CCE PHOTO FUND
Payments are processed via PayPal. You can contribute securely using your PayPal account. If you don't have one you can still contribute securely via credit card. Just look for the credit card icons on the PayPal page. You can also contact me to send a check or money order instead.
Thank you for your support!