At the north end of Eagle River's Main Street sits a large grove of trees protected by an old wooden fence. Considering the density of the rest of the old village's Main Street such a large undeveloped parcel along its length seems quite odd and out of place. This seems especially true considering the Lake Superior shore lying just steps away. Yet a closer look reveals the lot not to be so undeveloped as it first seems. Standing tall within the trees rises a tower of dark-red sandstone, while further in a squat little brick alcove looks to be an old abandoned fireplace. Though not much, these two ruins betray the past presence of something rather substantial occupying the space. That something turns out to be one of Eagle River's most impressive occupants – the massive three-story Phoenix Hotel.
The Phoenix Hotel got its start in Eagle River's earliest years, named in honor of the mine that helped give birth to the small port town. In need of money, the struggling money sold off a large chunk of its land holdings at the mouth of the Eagle River and platted a village sharing the river's name. Soon the new village sprouted a Main Street, lined with a generous selection of hotels and saloons. The largest of these hotels was the Phoenix, occupying nearly a block of space by itself.
For a time the Phoenix enjoyed a reputation as one of the grandest hotels in the Keweenaw, a title threatened only by the opulent contenders of the peninsula's more metropolitan centers. Three stories in height, the hotel featured 24 rooms along with a communal parlor and dining room. As the mines out along the Cliff range prospered, the Phoenix found itself the hotel of choice of visiting investors and mine officials.
Unfortunately, this grand hotel suffered the same fate as the rest of Eagle River. As the mines dried up and the workers left, the hotel found itself without business and was abandoned almost as quickly as it was built. Empty and derelict the massive property succumbed to a fire in the early teens. The fire destroyed everything save for its compliment of masonry fire places and chimneys – remnants that continue to linger atop the empty lot yet today.
---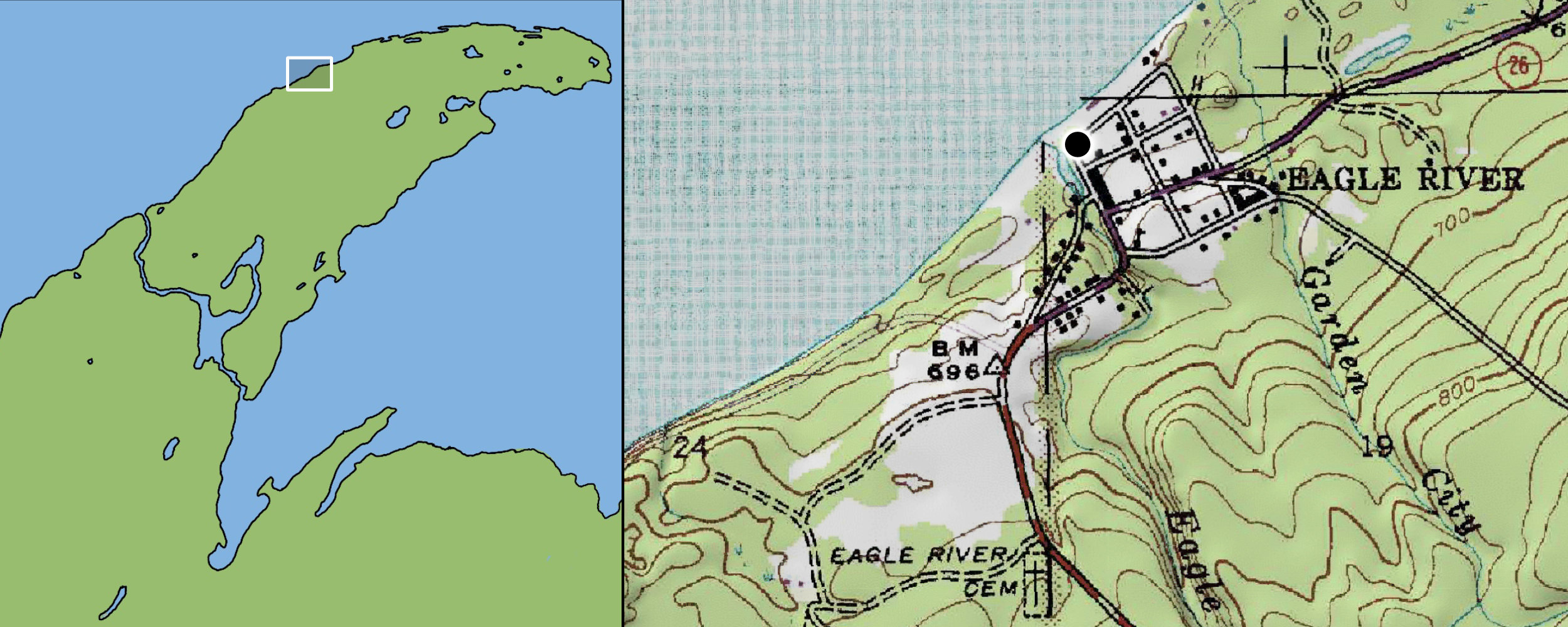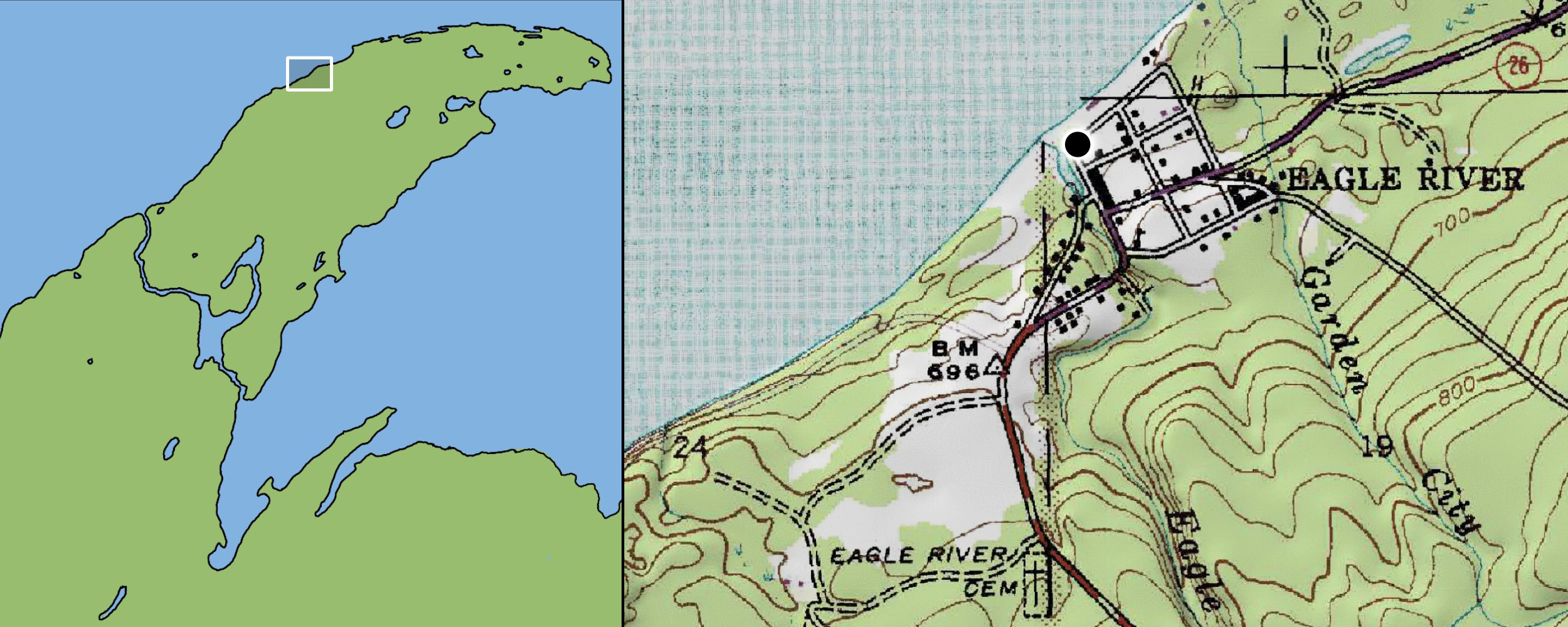 ---
-ccexplorer