The Lady in Red
A Look at the Isakson Block
In order for a business to survive it obviously needs customers with money to spend and an inclination for doing so. Yet in an era before the advent of modern marketing, social media, and page views, businesses had very limited options when it came to getting noticed.  Even more problematic was those businesses attempting to get noticed in a city occupied largely by immigrants fresh from points all across the globe. These were people from a variety of backgrounds, education levels, literacy, and English proficiencies. In this environment advertising often took a different approach, one that utilized a medium all those people could understand – architecture.
This is what was often the case in the Copper Country's largest immigrant community of note – Red Jacket. A walk down the town's seemingly never-ending main avenue – 5th Street – presented the passers-by with a cornucopia of architectural flavors. Such flamboyance was designed to primarily do one thing – attract the interest of those walking past. An interested party is one step closer to becoming a interested customer, and in a time when there were no Facebook ads to buy this was a business's best hope.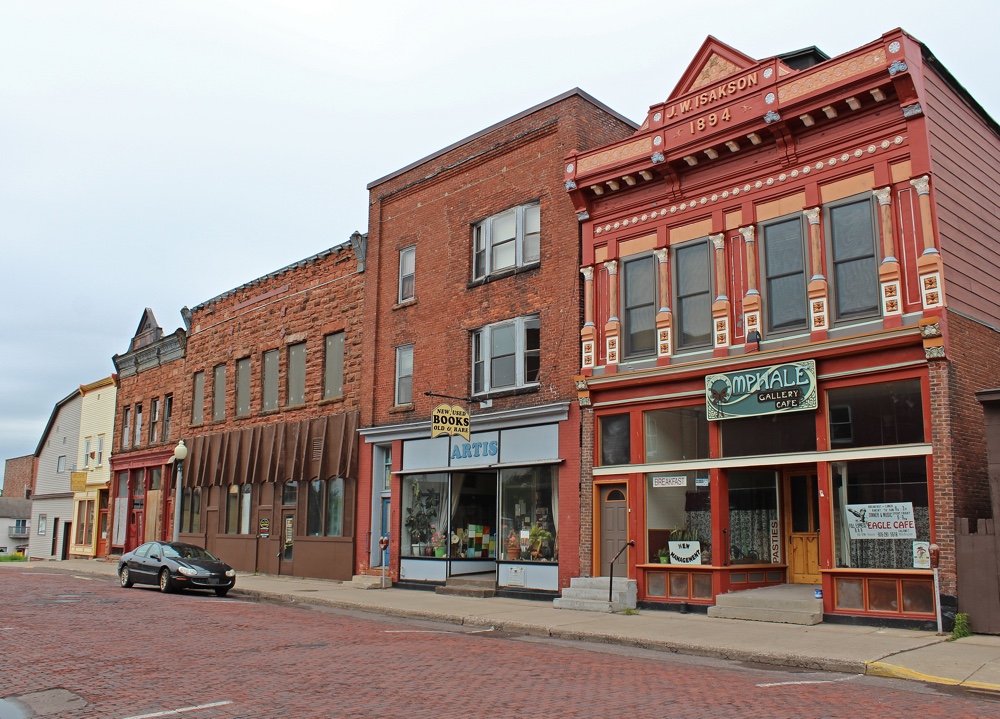 While there are many great buildings of note to be found along 5th Street still today, one of particular note stands at the main street's often forgotten northern end. This is the 400 block of 5th Street, a section that is so overlooked that it still sports its original brick pavers. This stretch of rugged road features more then a few buildings along its flanks, but only one manages to stand out in a sea of largely sandstone and brick. This is a building that was built to attract attention, and even after over 120 years of existence it still manages to do the same still today.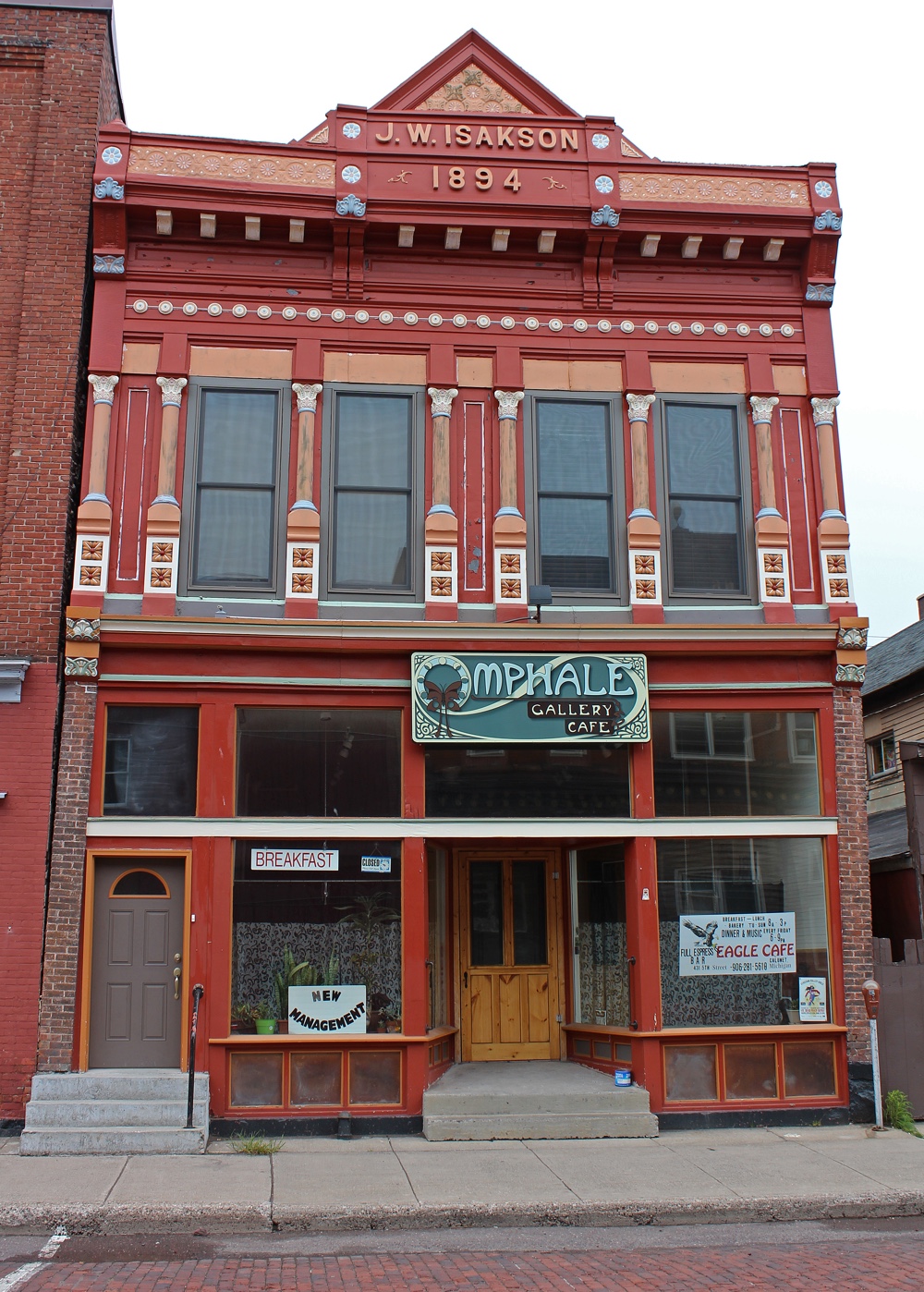 Fred W. Isaacson was a furniture dealer, whose business was located here in this ornately detailed brick building at the north end of 5th Street. In addition to his business, Mr. Isaacson also lived upstairs along with Isaac Isaacson (that's a tongue twister), Jennie Isaacson, and Arthur Isaacson. The building was originally built in 1894 for J.W. Isaacson, possibly Fred's father or uncle. It would end up staying in the family for over a century, wellinto the modern age.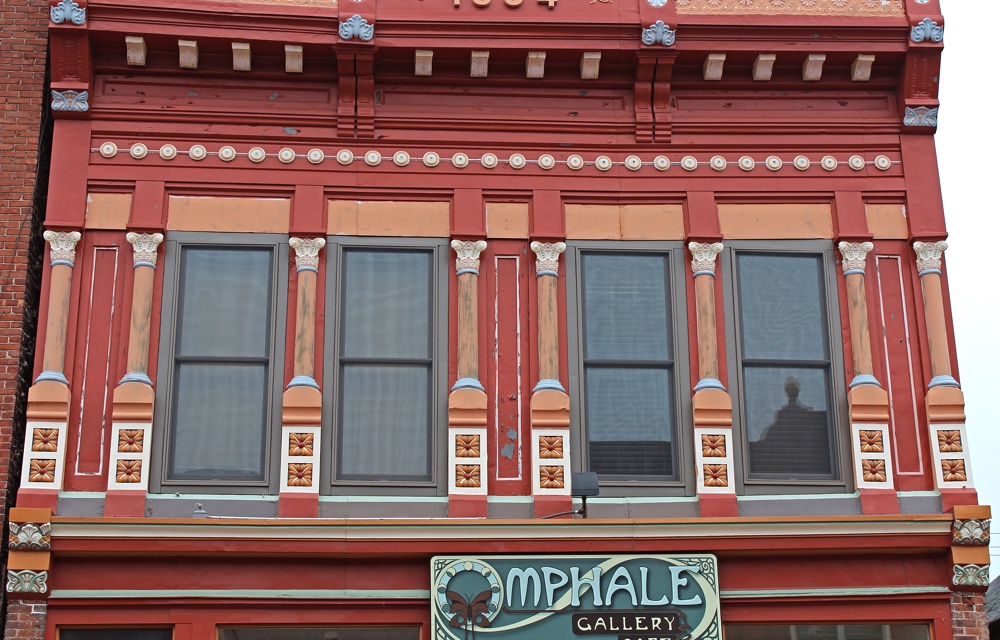 Though not sporting any impressive sandstone carvings or accents,  the building manages to hold its own against the rest of Calumet's more impressive architecture. First of note is the building's eclectic color palette, its facade bathed in a rich maroon color the borders of rose red in the right light. Cream colored highlights and intricately painted carvings contrast nicely and give the building a folkish charm absent from the more overpowering structures seen along the streetscape.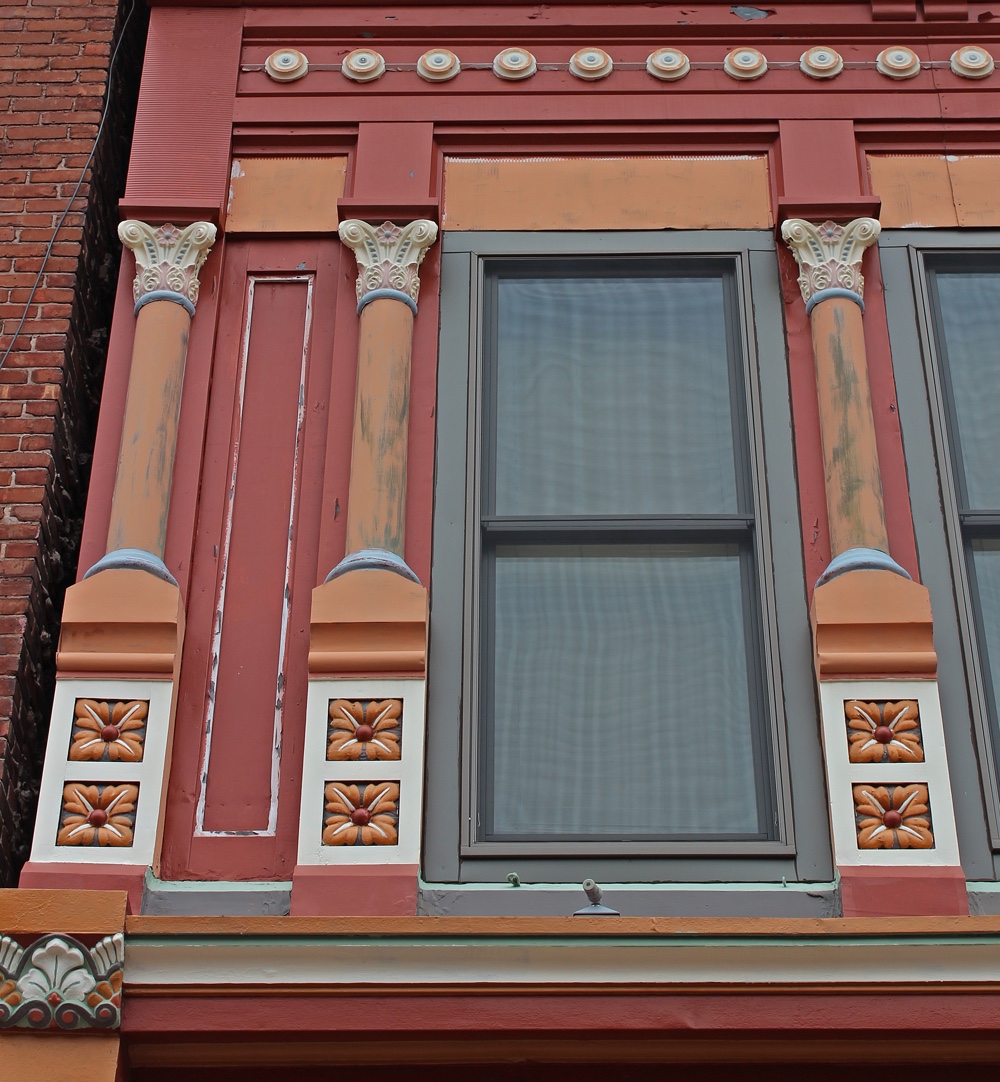 After those first impressions, its the line of column's running along the building's second floor that gets the most attention. A line of cream medallions, flower motifs, and scrolled capitals are the sprinkles on the architectural cake so to speak. At quick glance the building looks almost home-made, like Mr. Isaacson crafted it all in his home studio – using the same equipment and skill he uses to craft his furniture. It all makes for a very convincing advertisement for the furniture store inside.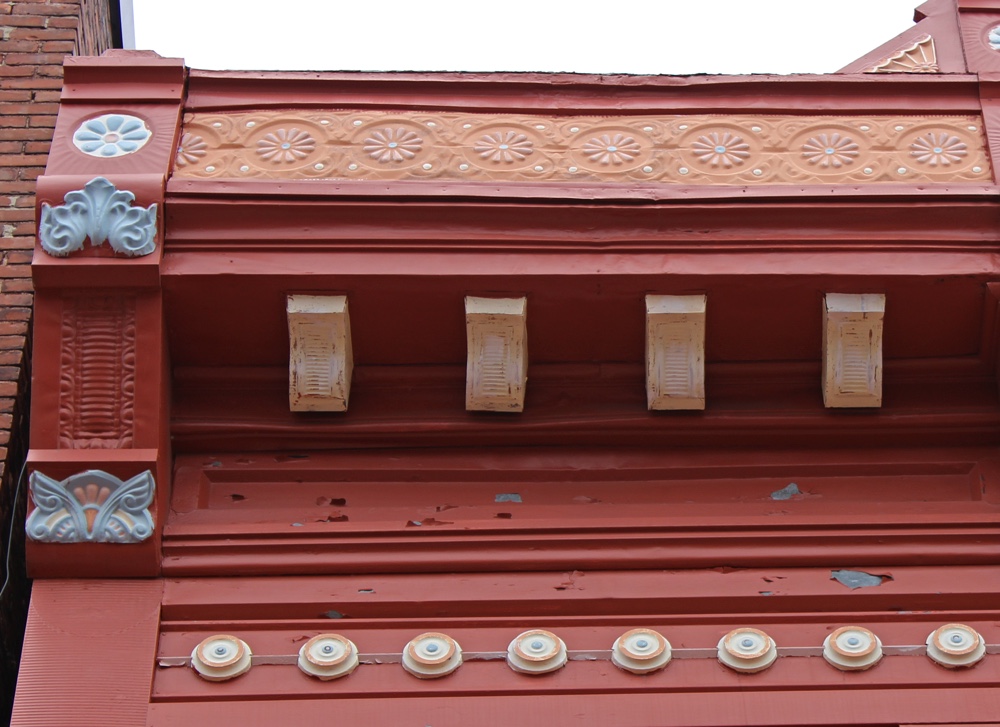 Yet a closer look reveals the truth. Those intricate decorative pieces are tin, mass-produced trinkets ordered from a catalog and attached to the building's facade with as much care and hand-craft as slapping a sticker on a canvas. This isn't a critique as much as an observation. As impressive as the Isaacson Block may be – and it is – its architectural credentials are as slick and produced as any modern ad campaign. A shiny package meant to make a compelling message to those with money who may want to soon be without it. Madison Avenue trickery in a Victorian age setting.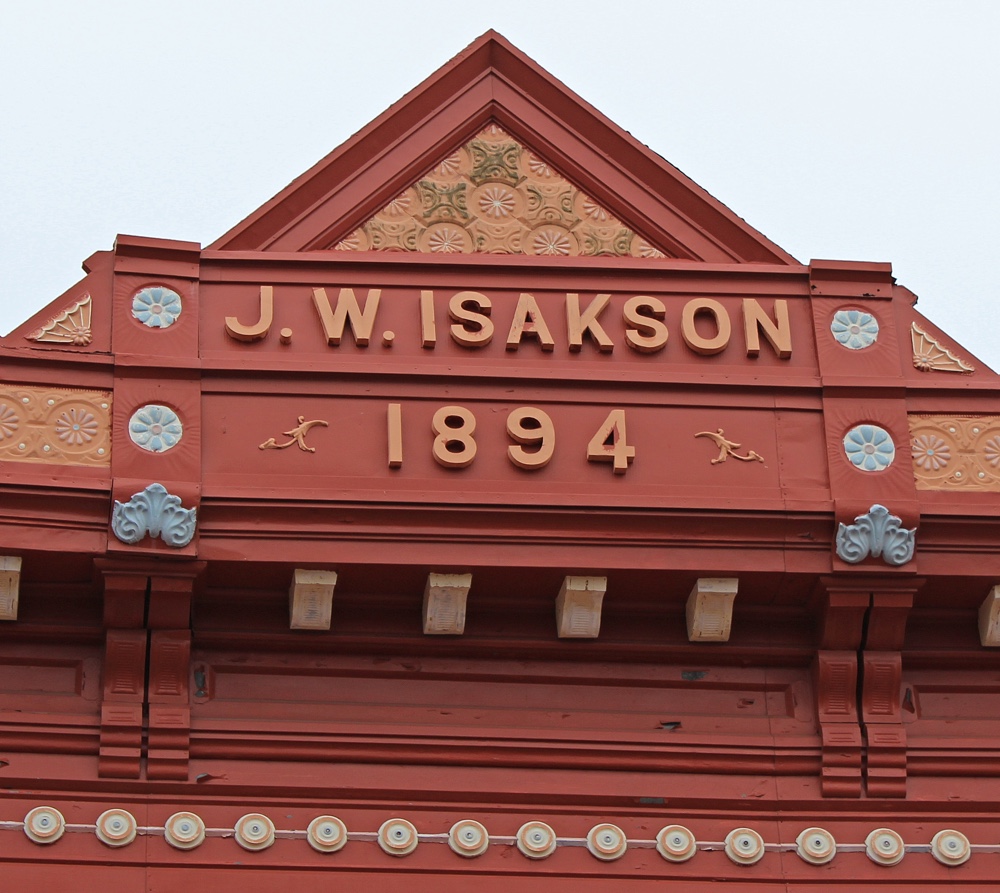 Such artful trickery can also be found up on the building's nameplate where its namesake and date of construction is displayed proudly. Here it isn't the Isaacson name the graces the pendent, but instead the Americanized version of the family name – Isakson. William Isaacson was Fredrick's father, who most likely originally opened the furniture store after arriving to Red Jacket in the early 1870s. Having hailed originally from Norway, such a Scandinavian sounding name may have been a problem attracting the region's higher class, thus the "Americanized" version of the name found up on the nameplate.