Scrapbook Fridays: Roadside Edition
Its Friday once again, and that means another Scrapbook Friday. This week we delve back into our old postcard collection, this time taking a look at a few of the Copper Country's roadside Americana including old bars, restaurants, stores, and motels. Most of these are no longer with us, but a few do happen to remain amazingly. So call shotgun and get in the car, we're about to take a road trip through the highway's and byways of the Keweenaw.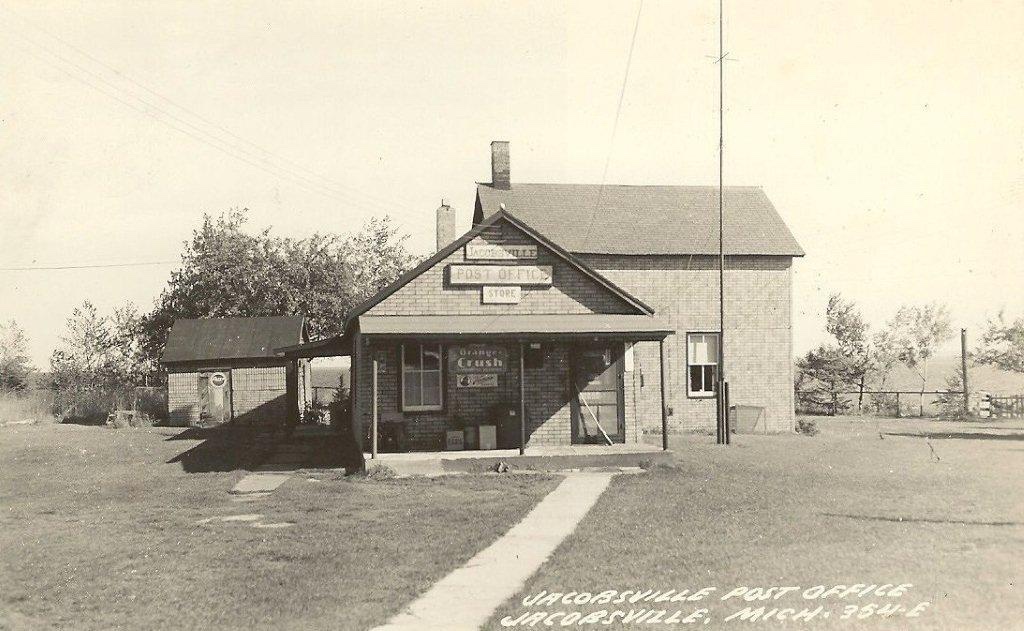 We begin our road tour out east, at the extreme corner of the peninsula at Jacobsville. Today the town is nothing more then just a scattering of summer homes and cottages, but for several decades the place was large enough to warrant its own post office. Granted that post office shared space with a convenience store.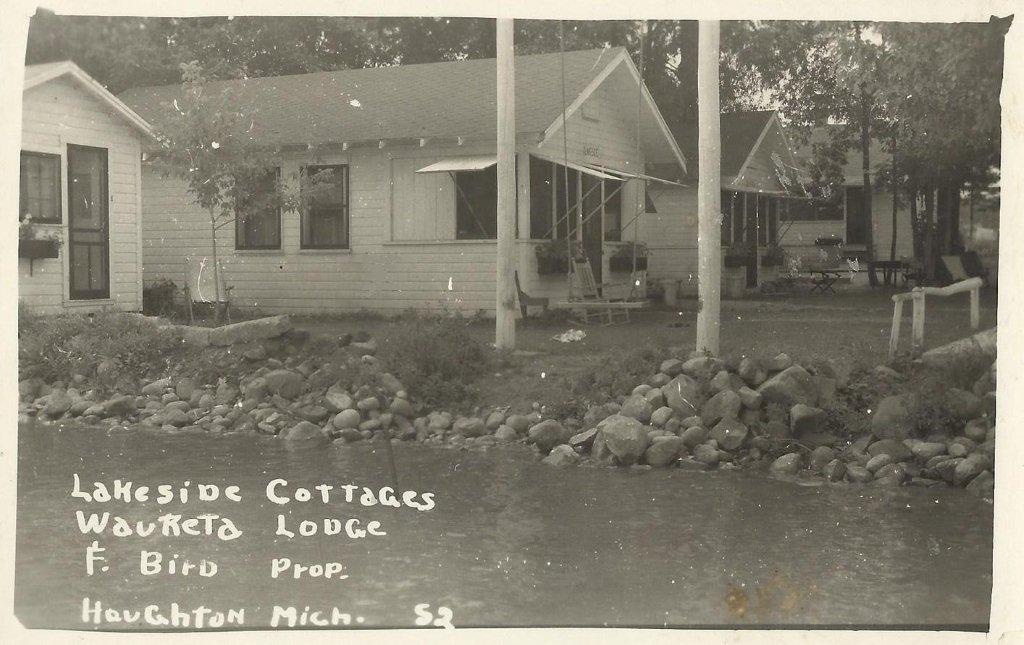 Next we move west to the shores of Portage Lake and a collection of lake-side cottages at what apparently is known as Waureta Lodge. Never heard of it myself, but it sure looks like a nice quiet spot.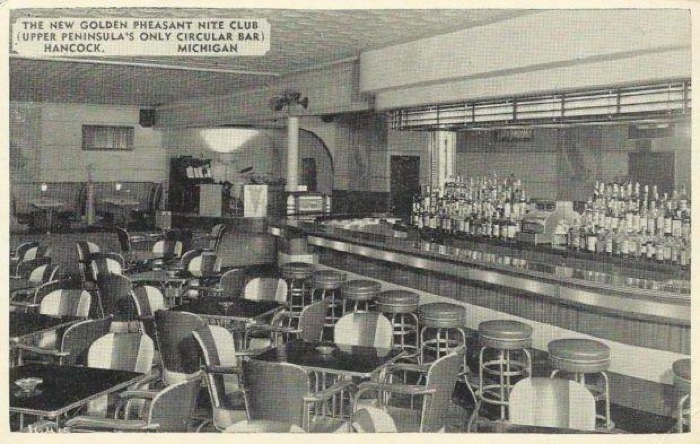 After a refreshing rest at the lakeside cabins we take in a night-cap at the Golden Pheasant Nite Club in Hancock – home of the peninsula's only circular bar. I believe the bar was located where the Uphill 41 / Goal Post Bar is today, though it was destroyed in a fire after this picture was taken.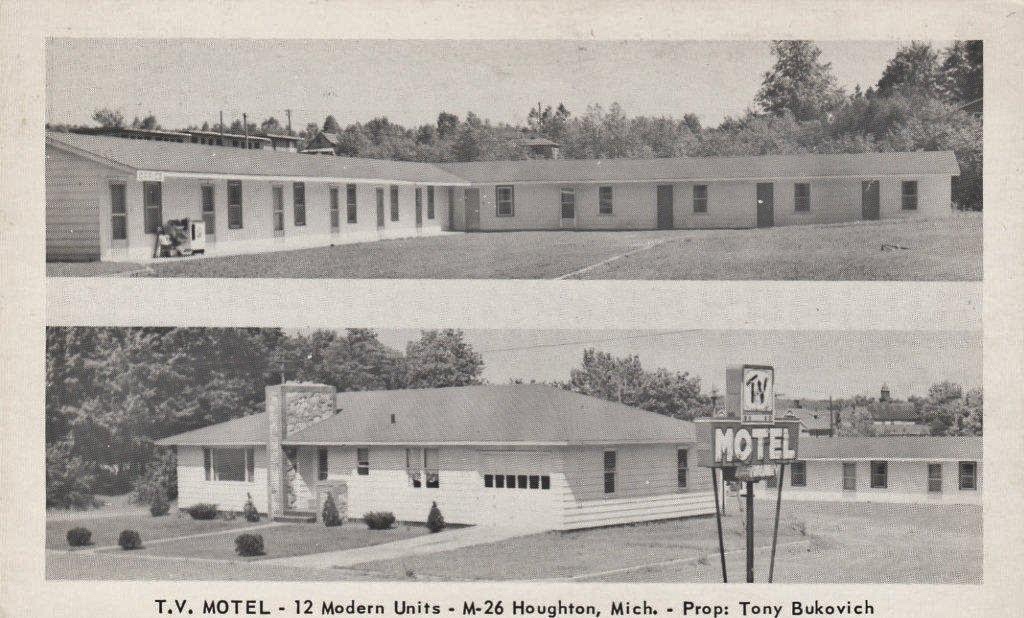 We head up to Torch Lake next, spending the night at the White Cutter Cabins in Hubbell. Besides being located along M26, I'm not sure where these were located. They don't exist today.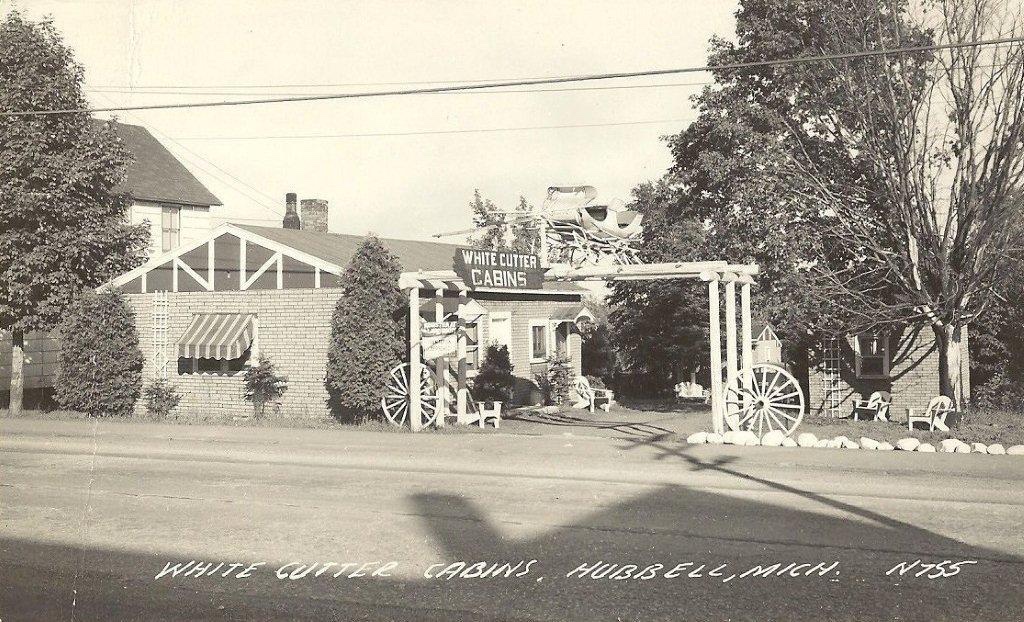 Back to Houghton for another hotel, this one a more modern roadside "motor inn" or motel as we known them today. This one's main calling card was that it had TV's – one in every room.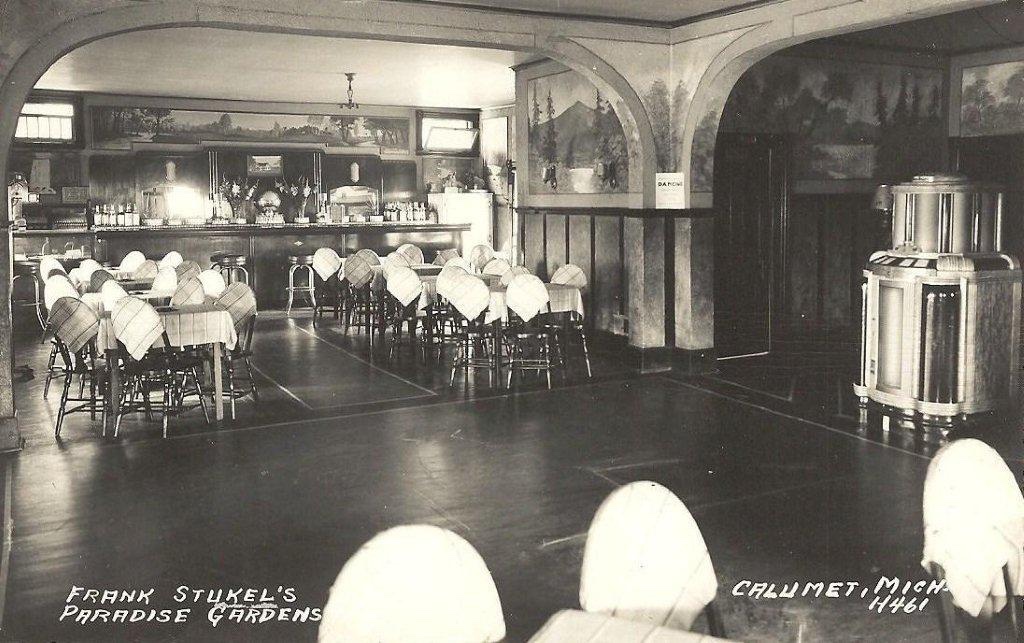 After another restful sleep we head out to the bar once again, this time "Paradise Gardens" in Calumet. No circular bar here, but they circular jukebox is sure a treat. The hand painted murals on the walls are something to see as well. Though the bar has long since closed, the building – along with some of those original murals – still exist along Oneco Road just off of US41 south of Calumet.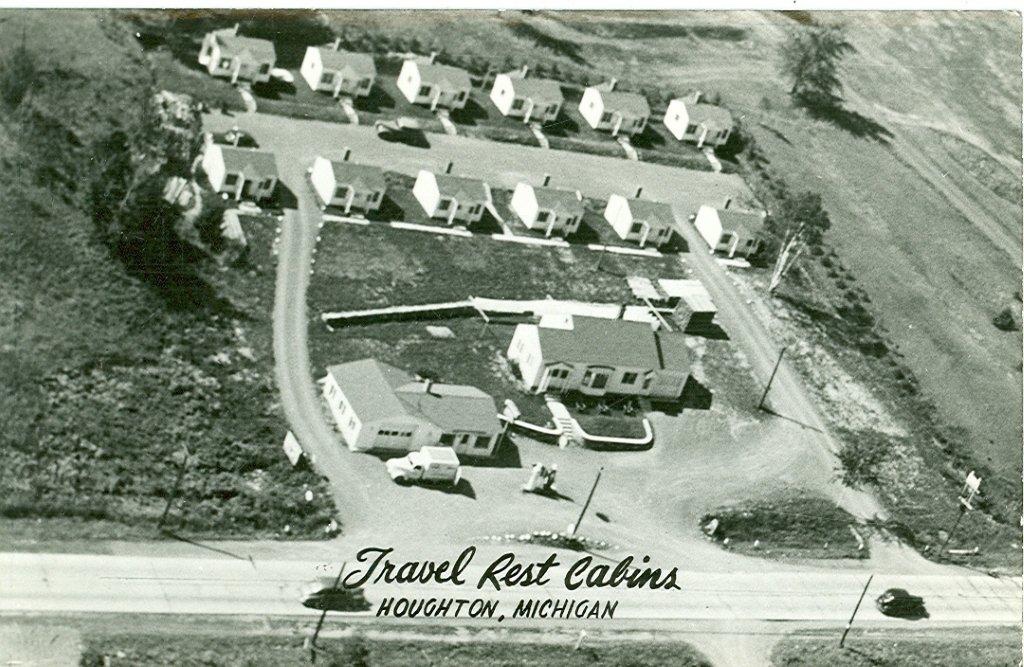 More rest is to be had in Houghton, where a dozen quaint little cabins await your patronage near Houghton. Known as the Travel Rest Cabins, I'm pretty sure they no longer exist. I'm not so sure where they were located however, though I would guess they were along US41 probably east of the city.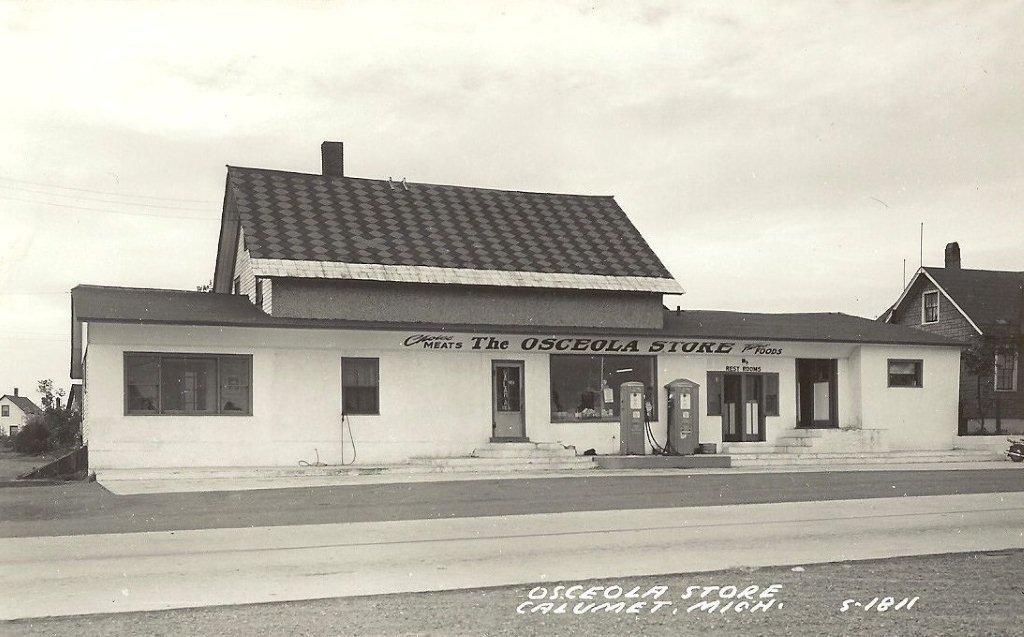 Needing some groceries we head back up to the north and stop at the old Osceola Store just south of Calumet. Located along US41, the store was still standing as late as the early 2000s. Though gone today it once stood on the corner of Millionaire Street right next door to the current Holiday Gas Station.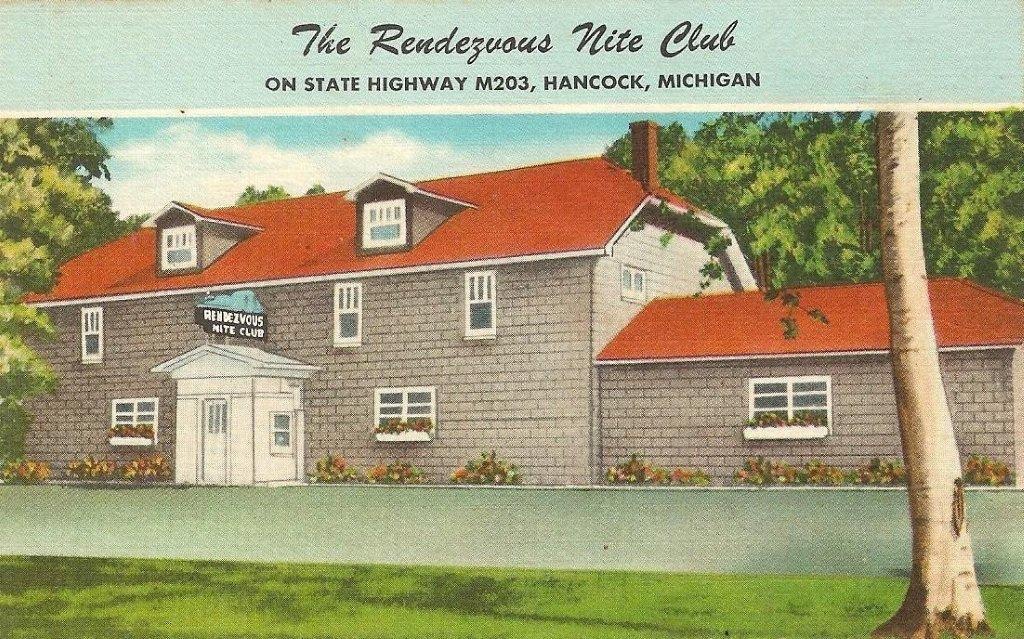 Finally we wrap up our road trip with a stop at the steamy sounding "The Rendezvous Nite Club" along M203 between Hancock and Calumet. This building has always fascinated me as it continues to stand still today as a private residence and just looks like it was once some type of club or bar. It sits at the corner of Salo Road across from Lakeshore Drive.