The Reverberatory Trestle
For over 70 years the sprawling smelter complex along Portage Lake – otherwise known as the Quincy Smelting Works – processed millions of tons of copper for not only the Quincy Mine but numerous other area mines as well. In the process the complex produced over a hundred thousands tons of slag – cooled molten rock discharged from the complex's array of furnaces. Originally the slag was dumped directly behind the cupola building, resulting in the towering wall of rock resting on the site today. Soon, however, quickly diminishing space forced the smelter to find new space on its property for its waste products. The company purchased a large chunk of land next door – original home to the Franklin Mill – and cleared it for use as a second slag pile.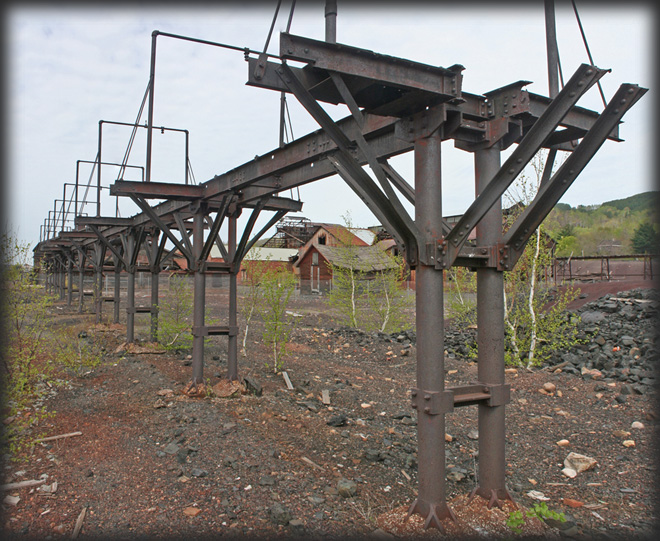 Between these two waste piles is this interesting trestle. Upon my first visit to the smelter several years ago I had assumed that this was part of a third unused slag pile, built with future needs in mind. But considering the second pile has hardly reached its zenith, it seemed incredibly far sighted to prepare a third pile. What is certain is that this piece of infrastructure is part of the complex's electrified tram system, used to move various materials throughout the complex.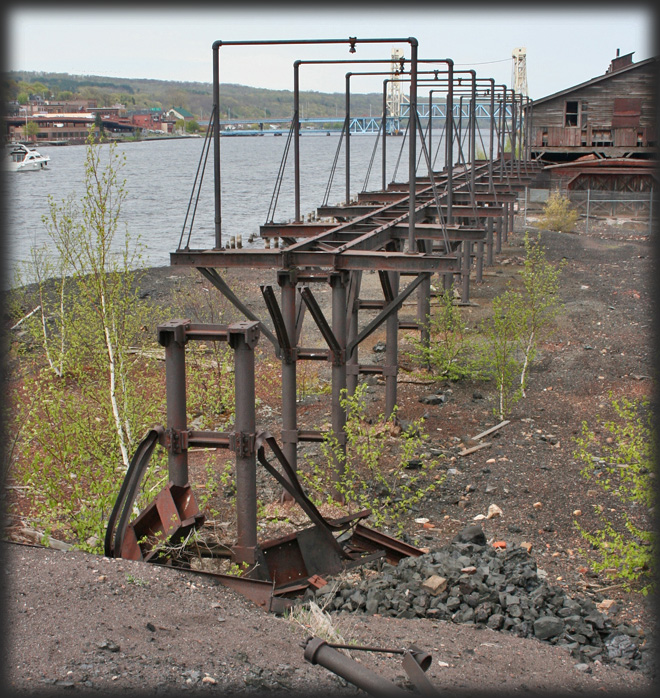 Tramcars would make their way up the gradual incline of the stamp sand pile seen in the foreground above, and out on top of the trestle. At the far end of the trestle is nothing but a dead end, leading me to believe that the tram cars would either dump their loads or load up with cargo out on the trestle. I had assumed this trestle was for dumping, allowing tram cars to drop their loads – probably slag – over the side down onto the ground below. Only problem is that there was no sign of any slag – or anything else – underneath it. If it was going to be used to dump material, they had never gotten around to using it.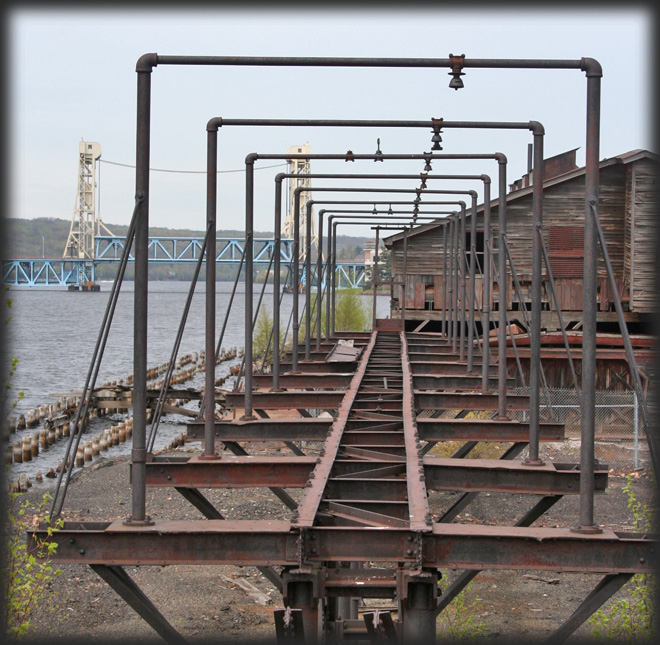 The trestle is capped by a series of iron bars that looked to have supported some type of roof over the entire structure. A line of what looked to be electrical insulators were attached to those bars, probably to support an electrified overhead line for the tram cars.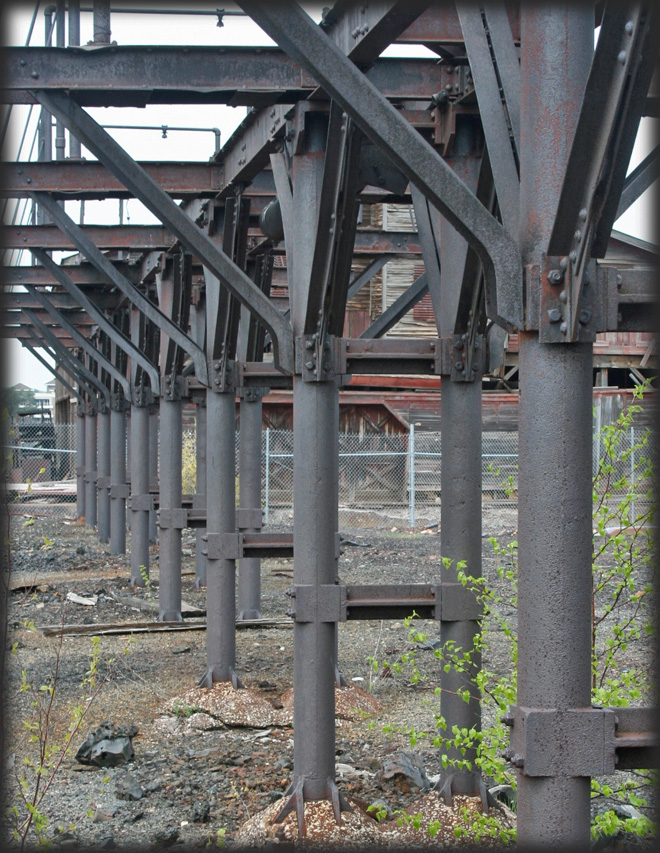 The whole thing is built rather solidly, as if it was designed to carry a great deal of weight. It's also built of iron instead of wood, which at first I thought was odd for a structure that would become buried over time by the material the cars above were dumping. Unless that material was slag however, which is usually dumped while still hot from the furnaces. In that case a wooden superstructure could possible catch fire, whereas this iron version would be just fine. So perhaps this was a slag trestle after all…