It was a typical hot summer's day in the Keweenaw when two young men – Henry Hart and James Fezzey – ascended 200 feet down into the Ashbed Lode of the Copper Falls Mine. The cold underground air was probably a comfort for the middle of July but as the men Egan their long arduous day in the mine they no doubt thought ahead to when they would once again find open sky above their heads. Both men were just beginning their lives, their jobs at Copper Falls important first steps in what they hoped would eventually become augmented by a wife and later a family. Unfortunately none of that would come to pass as a massive rockfall would end both their lives in an instant and they would never again see the light of day.
The day was July 15, 1872. A massive piece of the hanging wall had given way, trapping sixty men underground. Fifty of those men were able to make it back to the surface unscathed, but ten were trapped in the collapse. Seven would perish. James and Henry would be two of them. Henry was just 21 years of age; James was only 19.
Both men would be buried at the Eagle River Cemetery – side by side – under a pair of gleaming white tombstones. Though chipped and stained the markers continue to tell the boys' stories yet today, serving as monuments not only to the two young men who lost their lives that day a century and a half ago but to all the men who faced the possibility of death each and every day in the mines of the Copper Country.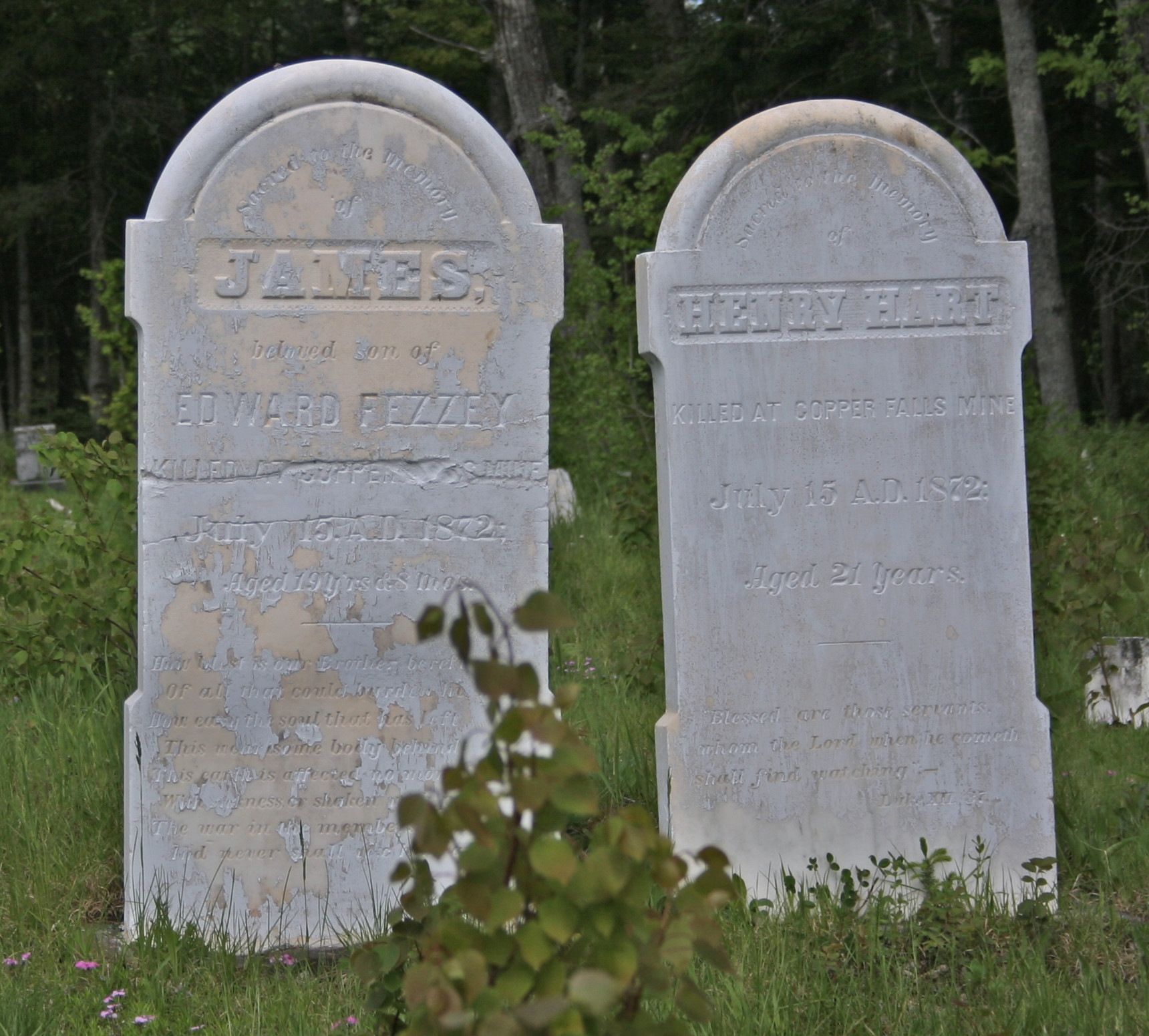 ---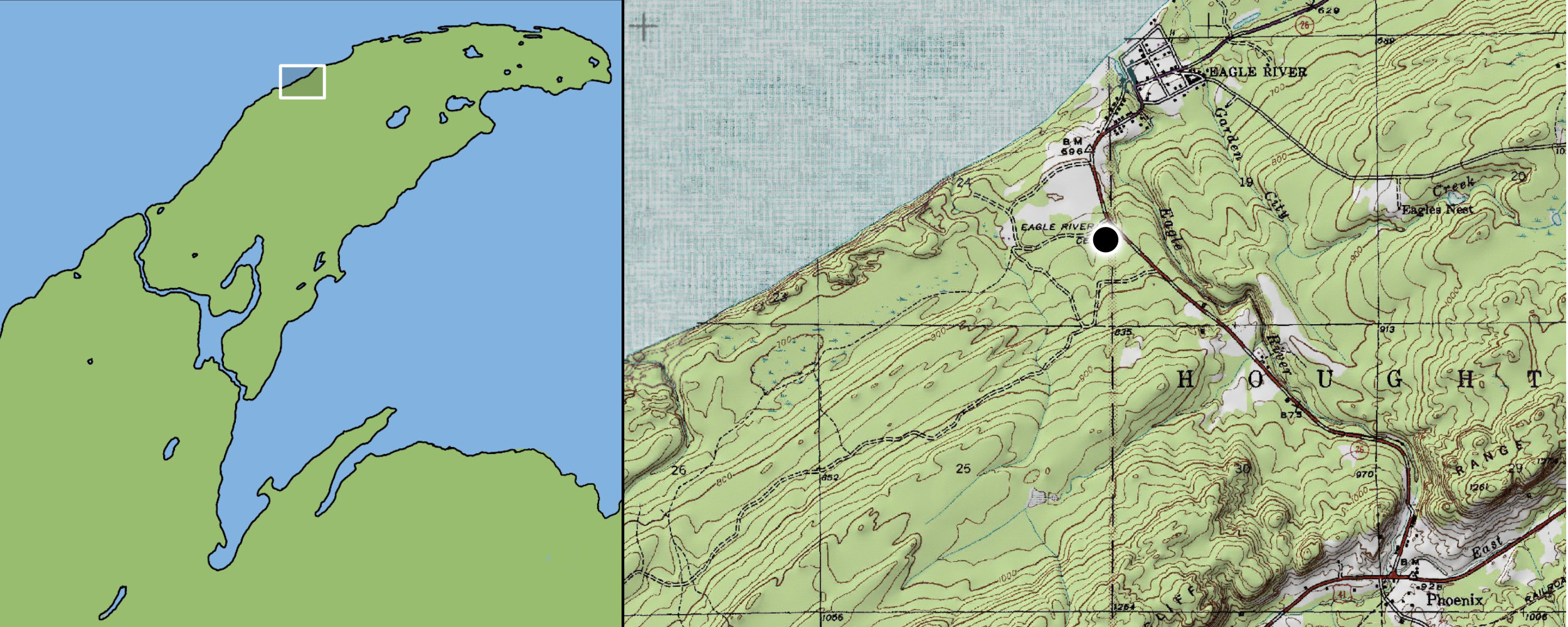 ---
-ccexplorer