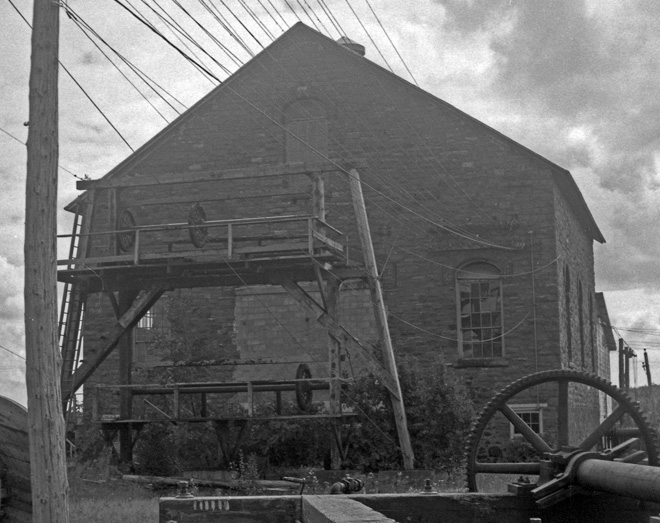 This week on scrapbook I feature more old photos of the Centennial No.2 from fellow explorer Paul Meier (thanks again Paul!). This time we leave the towering rock house behind and take a closer look at a few other of the structures to be found at the site, including the old Hoist House (of which only a single wall still remains). Here's what Paul had to say about these particular pictures:
"…it was an overcast day (and) just as I was about to leave a breeze came up. There must have been some loose siding on the shaft house; the wind started some squeaking and thumping that sounded much like it did when she was in production when you could hear the cables and rock crushers. Sort of spooky. The next summer it was gone."
No more truer words then that when it comes to the Copper Country. You never know when the structures and ruins we find here on CCE will be gone. In fact a great deal of items I've featured here on the site have already succumbed to progress, while many others have succumbed while I was "getting around" to photographing them. It's a shame really, but the fact that people like Paul were out there getting these shots before all was lost helps ease the pain somewhat. The heritage of this region owes you big time.
To see all the photos (four in total), head on over to the scrapbook HERE. Scroll down and click on the images to get a larger view. Enjoy!