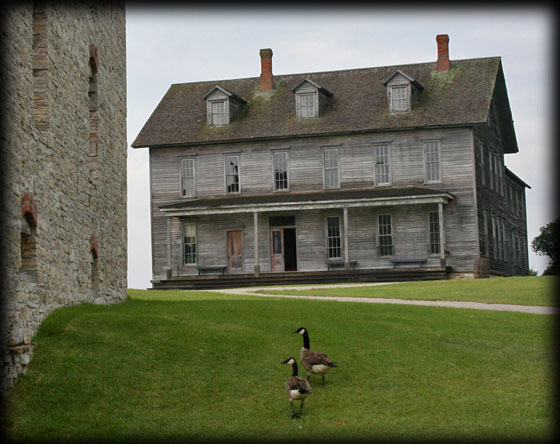 While the stone buildings we have thus far explored are incredible, the most impressive of all the structures still standing in the lost city was the weathered gray beauty seen above. This large three story structure was far too large to be a private residence, and my first guess would be a boarding house or even a hotel.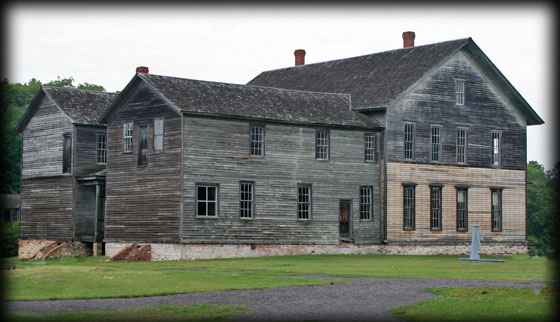 Whatever its purpose the building was massive and was easily the old town's largest. Besides the three story part seen earlier the building also featured a pair of equally large additions on its backside, seen here in profile.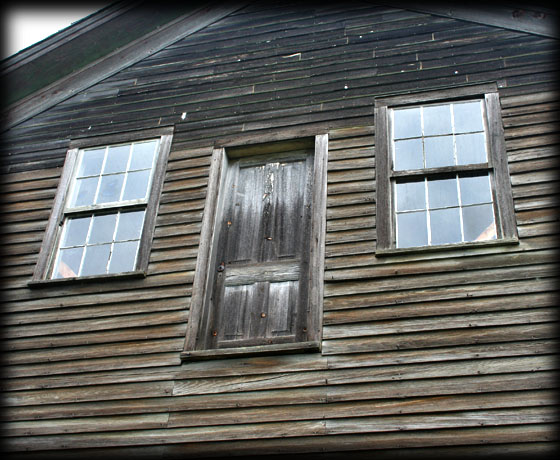 The most interesting feature of these back additions is the inclusion of doors on their second floors. I wonder where these doors led. To a two story outhouse perhaps? That'd be crazy….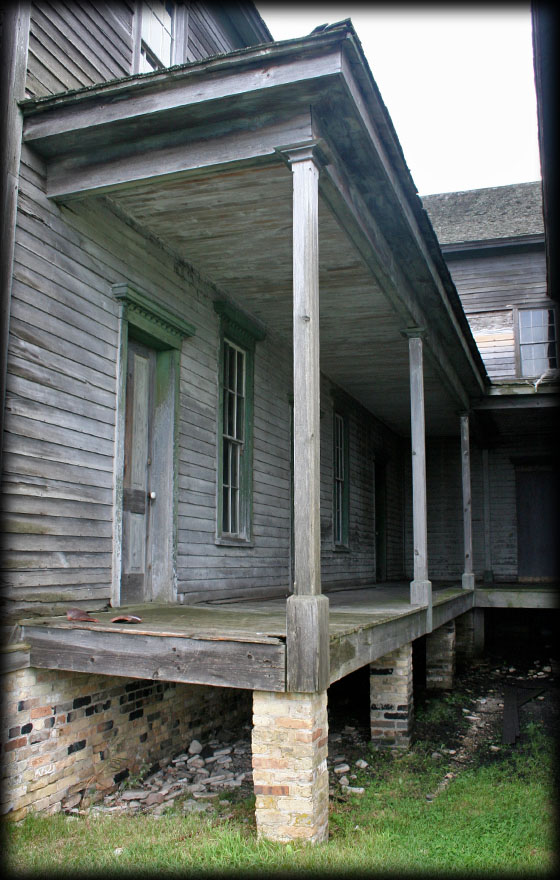 Squeezed in between those two backside additions was this covered porch, which seemed to exist in a rather odd space. I wonder if this wing was added first – with the porch – and then the neighboring wing (off to the right in this pic) was added later.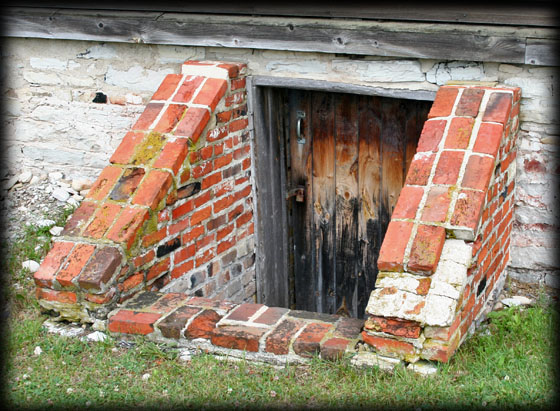 Another interesting detail on this end of the building was this brick adorned cellar entrance.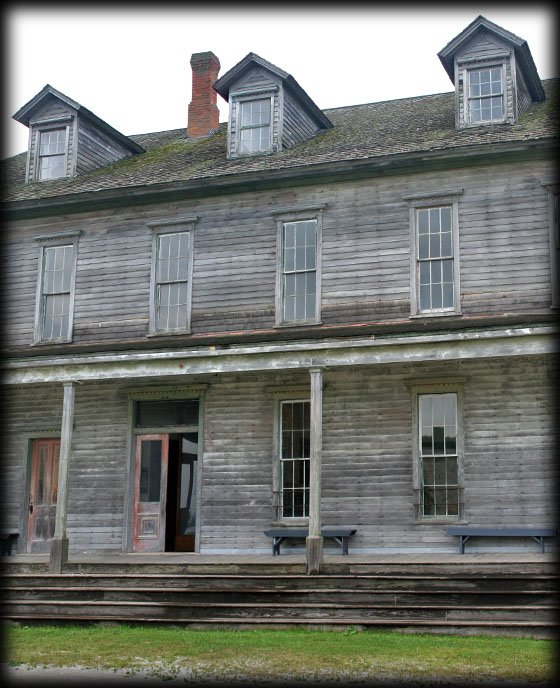 Back in front we took a closer look at the building's front facade, dominated by a large porch and several dormers across the roof line. From here we could see that the front door was open, so we decided to take a look inside. What greeted us as we entered was just odd….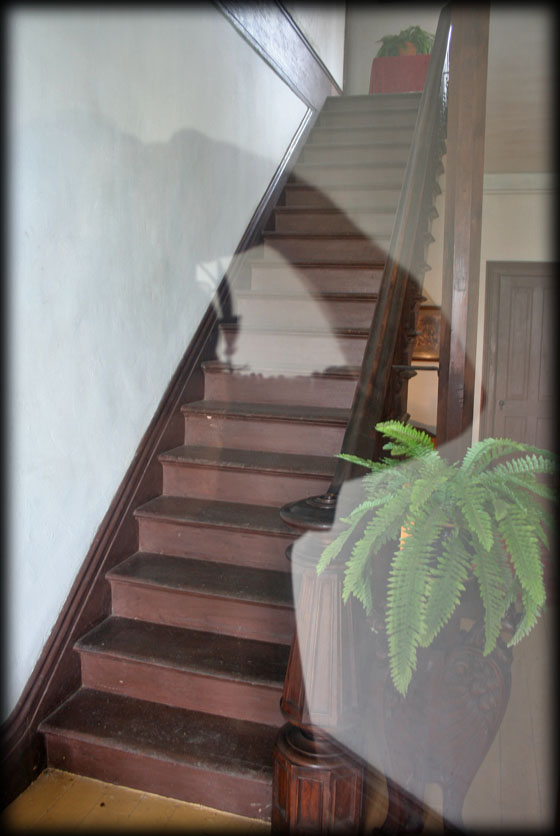 In front of us stood a rather ornate staircase, complete with what appeared to be a potted plant sitting alongside. If that wasn't crazy enough, there was the large piece of plexiglass stretched across the hall that completely blocked our progress. It was as if we had entered some type of museum and the stuff we saw on the other side of the glass was staged for our benefit. Crazy.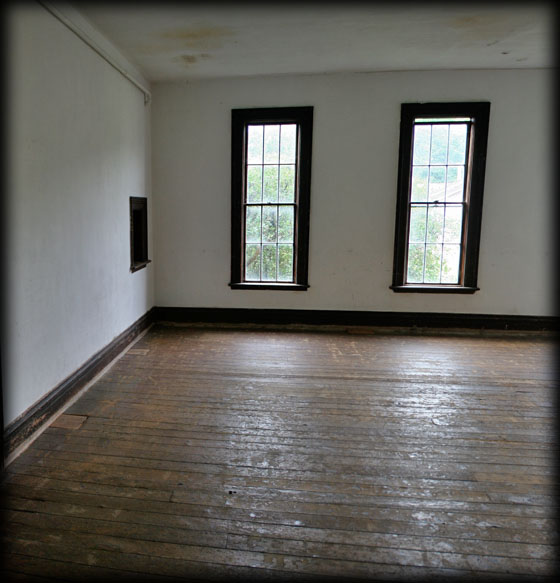 While we couldn't climb the stairs, we could still acess the neighboring rooms. Unfortunately, unlike what we saw behind the glass, these rooms were rather plain and completely devoid of anything.
The only item of interest was this old fireplace sitting in the corner, which seemed rather plain and ordinary in comparison to the stairway we saw earlier. I would guess that the fireplace once featured some ornate oak mantle, but without the plexiglass to protect it the mantle was pro led stripped out of here years ago.
With the rest of the rooms locked, we excited the old hotel and were greeted to an amazing site that we had perplexingly missed up this point…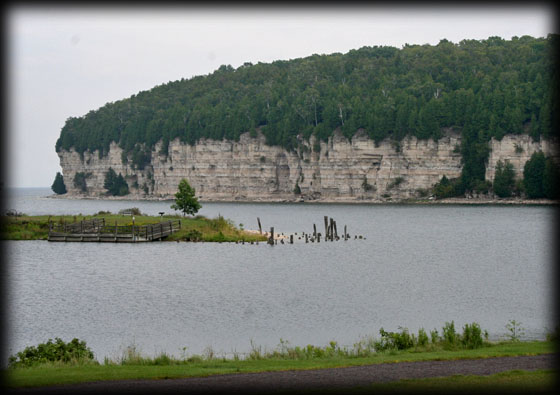 Across the neighboring harbor rose a sheer limestone cliff easily a hundred feet above the lake's blue waters. It looked as if we had found the source of all the limestone we've been seeing, and perhaps the reason this town was here in the first place.
But there were still a great deal of the old city to explore….
To Be Continued…