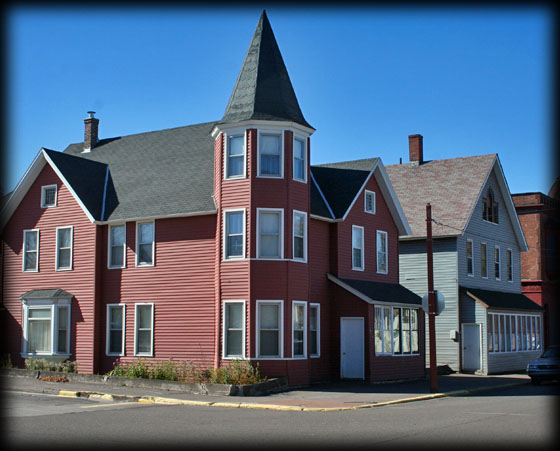 After posting my article on Oak Street's 700 Block, I received an email from Henry Kitti's great granddaughter – Sidney Butler – who actually still lives in the old Kitti house on the corner of 7th. She provided a few more photos of the old place, along with a bit more history about her house and the remaining buildings on the "Kitti corner".
As Jeremiah noted in a comment, all three buildings sitting between 7th and the alleyway were built and owned by the Kitti family. This makes sense, considering the land was originally all part of the Thielmen lumber yard. I suppose when the lumber yard moved the entire property was sold as one large lot. Kitti must have bought it all up and built his own buildings.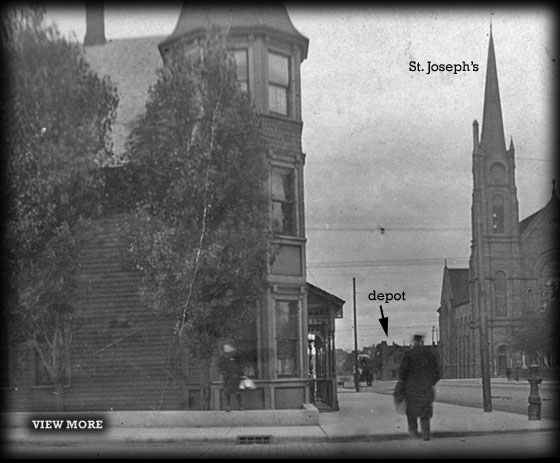 It was 1897 when both the Kitti house and neighboring duplex (which continues to serve as a duplex still today) first appeared on Sanborn maps. The building that would end up housing Grichar's grocery – also owned by the Kitti family – would not appear until 1900.
As was the case with most immigrants that found success in the Copper Country, Henry Kitti used his wealth to help fellow Finnish immigrants get on their feet, allowing them to rent apartments in the duplex and above the Kitti Building. It would appear that the Kitti's also rented out a part of their home as well, a small upstairs apartment accessed from 7th street.
When Henry died around 1930, his wife and children continued to stay in the house but had it divided up further into more apartments for income. This seems odd to me considering Henry's apparent wealth, but taking into effect the timing of his death a great deal of the Kitti wealth might have been lost in the stock market crash. It was the Depression after all, and apparently times were tight even for the Kitti's.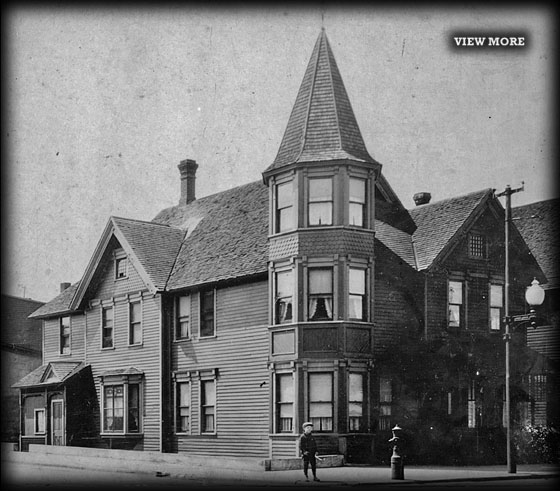 In addition to the info, Sidney also provided me with this old photo above, which apparently came with the house. The photo I believe is from around the time of Henry's death, about 1928. That was the first time the four stall auto garage seen in the photo appeared on a Sanborn map. I think the house had been divided up into apartments in this shot, with that filled in back porch probably being an entrance to one of them.