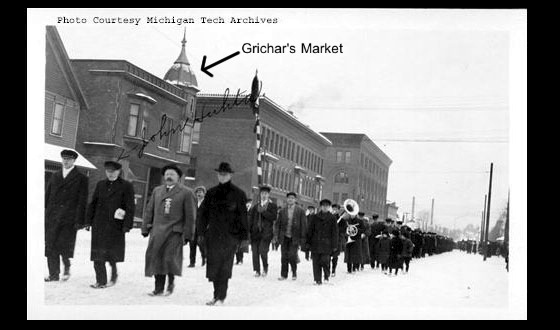 Our last stop along Oak's 700 block is a rather small brick veneered building sitting on the corner of Cedar Lane – the alley the cuts through the center of the block. The building was originally built by the Kitti family (along with the rest of this side of the block save the Arlington) and is commonly known as the Kitti Building. It originally housed the odd combination of a cigar and candy shop, and then later a saloon and barber. By 1916 the building became home to a meat market operated by Joseph Grichar, whose family lived on the second floor of the building.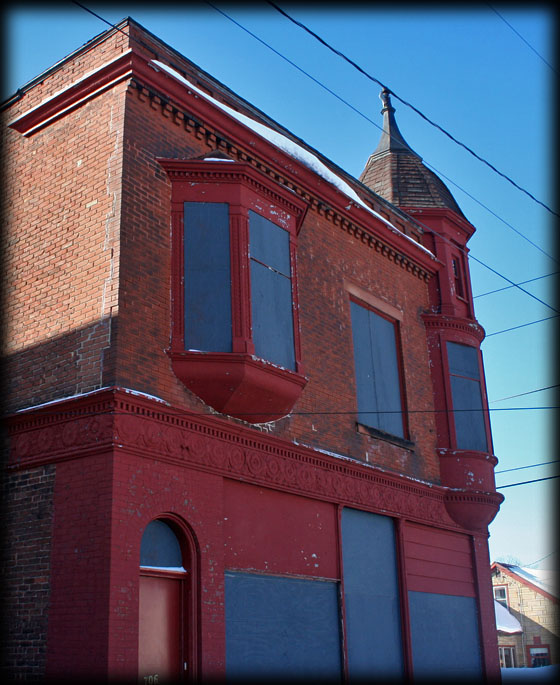 The Kitti Building is a rather small building, but it features a nice collection of rather interesting architectural details. The most notable of which is its corner turret…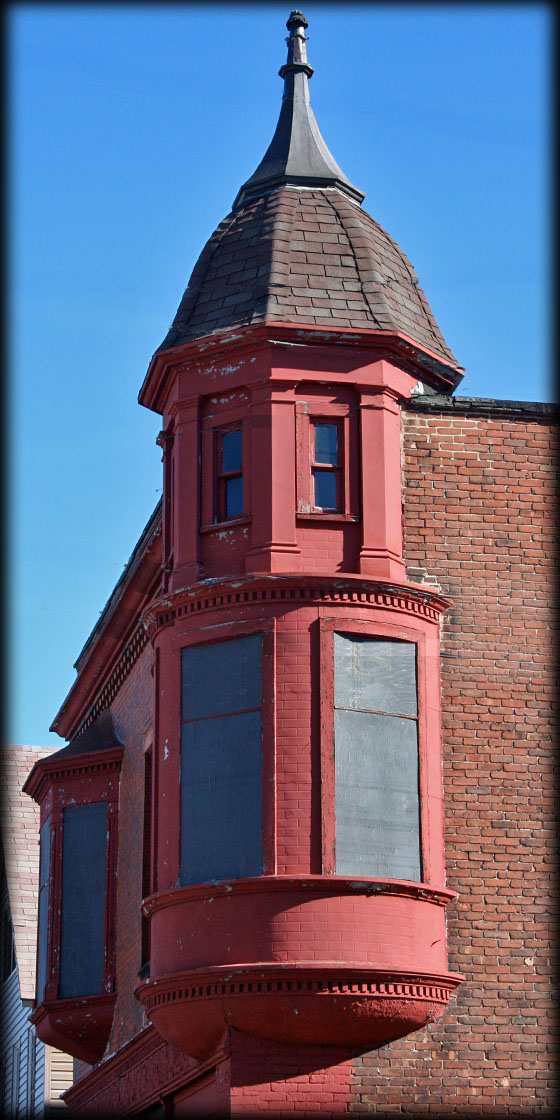 The use of these corner turrets are actually quite common throughout the village, but such architectural flourishes are not usually used in buildings sitting buried within the middle of the block. However the Kitti building utilized the presence of the neighboring alley to warrant the turrets inclusion, as if it was facing a major corner intersection.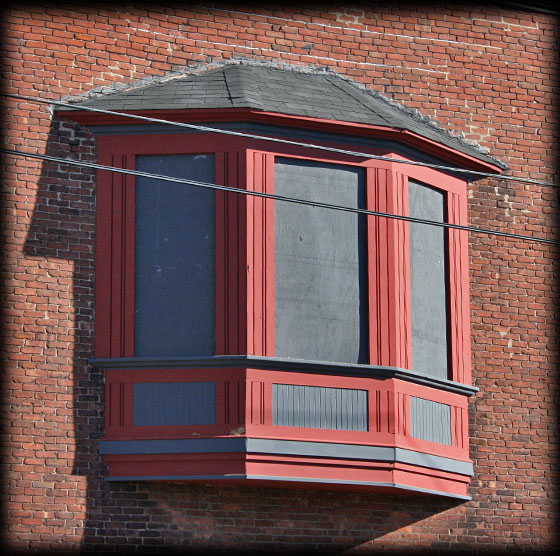 In addition to that turret the building also features a pair of interesting oriel windows, one which faces the neighboring alley and another which faces the street. The one seen above faces the alley.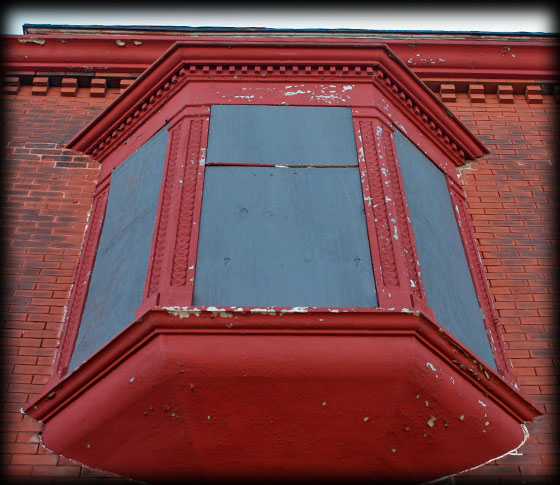 Here's the other oriel window, the one that faces Oak street. This one looks much different then its alley facing brethren, which makes me think that the two were perhaps built at different times. Of course the more ornate nature of this one might be due to its position alongside a major thoroughfare.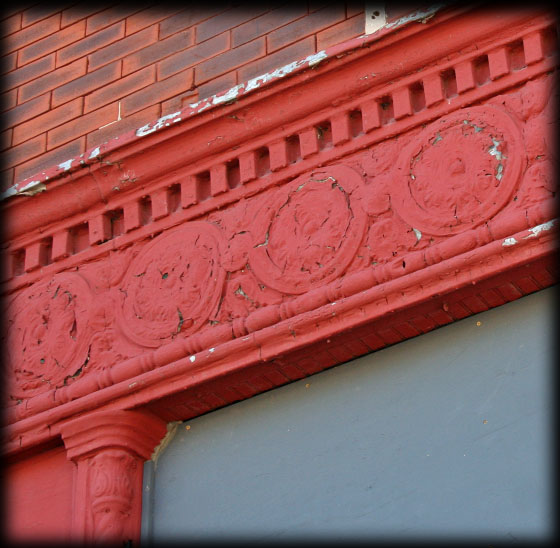 Though heavily covered by decade's worth of paint, the building's ornate trim can still be appreciated over the first floor storefront.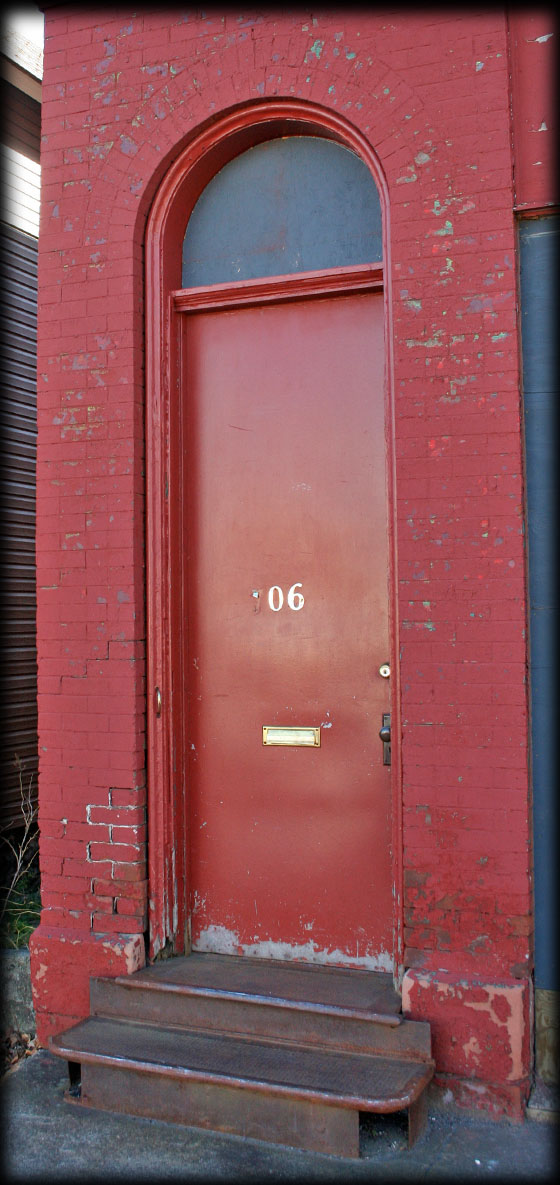 One last detail of note is the building's second floor entrance, which features a rather nice arched opening and transom window.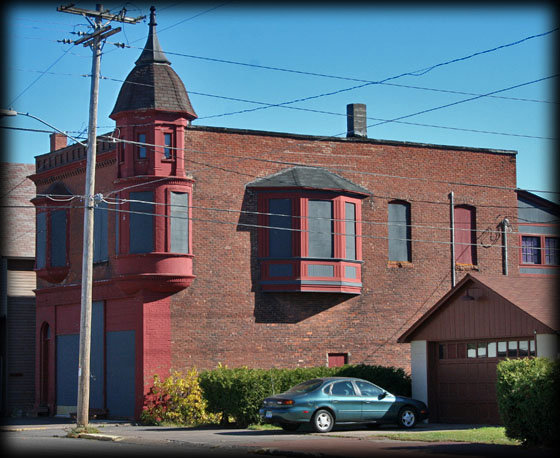 Today the old Grichar's market is long gone, and the building currently sits empty and unused. Luckily the current owners have done a good job of sealing up the old building and protecting it from any further deterioration. It's a good thing too, considering the old building is the last business block to survive along the 700 block.