It sits alone and seemingly forgotten alongside the road just a mile outside of Calumet. To those passing by it looks to be an old stone monument, one that possibly commemorating an old war hero or local figure. But it holds no bronze plaque and looks to have been abandoned and allowed to slowly rot away. But by stopping to take a closer look it's revealed to be something a bit more elaborate, and mysterious. Thankfully, fellow cc explorer Gordy Schmitt did just that, and was kind enough to share what he found with the rest of us.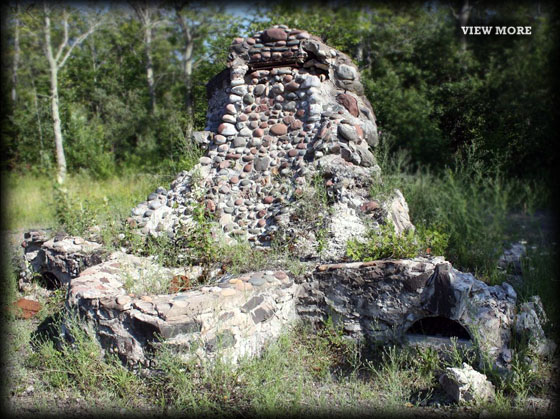 The first thing you notice is that the monument in question was not built to support a simple bronze plaque, but was instead used as a functioning water fountain. A curtain of water would have flowed down from that top slot, splashing down across the lake stones imbedded in the fountain's surface before dropping down into the shallow crescent pool at it's base.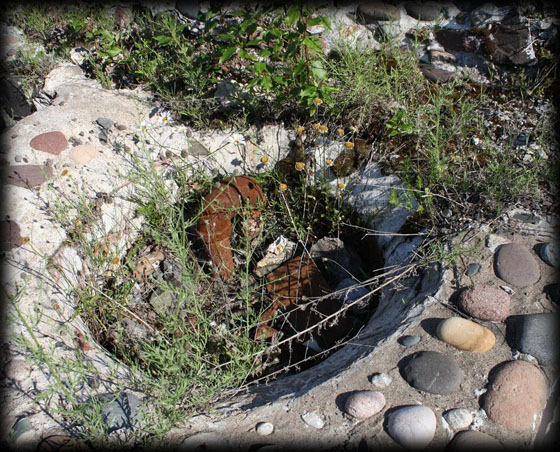 A closer look at that base pool reveals a collection of pipes imbedded into it's bottom. I would guess that these were part of the mechanism used to cycle the water back up to the top of the fountain.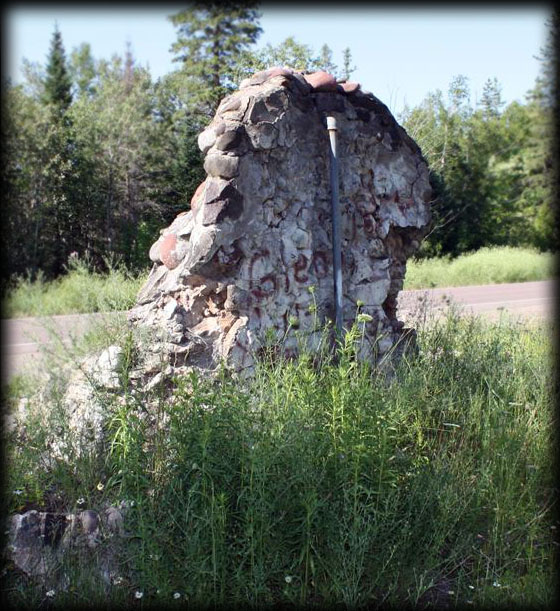 Taking a look around the fountains backside you can clearly see the second half of that mechanism – a long pipe once used to draw water back up to the fountain's top. It looks like a great deal of the fountain's backside has fallen down, since I doubt that pipe was always so exposed to the elements.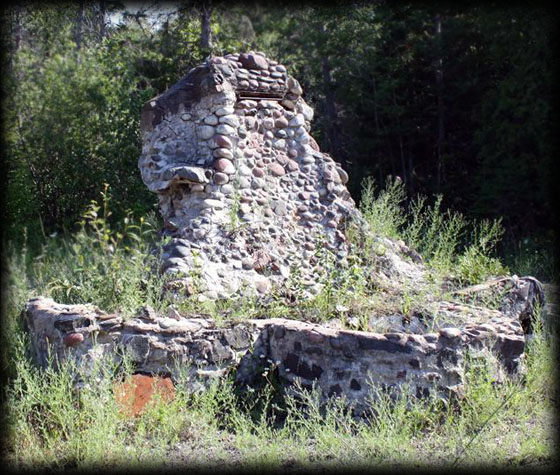 Of course all this does nothing to answer the real important question: why is this fountain here? Earlier I had asserted that this particular it was in some way associated with the nearby section 16 park, but readers didn't think that was the case. Rumor has it that the fountain was built as a WPA project, along with those stone boats in Kearsarge and Centennial Heights. But what's the real story?