News & Views Thursdays – Allouez Edition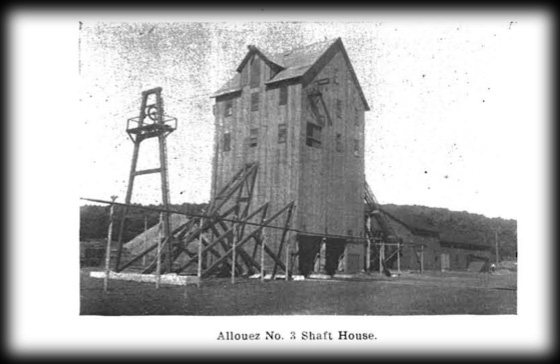 By August of 1945 the great world war was quickly coming to a close. That spring the Germans had finally surrendered and the Japanese had all but retreated back to their homeland. By the end of the month the Japanese would surrender as well – thanks largely to America's use of the atomic bomb. The long global nightmare would finally be over, but there would be yet another causality of the war yet to fall. With the war's conclusion the lucrative price controls and government contracts for copper would cease to exist – and the free market would once again reign over the Copper Country. The death of an industry would soon be inevitable and C&H's empire would come crumbling down. The writing was apparently on the wall by the time this newsletter went to press, as it contains a front page article by C&H's general manager discussing the future of the company. The prognosis wasn't good.
This issue also features a multi-page spread on the Allouez No.3 mine, including several underground photos of the crews at work. Another interesting tidbit found here is a departmental safety record chart comparing the numbers of days since an accident for C&H's various divisions. What's most interesting about this chart is that it showcases the extent of C&H's operation at the time. By 1945 the great mine was limited to only five shafts and one exploration: The Ahmeek (no3/4), the Centennial (no2 ?), the Iroquois, the Allouez (no3), North Kearsarge (no4) and the Central exploration. The company operated one mill (the Ahmeek Mill in Tamarack), a reclamation plant (in Lake Linden), and its smelter along with the various shops in Calumet atop the old conglomerate workings.
Check out the whole issue by clicking on the image below.