The Copper Range Railroad's main facilities were located along the Houghton waterfront, along an area of land now taken up by the row of condo's and Lake Street. It was there that the railroad built its massive locomotive house and machine shops. The choice of Houghton was a rather obvious one, considering the company's insatiable thirst for coal – a commodity that had to be shipped in on freighters from coal mines out east. The company took control of the old M. Van Orden Company coal dock conveniently located next door and expanded it to handle 16,000 tons of coal. But the company's coal needs were immense, as the coal wasn't only needed to power the railroad's fleet of engines but also the hoists, compressors, and stamps scattered all across the company's mine properties. This caused great concern for the Copper Range, and to help them sleep at nights during those long winter months when coal could no longer be delivered they built themselves a reserve facility to store another 10,000 tons of coal. That reserve facility was located at Mill Mine Junction, the approach to which we had found ourselves walking along during out fall exploration of the old junction.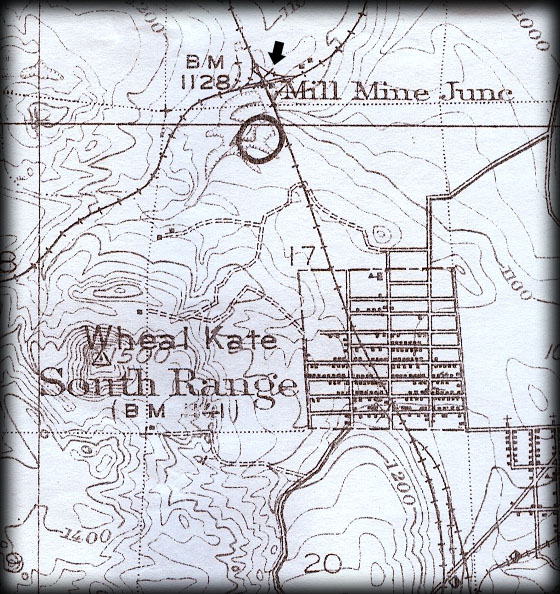 Taking another look at that old 1929 map of the junction you can make out that rail approach for yourself – it's that small curved spur line just to the left of the wye that seems to go nowhere. In reality its made its way up to the top of the coaling station's line of coal bins and was used to fill those bins with coal. A picture of the coal station can be found over at Kevin Musser's site HERE.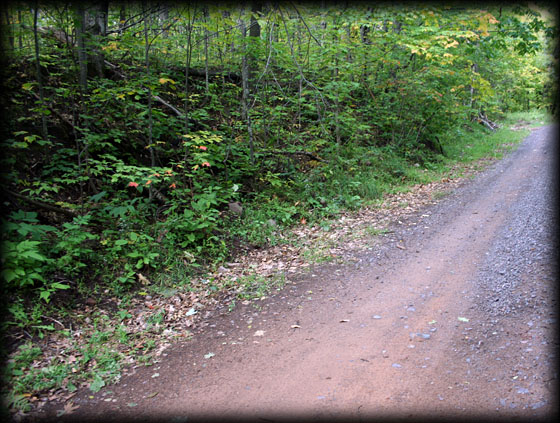 In order to get to the top of that coaling station, the spur had to be gradually brought up a man-made incline. It was that incline that we had noticed running alongside the trail during our previous exploration and you can see in the photo above. At some point that incline had to meet up at grade with the mainline, so we headed further up the line to see if we could find that meet up spot for our selves.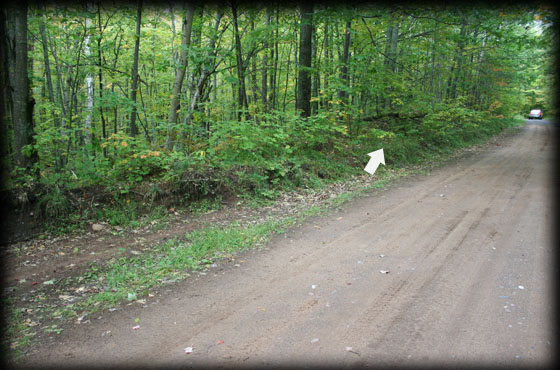 We found what we were looking for, but it was hardly anything to get excited about. Using it as a starting point, we took a slow and heavily overgrown trek along the top of the incline to see where it would take us.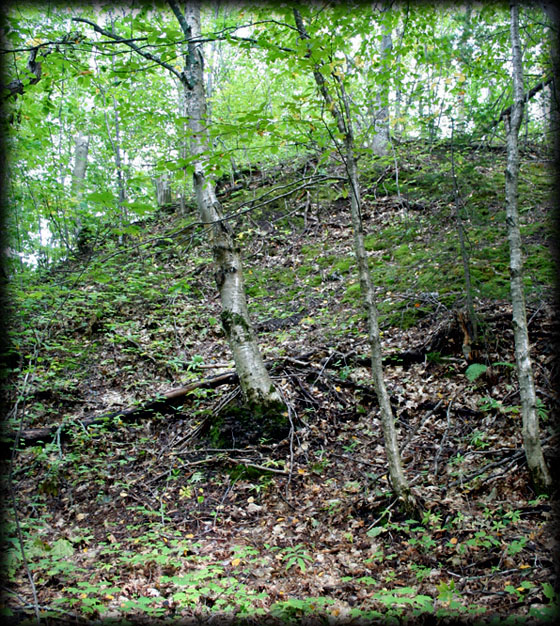 Thought we were unaware of it as it happened so gradually, the embankment on which we walked slowly made its way up hill several dozen feet before stopping rather suddenly within a vast open forest. From the ground the whole thing looked like a steep dirt wall making its way through the forest. Even covered by a good layer of trees and foliage the embankment's human origins were quite apparent from here.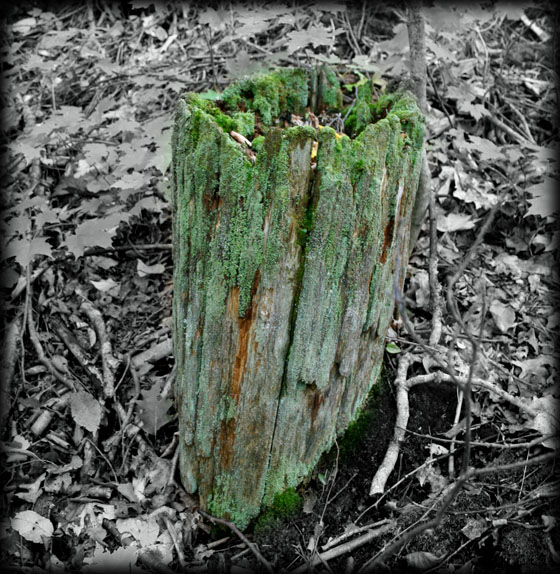 From here the rail spur would have continued on over a wood trestle, making its way over top the coaling stations line of wood framed coal bins. Up on top of the embankment we could make out a scattering of clues to this old trestle, including a few of these petrified "stumps' sticking up out of the ground. In reality these were posts for the trestle.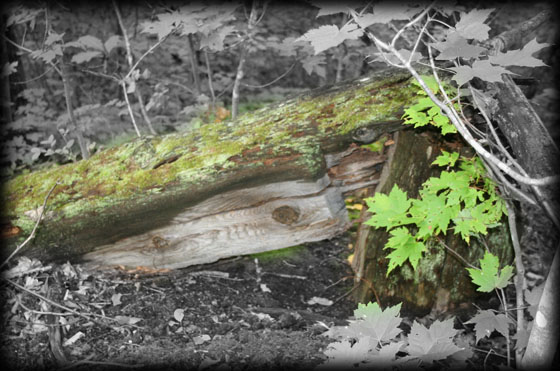 There was also a few old square cut timbers scattered about as well, including these two which were still somewhat connected together. (nice dovetailing)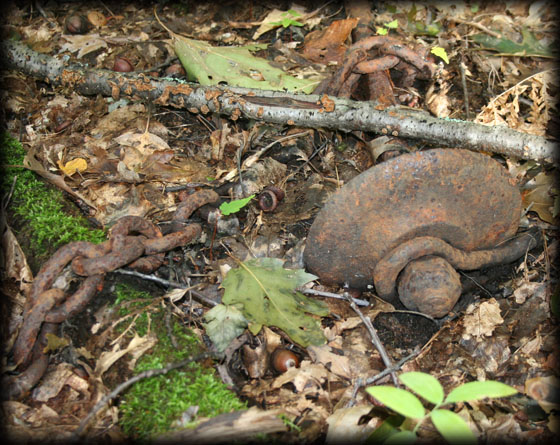 Back down at the embankment's base we spotted a few more artifacts scattered about, including more then a few of these iron bolts. The bolts were capped at both ends by circular flanges, and had a short length of chain connected to their tops. I would assume that these were once part of the coaling station, but in what capacity I'm not too sure. Perhaps part of the chute mechanisms?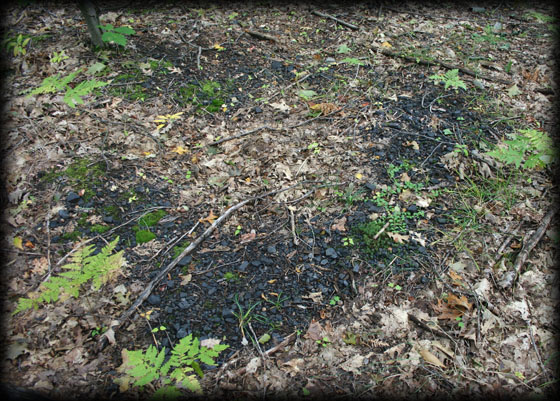 It wasn't long before we came across a large amount of these guys as well – coal. In fact the entire forest floor was covered with it, featuring a wide range of specimens varying in size from just small pebbles to pieces measuring several inches long. The coal field was largely covered by leaves, but in a few spots it was more readily visible like what's seen in the photo above.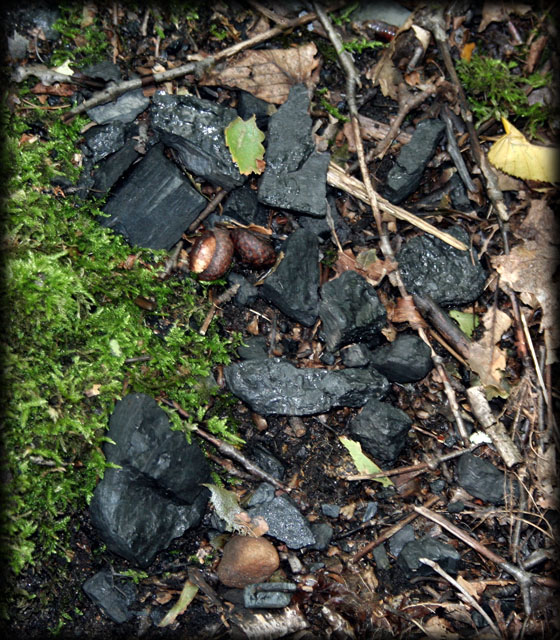 Here's a closer look at another pile, one with a few larger specimens to be found. With as much coal as I come across week to week, I'm beginning to thing I really need to convert my house to a coal-fired boiler since I could heat my house for free with just what I find littered about on the ground.
From here we made our way out into the forest, making a straight line from the end of the incline. The coaling station of course no longer stands (though one of these days I wish I would just stumble across some piece of mining history completely intact) but its ghost still haunts the woods in a rather spectacular fashion. Stretching out ahead of us were lines upon lines of concrete footings, spread out like the playing surface for some massive board game. The footings were of various sizes and shape; some tall, some long, and some squat. All of them were covered in lush green moss, which gave the entire site a very ethereal atmosphere resembling the ruins of an ancient castle or other medieval structure. For the next hour we simply just walked around and took it all in – and snapped a few photos along the way….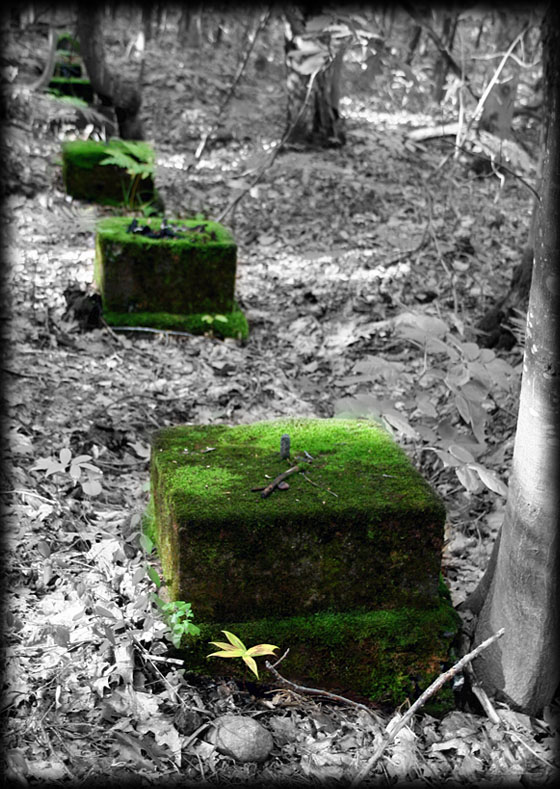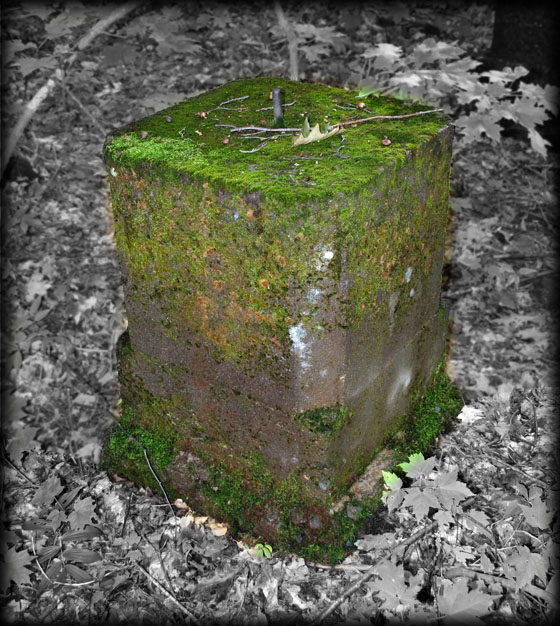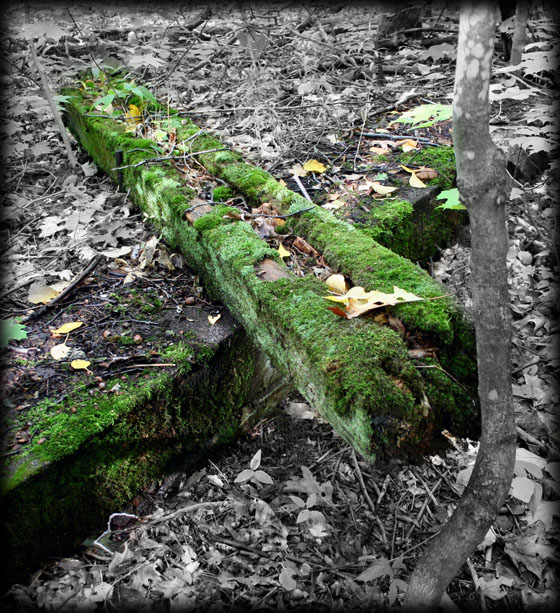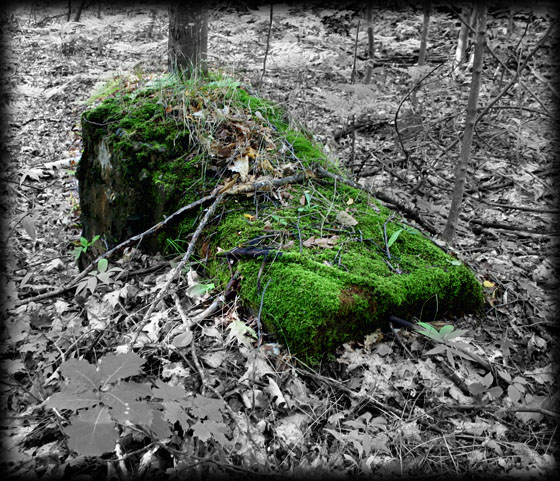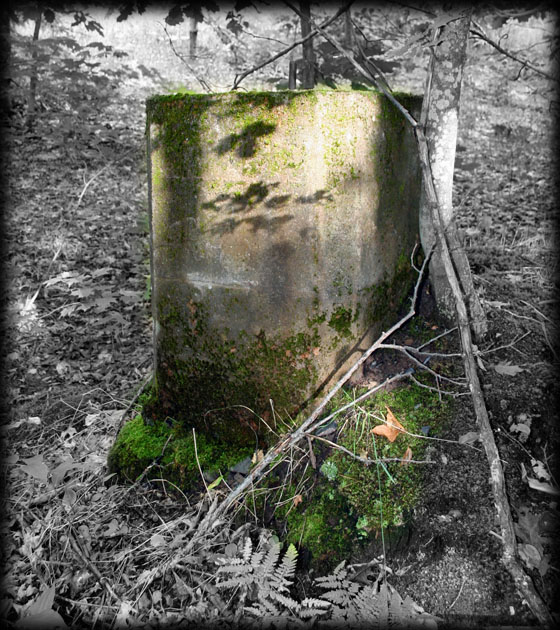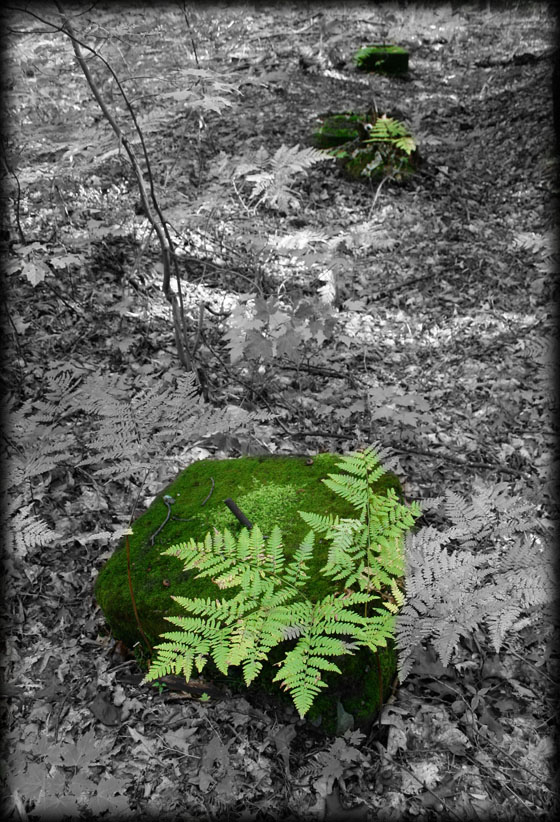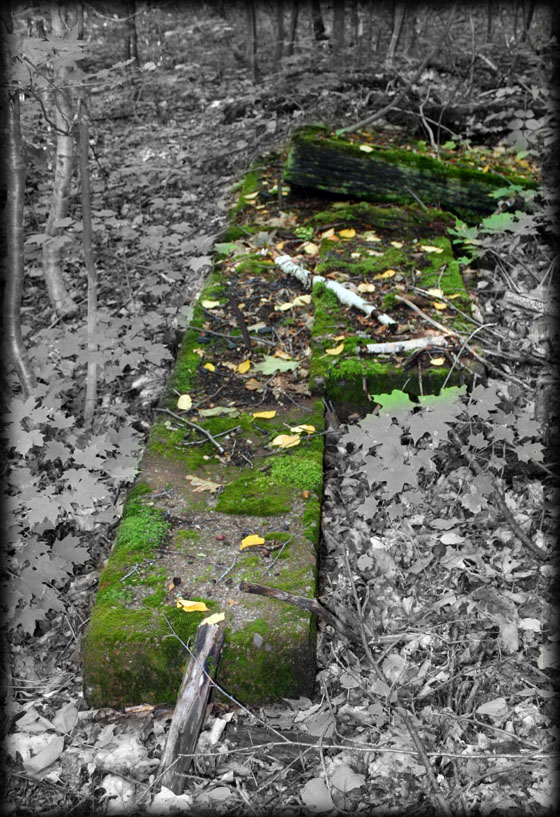 To Be Continued….