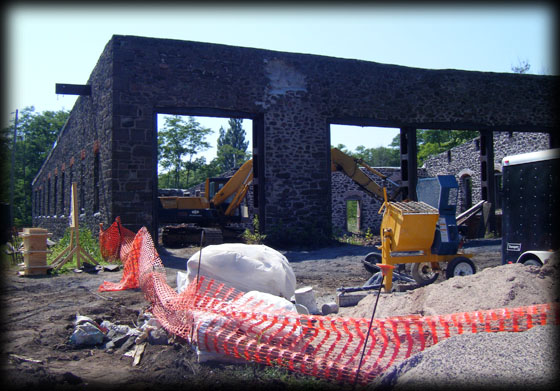 Recently I got a few pics in my mailbox from fellow Copper Country explorer Steve Zamzow. About a month back he took a trip down to the Quincy Locomotive House, only to find it fenced off and in the middle of some heavy rehabilitation work. I knew that this work was going to start at some point but was surprised to learn how far along it has progressed. At the time Steve took these shots they had managed to get a backhoe in the building (through the engine stall doors?) and were tearing out the buildings old roof beams. Since then those old beams have been replaced with a brand new truss-work in preparation to put on the new roof.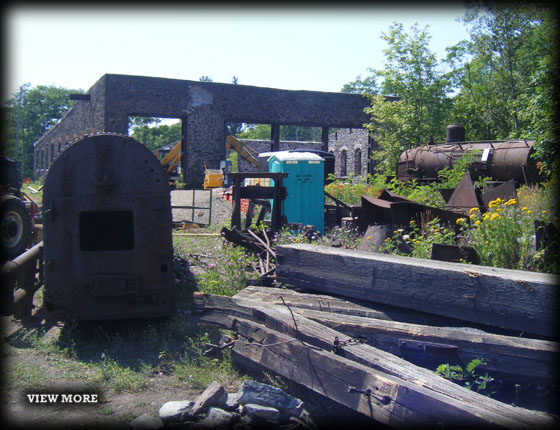 In the process of redoing the building's roof everything inside had been brought outside – including the old loco boiler that was once sitting up against the building's back wall (see the left side of the photo). You can see that very same boiler in its old position inside the building four years ago when I took a pan inside – (check it out HERE). Back to this shot from Steve you can also see those old roof beams sitting in a pile in the foreground.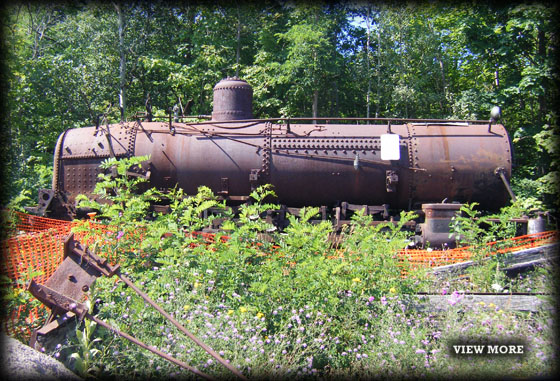 Also seen in that last pic was this baby, which is one of the Q&TL Railroads original locomotives – at least what's left of it. Its basically just a collection of wheels and a boiler but if you use your imagination you might be able to picture a locomotive in its place. (its facing to the right in this pic)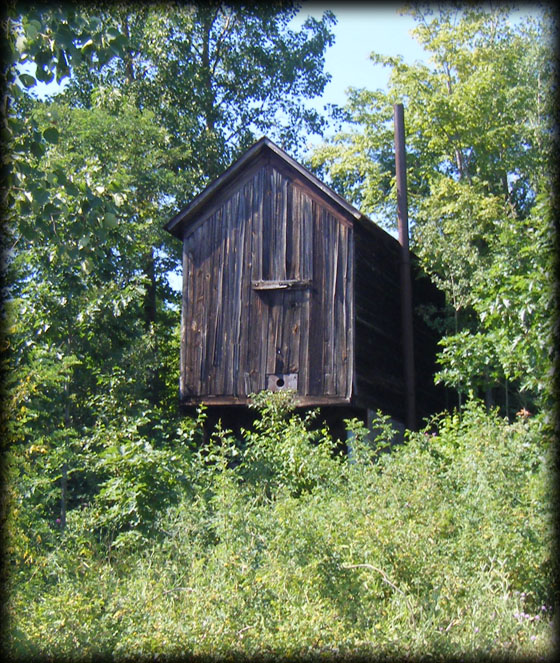 Besides the loco house and the old engine the site is also home to the region's last remaining railroad water tower. Its still in good shape and looks about the same it did four years ago when I was last there.
Thanks Steve for sending me an update, and here's hoping the building will have a roof by winter!