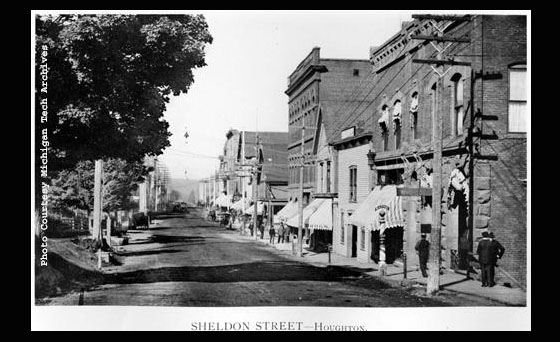 Making our way back from the massive bank building anchoring the 600 block we come across the second brick business block to have been built along this stretch of Shelden, visible to the right in the photo above. I don't have a name for this particular building, but today it houses Brockway Photography so that'll work for now. From this photo its clear that the building precedes the Kroll Block (which is still occupied by a wood framed pitched roof structure in this photo), which means it was most likely built in the early 1890′s. It sits right in front of what use to be the Grand Portage's stamp mill, now home to a parking lot.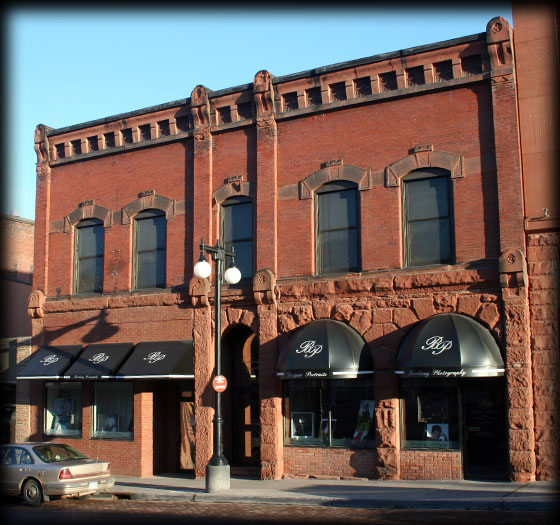 Today the old building still stands, though more misguided modernization efforts have clearly taken their toll. While the building's brick and sandstone embellished upper floor looks relatively unscathed, its first floor is horribly disfigured and appears to be having an identity crisis (one might even call it two-faced). While its eastern storefront features a rough-faced sandstone face, its western counterpart has gotten itself a brick face lift.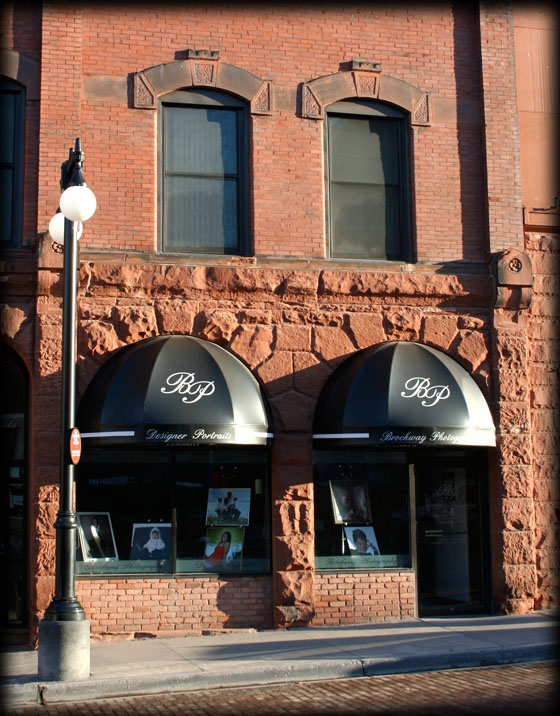 Here's the building as it was suppose to look like: a pair of sandstone arches – partially obstructed here by the awnings – set within two protruding sandstone pillars. Along the second floor brick takes up the torch and continues those pillars upward towards the roof.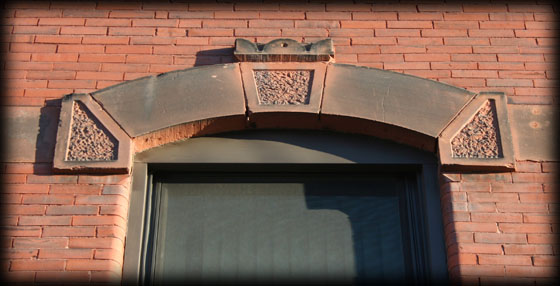 Along that upper floor the windows are capped by these sandstone headers, some of which contain some intricate carvings.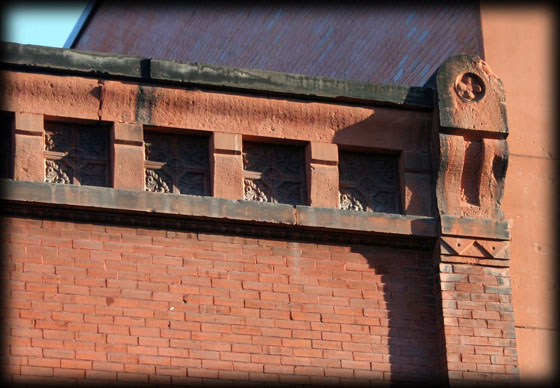 The building's cornice appears to be made of sandstone as well, especially considering all the wear and tear it seems to have been through.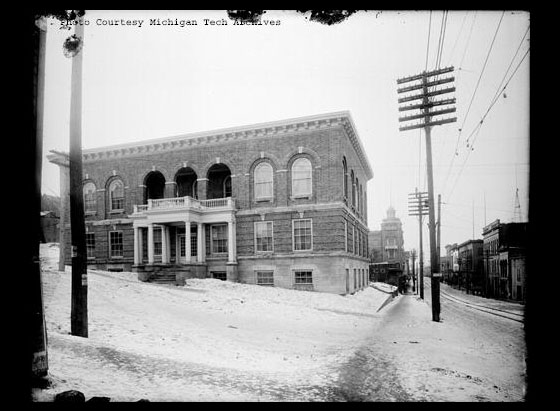 Across the street we come across this rather prestigious brick building. This is the old Houghton Club building, constructed in 1910 as a private club house for Houghton's most influential residents and businessmen. The building was originally designed as a three story building (with exposed basement), but only the first two stories were completed (I guess that goes to show that even rich people can run out of money). The upper floor housed private dining rooms, card rooms, and a library. The first floor was home to the main parlor and billiard rooms. The basement housed a gym.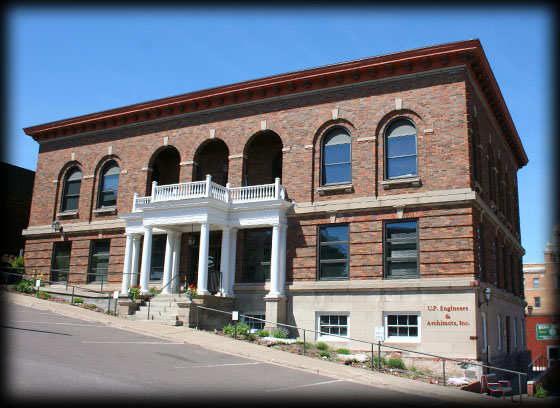 The Houghton Club was later bought by the city for use as office space. During its stay the city drastically altered the building's interior layout. When the city moved across the street into the more spacious digs of the Masonic Temple, UP Engineers and Architects moved in and reset the building's interior back to its original glory.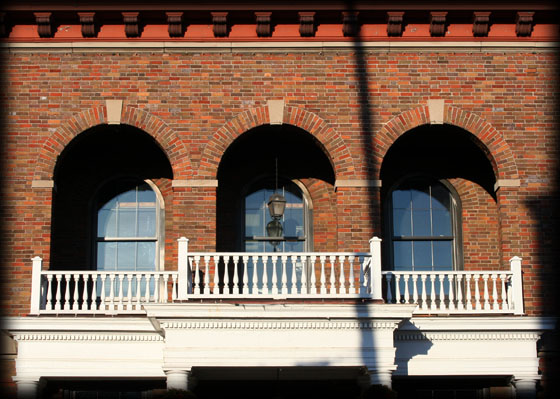 The building's most iconic feature is its classically inspired portico and second floor balcony, complete with a recessed entranceway set under a trio of open arches. I can picture a group of well dressed businessmen laughing it up and smoking big cigars on this very same porch a century ago.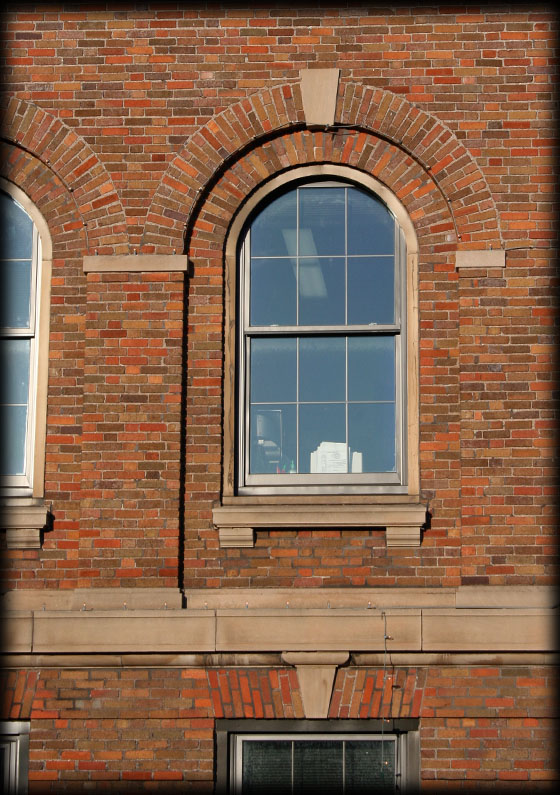 While the Houghton Club's first floor windows are rather simple, its upper floor openings are a bit more dressed up and feature round arched windows outlined by a raised brick arcade.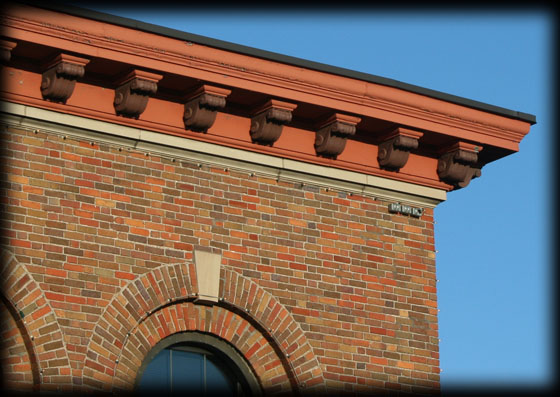 The building's prestigious cornice features a series of clean scroll like brackets holding up an overhanging eve.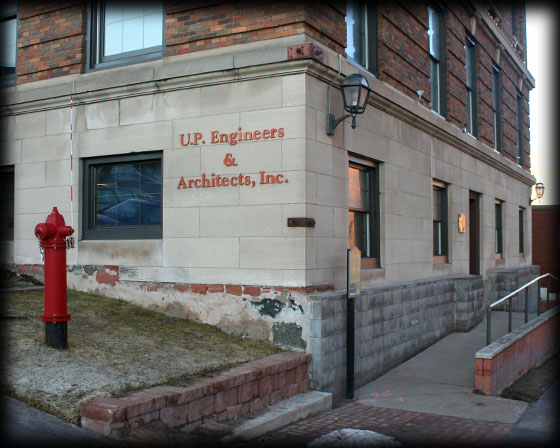 Back at ground level the building's brick skin is replaced by what looks like limestone, but I'm sure isn't.
To Be Continued…