While most mines utilized an identical set of surface buildings for each shaft along their property, they usually only used a centralized powder house to serve them all. But this layout always coincided with a mine property that was somewhat small and continuous in size, which wasn't the case for many mines including the Ahmeek. While the No.1 and No.2 shafts were relatively close sitting just north of Copper City, the combo No.3/4 shaft sat a bit further to the north near Mohawk. The powder house that served the first two shafts (which we have featured previously on CCE HERE was too far from the No.3/4 to be of much use so a second powder house was built to serve this northern combo shaft.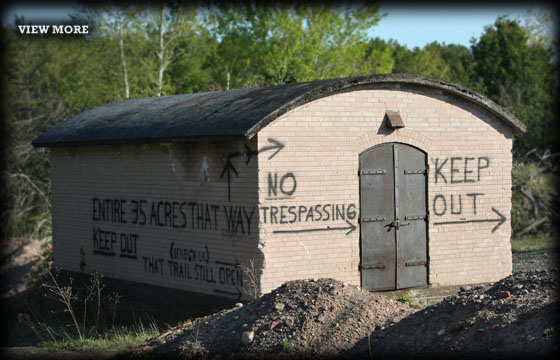 I've seen this guy many times before, as its sits right next to a seasonal road on the east side of the Ahmeek No.3/4 surface plant. Recently lots have went up for sale along that road and its been open to vehicle traffic so I took a closer look. Its a pretty standard design built with brick and featuring the iconic curved concrete roof on top. Its almost identical to the No.1 and 2 powder house to the south, except for the fact that this one still has its iron doors.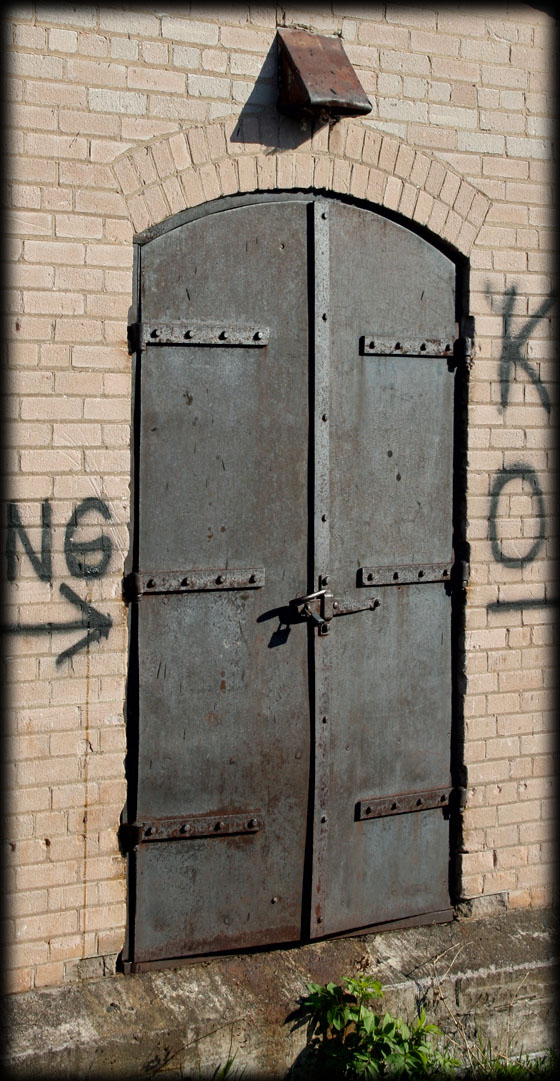 A closer look at these massive doors helps you to appreciate the danger that was held just inside. Under the theory that these buildings were designed to blow their top in the event of a mishap, these openings would have to be as strong as the walls around them to insure the building functioned as planned. The use of thick iron, strapped hinges, and a lip across the central door joint all helped insure this.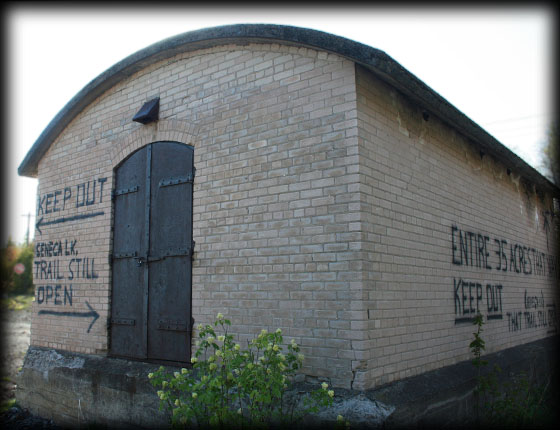 From the other side we get more of the same, brick construction and iron door. The use of two doors on these guys seems to be a more modern trend in their design, though the practicality of such a feature is lost on me. (unless the ability to load from both ends of the building was a plus for some reason)
With this guy clearly marked as private this was about as close as I could get. We continued on down the old road to see what else we could find, and ended up finding another intact ruin right alongside the road – one that ended up giving us a major case of Deja Vu…