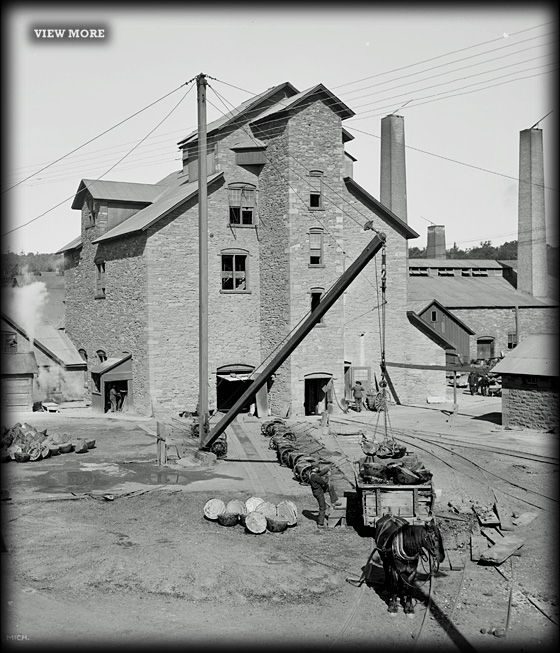 A look at the C&H Smelter, as seen in a high-resolution panoramic image taken around 1905 (click on the image to view the full image). The prominent sandstone building in the center of the cropped image above is the smelter's blast furnace building, otherwise known as the Cupola building. This structure shares several traits with its Quincy contemporary, including the protruding elevator shaft at the center of the building. Contrary to the Quincy Complex, the C&H smelter features an almost exhaustive number of furnace buildings, no less then five of which can be seen in this photo alone. These buildings looked to have been retired after a certain length of time, as some are seen here without stacks. Sanborn maps label these retired buildings as "general storage", though their sandstone construction and layout proves they held a more important role at one time.
A few more details I found interesting…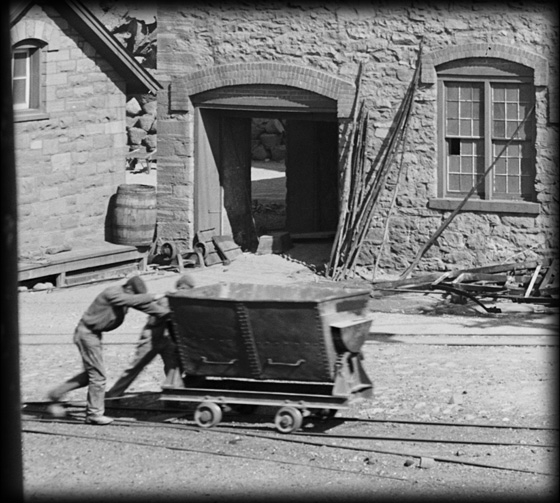 Visible in the full sized image are these guys, struggling against what looks like a large tram car. Though it looks empty in the photo, the fact that it's taking two men to push it makes me think otherwise (unless its just a really heavy piece of equipment). Considering they are leaving the Cupola Building it could contain copper or slag. Or its empty and they are on their way to the coal yard for a load of coal.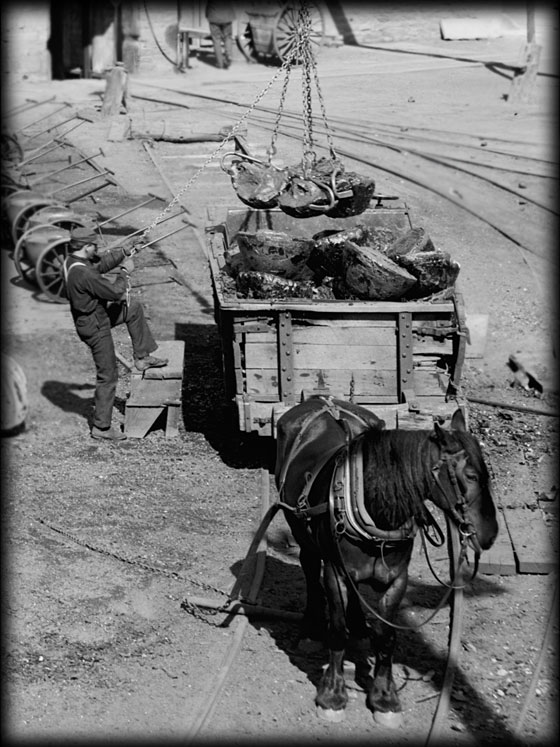 Meanwhile we have this poor guy working all alone to load up a cart full of slag. He does, however, have the benefit of a nearby derrick to make his work at least a tad bit easier. Interestingly he's loading the slag into a horse drawn rail-car instead of the metal push cart used by the other men.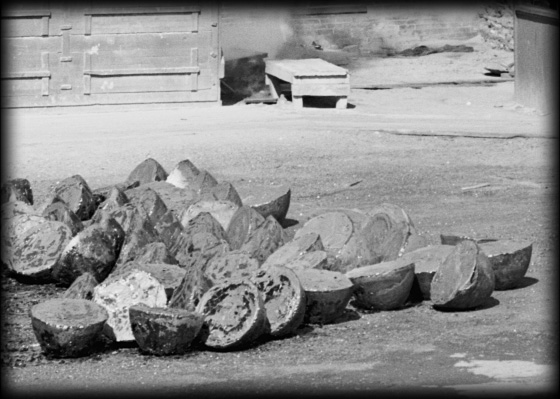 Speaking of that slag, here's another large pile sitting off to the left of our derrick operator. The slag's bowl-like shape is from the similarly shaped wheeled containers also seen in the larger photo. These slag pots were used to store and cool the slag after coming out of the cupola furnace. Once cooled they were apparently just dumped here where they would later be loaded onto horse drawn rail cars and brought out to the slag pile for disposal.
Photo courtesy Library of Congress, Detroit Publishing Company Photograph Collection