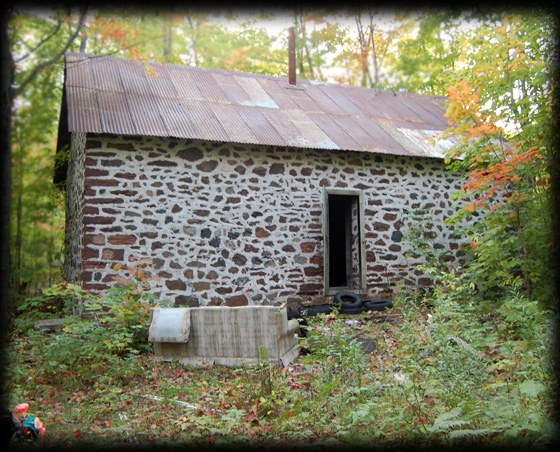 It was rumored to exists somewhere out by the old Baltic Mine, and it looks like we finally have proof thanks to fellow explorer Jay Wrixon. Its the mines powder house, still in remarkable shape and hidden deep within the fall foliage of the southern range. At first glance its a rather typical design, built from thick poor rock walls with sandstone quoins. But the roof, the roof is something all together different. Compared to the roofs found at other powder houses built around the same time (Trimountain, Ahmeek, LaSalle) this one is strikingly different. Instead of a rounded concrete top the building features a pitched wood version sheathed in corrugated steel.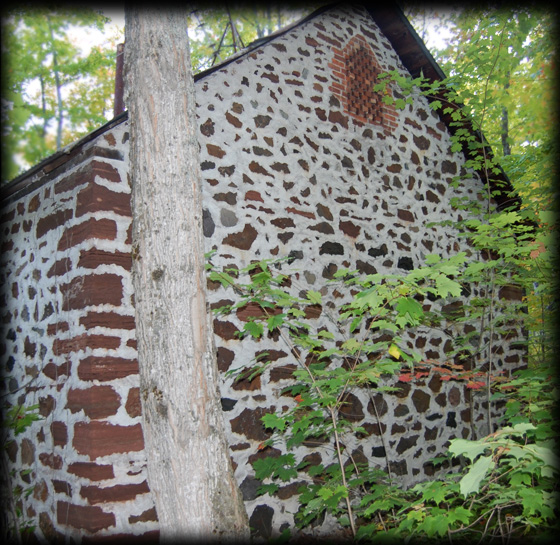 At first I assumed the roof was a more recent addition, but Jay covers the building remarkable well and shows us the gabled end of the building. It was definitely built with a peaked roof in mind, as evident here.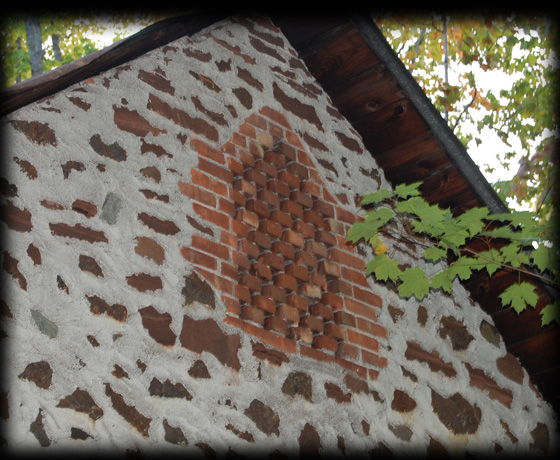 Also visible here on the building's end is one of its roof vents, used to vent off noxious and explosive gas from the dynamite stored inside. The brick grillwork used here instead of the steel variety looks very similar to the design utilized at the Mohawk powder house as well.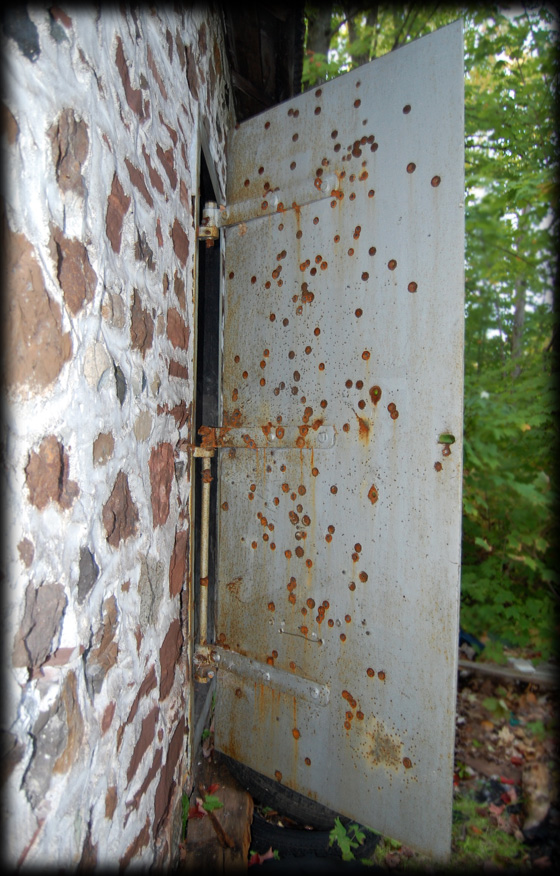 Most interesting is the building's still intact door – apparently its original. Jay notes that it still swings open and closed and is in remarkable shape – bullet holes not withstanding.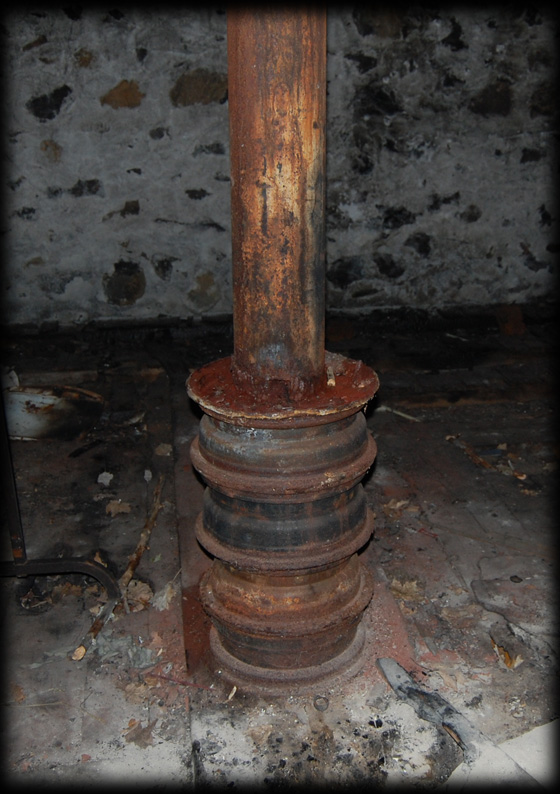 After a peek inside Jay also notes that he believes the building might have been lived in once, as evident by this makeshift heater inside. I doubt its original to the building. Jay also noted a TV antenna on its roof. I think it all points to its use at some point as a cabin, perhaps for hunting.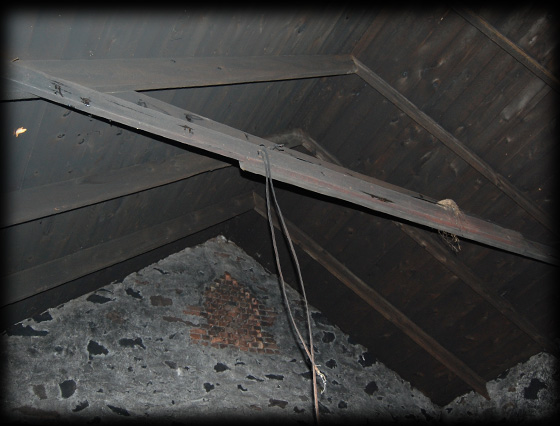 Here's one last look, this time looking up at the rafters from below. The roof definitely looks old, but the fact that it has remained intact after a century's worth of winters ( some 20,000 inches of snow in the process) is amazing to me.
The Baltic Powder House sits on private property and as such is off limits without first obtaining permission from the land owner. The building is also dangerous to enter and no attempt should be made to do so.