Bennetts Department Store
The extreme weather, rough terrain, and long distances that were staples of life in the Copper Country created a need for communities that could serve all its residents needs directly from main street. This axiom was even more applicable to Copper City, due to its isolated location far to the east of the peninsula's main north-south corridor. Because of this the town developed a rather healthy business district for a community its size, including two grocery stores, two saloons, a candy shop, and even its own department store – J.R. Bennetts & Company.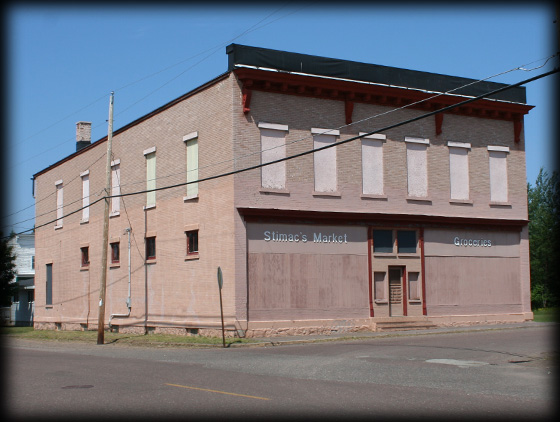 The Bennetts Department had set up shop in Copper City's busiest intersection – at 3rd and Ahmeek. All traffic entering the city from the outside world along with anyone leaving the city for their jobs had to pass by this corner. It was the perfect spot, and as a result the store became heavily patronized and became the region's largest within a few years.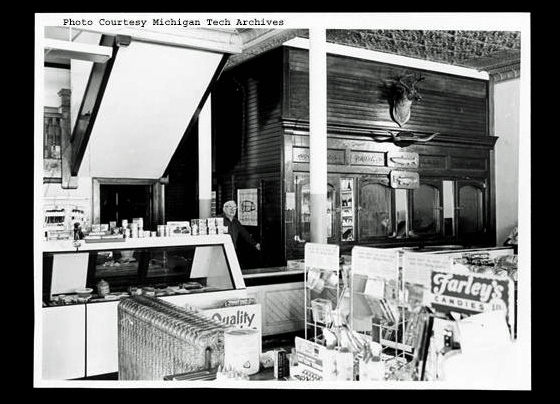 J.R. Bennetts & Company specialized in groceries, hardware, clothing, dry goods, and even some furniture. The stores main attraction was its massive custom built refrigeration unit that was used to store meats and other cold goods. The refrigerator stood a full story in height, and took up a sizable corner of the sprawling store.
The store continued under Bennetts' management until the 1920's, when it was taken over by William and Anton Stimac. The Stimac's concentrated their efforts in the grocery and dry goods business, and the old department store became known as Stimac's Market. The store continued to serve the community for over half a century, finally closing down for good in the late 80's or early 90's. The facade that currently front the old building would have been from that era. Originally the entire first floor would have been faced with floor-to-ceiling display windows.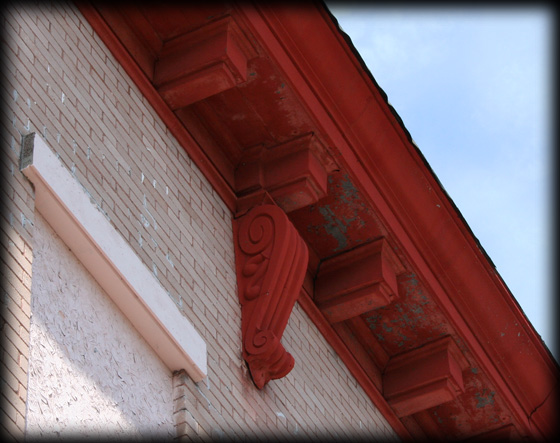 Though most of its front facade might look a bit different then it did when it was building in 1908, the massive brick building still features a few of its more original features. One of those features is its overhanging cornice which features a collection of large scrolled brackets such as this one. Still in pretty good shape after all these years.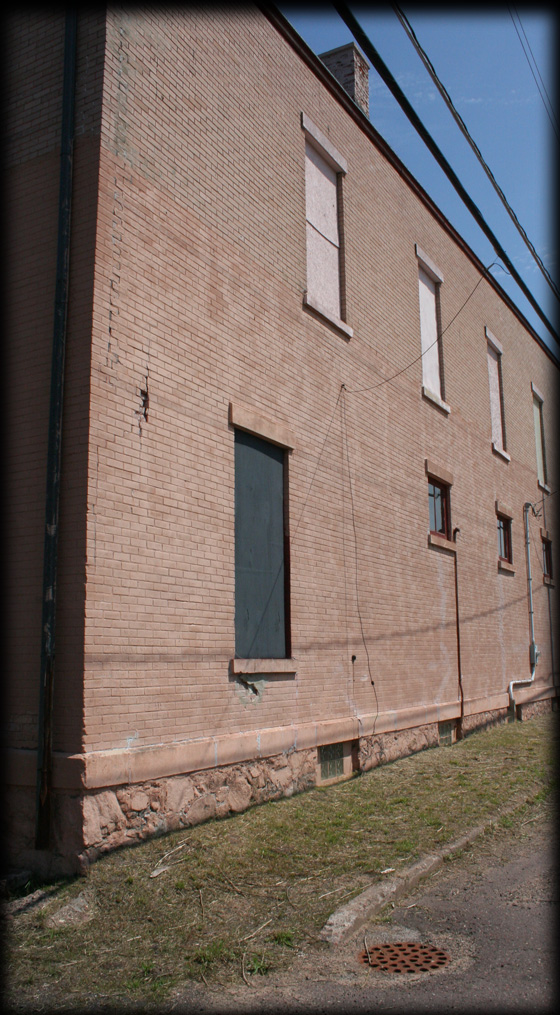 Interesting to note when looking at its 3rd street facade it the two shades of brick that makes up its wall. It almost looks as if the building was originally one story and a second story was then added later using a slightly different type of brick. Or perhaps someone never got around to finishing the paint job. Also interesting is the use of a single line of sandstone running atop the building's rubble foundation. Nice touch.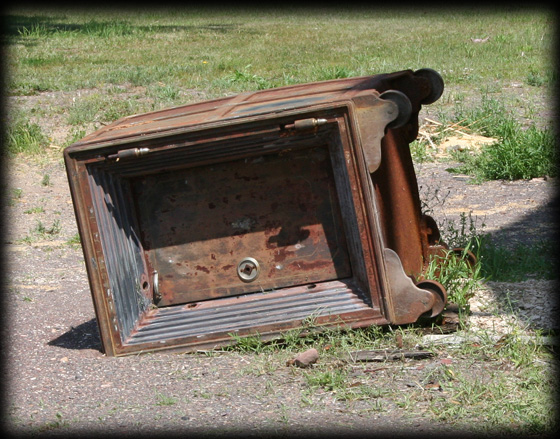 Sitting out back of the market is this old relic. Though missing its door, you can still tell this was a safe that meant serious business. Why its back here and what happened to it is beyond me.
To Be Continued…
Information for this series obtained from "The Settling of Copper City Michigan" by Clarence Monette