One of the more disturbing developments in the Copper Country is the abandonment and dismantlement of old-time public spaces and parks. The most egregious example of this is Agassiz Park, which was gutted and dismembered by the village in the name of affordable housing. Granted this example is extreme, in most cases the process is more gradual and less deliberate. Consider the WPA built Township Park in Traprock valley, Electric Park, White City, or the railroad parks at Freda and Crestview – all these were places once enjoyed by thousands but were abandoned and forgotten over time. Now they exist only as obscure names on an old faded map.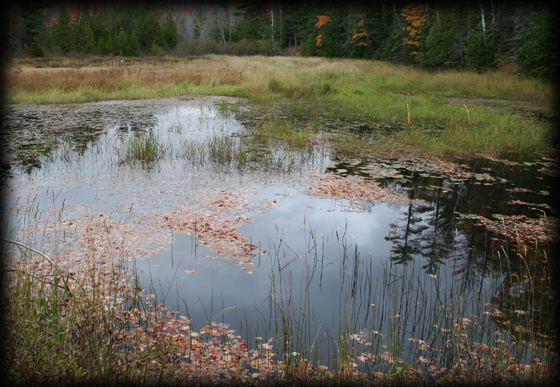 While it has not quite fallen to the level of these more famous forgotten places, the old-time public space at Garden City Pond may join them soon. Built originally to supply water for the nearby Garden City Mine, this old reservoir use to be a popular local fishing spot for several decades. In 2001 (I think) part of the old spillway gave way and the reservoir was lowered dramatically. Without a significant body of water, the old public space most likely has a short future.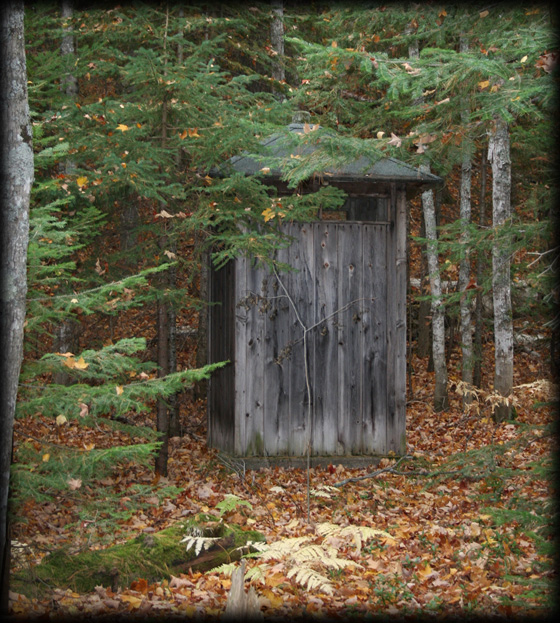 Besides a small sign along the road identifying the old pond, the only other artifact proclaiming the old public spaces history is this abandoned outhouse. Interestingly I have been to this pond dozens of times and had never came across this before. It sits up the hillside from the dam hiding out in the tree-line, aided in its camouflage by its earth tone paint job. I wouldn't suggest using it however. No toilet paper.