Happy Birthday to CCE – with Video!
Today marks the third anniversary of CCE, which had its first post on this date back in 2006. On such an occasion as this I always like to show my appreciation to you – my readers. I don't have a great deal of mass appeal here at CCE, but that's made up easily by the outstanding group of regular readers that I do have that makes this all worth it in the end. Today CCE boasts over a hundred readers a day, with a solid following (that returns day after day) of over 50. While I appreciate all my readers, it's these dedicated few that I want to take the time to thank on this occasion. Over the last three years I have appreciated all the comments, discussion, corrections, nit-picks, contributions, support, and help you guys (and gals) have provided me. It is you that have made CCE what it is today, and it is you that will continue to help it grow in the future. For that I thank each and every one of you. I consider you all not just my dedicated readers, but my friends as well.
Of course what birthday wouldn't be complete without presents – and I've got a few to share. In the beginning CCE was shot entirely using a camcorder (photos and all), and because of this a great deal of video was shot of our explorations. In fact in total I have more than a dozen hours of video documenting many of the old mine sites and ruins we have seen here on CCE. During our site redesign here on CCE many of those video's were removed. Well, now I'm happy to report that they're back – thanks to YouTube that is.
Today we're finally launching the CCE video channel on YouTube, where you can view all the short videos the site had once featured. Most of you might not even remember these videos, but some of you will. For those that don't remember, I've put together a little list of my top five – to help you in your viewing decisions. In no particular order then….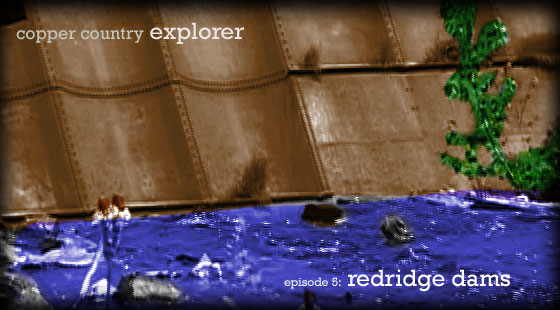 During my first foray out to the sites most popular exploration site – the Redridge Dam – I shot this video of both the steel dam and the falls tumbling over the old wood dam.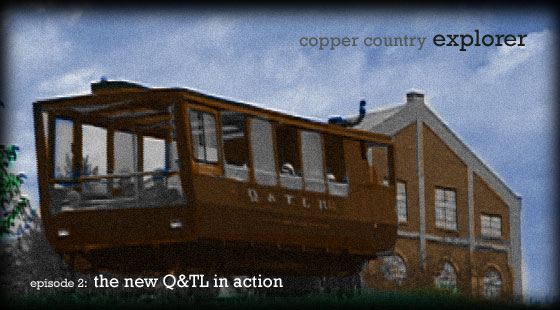 In one of our first explorations we took a walk down the old Q&TL grade up along Quincy Hill (hauling my five year old son in a wagon no less). By pure chance we were able to catch the new Q&TL cog wheel train as it made its way down the hill towards the Quincy Adit.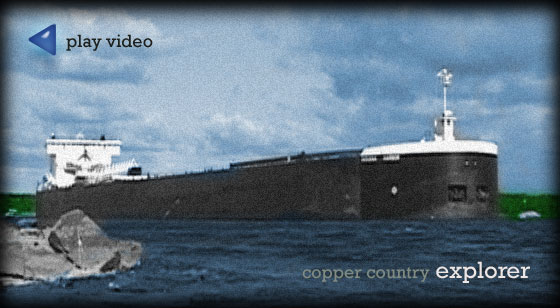 Granted this has nothing to do with Copper Country Mines, but its a great video for those who like to do some boat watching. This would be the CCE's first (and last) "field trip" post showcasing subjects not found in the Copper Country.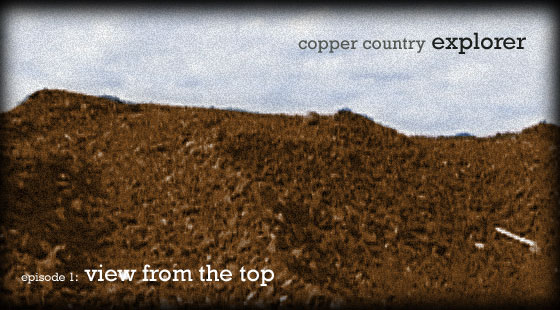 Not our best, but this was the first video featured on CCE. Its a trip along the Osceola Poor Rock piles.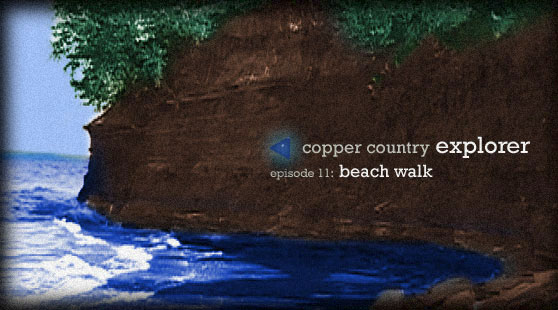 This one has got a little bit of everything – ruins, Lake Superior, sandstone cliffs, rocks, and smokestacks. Great stuff.