The Removal of the Osceola #13 Hoist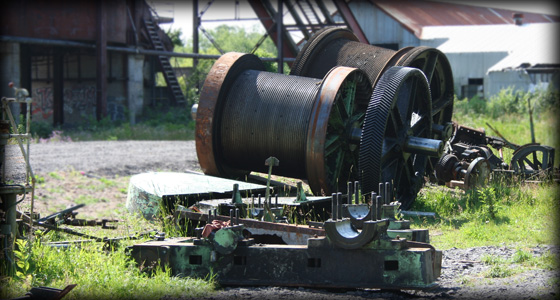 Over at the Copper Country Forums long-time reader Jay had shared a rumor he had heard about the removal of the hoist from Osceola #13. At first I didn't believe it. Since I knew that a new business was moving into the old Centennial No. 6 surface plant, I assured Jay that the rumor was most likely about that hoist and not the Osceola 13. He was persistent, so I decided to put it all to rest by just driving down there and checking out. Turns out the rumor's true.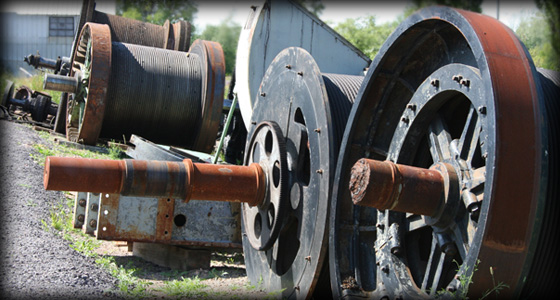 Driving up to the old hoist building I noticed them right away – a collection of large hoist drums sitting out on the ground near the road. There were four in total, each of a different size. None of the drums still had their cables, but they all seem to be in one piece. They look to have been removed carefully, and set on the ground atop some pieces of wood to keep them from rolling away.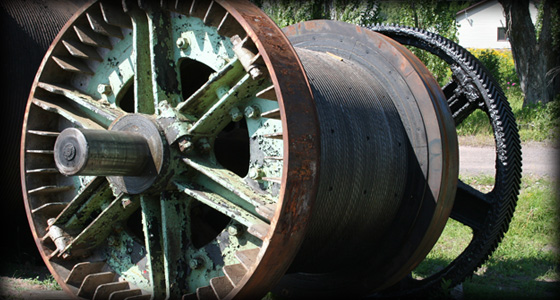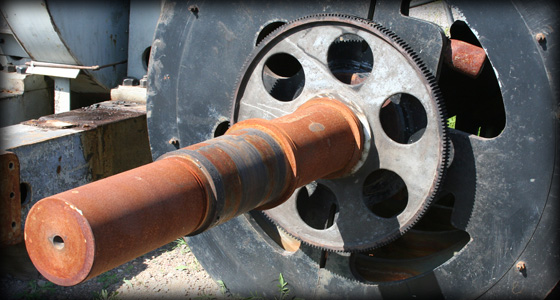 Heres a closer look at two of those drums. Besides the pressing question of why they were removed, I wondered why there were four. The drums along with their related parts seem to be separated into two groups – which leads me to believe there was two hoists inside the building. This isn't uncommon, since I've heard that the Centennial No. 3 building has two hoists inside. Its possible that one was a back up for the other, or that one was steam powered and the other was electric.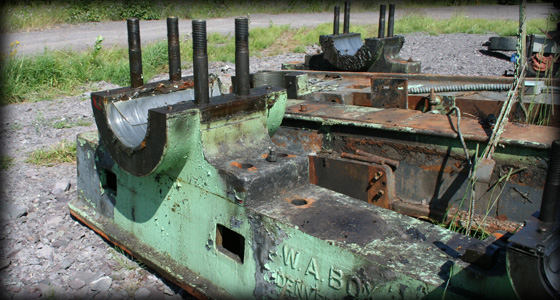 Sitting near the first group of drums were these large green-colored casings. They're marked as "W.A. Box, Denver Colorado". The polished steel inside the "cups" makes me believe that this was a bore for a piston, which moved laterally. This would suggest that the hoist was turned by a crank instead of some type of gearing. Perhaps this was a small steam hoist?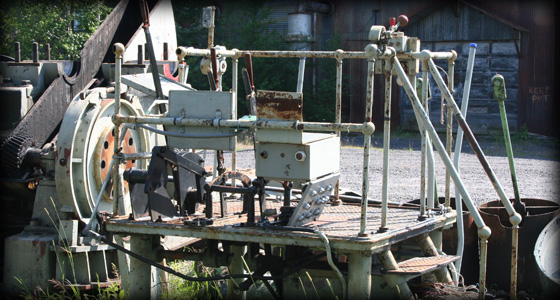 The next thing I recognized was this control platform, which looked to have been carefully removed and then placed here. If the engine was being scrapped I would think that they wouldn't take as much care to keep this thing in one piece. But if they are saving the hoist – why leave it out here in the elements?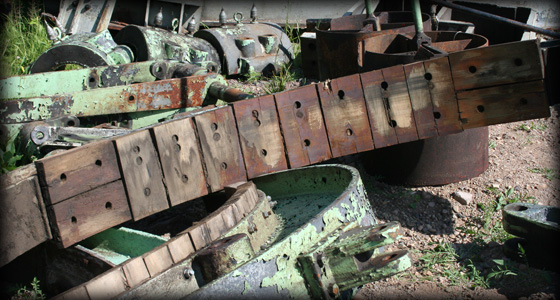 Next was a collection of pieces that I recognized. Most notably was this brake pad caliper, with its pads still attached. I've seen an identical piece on the still-intact electric hoist at Champion No. 4. In fact most of the large pieces lying around here look like pieces from that hoist.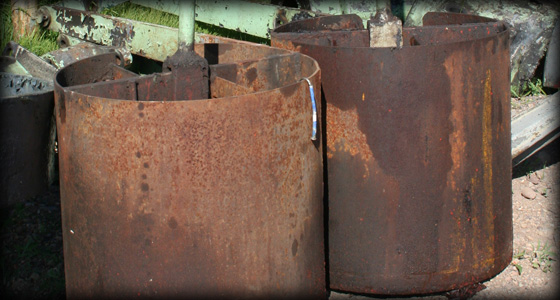 Something I didn't recognize were these two counter-weight looking pieces, which were stood carefully on end behind the control platform.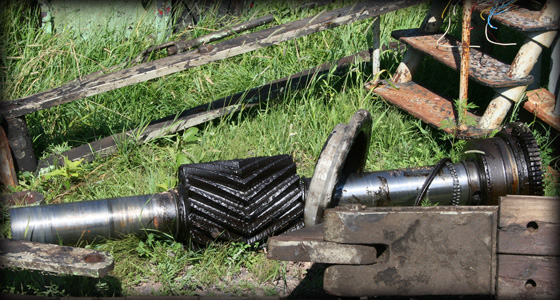 Heres a large gear rod sitting in the piles of parts – looking almost new.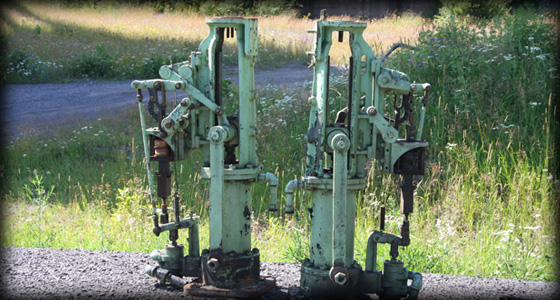 And here's a pair of machines that were carefully sat upright next to each other. No idea what these are for either. I don't recognize them from the Champion hoist either. But the fact that they are sitting here relatively intact makes me think that whoever took the hoist(s) out, dismantled them carefully. Nothing is broke, bent, or otherwise damaged. The pieces are laid out – some on blocks and pieces of wood – carefully upon the ground. It all looks like they're planning to put it all back together. But if thats the case, why leave them out in the elements? Why not just leave them inside the building? Its all a mystery to me…