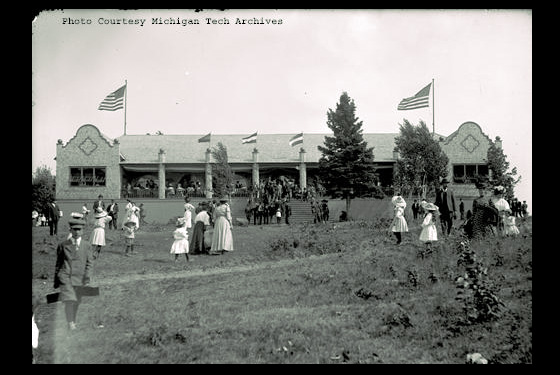 Let me just preface this post with the following. Crestview is a myth. Its simply a tall tale passed on from one generation to the next. A legend that tells of mission-inspired dance halls, picnic grounds, casinos, and grand views. Over the years the local peoples have attempted to cover up the truth, from creating fake pictures to going as far as creating what looks like an old rail line leading up to what looks like a clearing. But let me tell you, there's no such thing. Just an empty field and an old supposed railroad grade. No views, no dance halls, no picnic grounds and definitely no casinos. Don't be fooled like I have – Crestview does not exist.
That being said, we did manage to find something to make out trip worthwhile. Our favorite too – Ruins!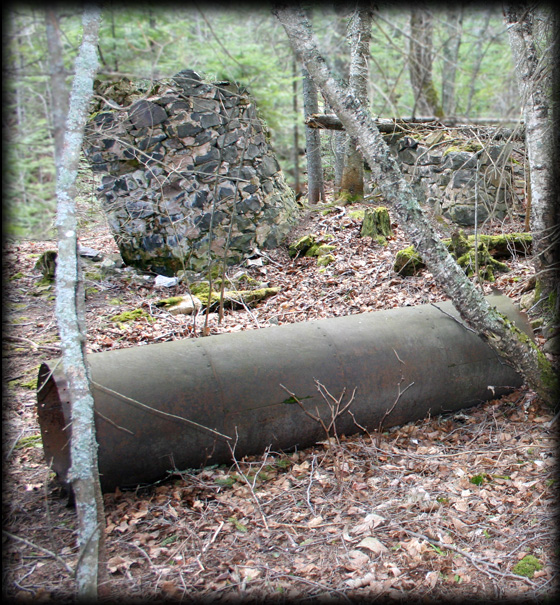 Sitting down hill from where they want you to think Crestview once sat, was these small collection of rock foundations. (check out the BIG PICTURE) These ruins are are somewhat of a mystery to me. The materials used and the style of construction would suggest an early mine – middle nineteenth century I would guess. The way the rocks are stacked "dry" without any mortar holding them together reminds me of the Cliff or North American Mine. Its location near the Eagle River makes me want to say these belong to the Phoenix Mill, but I believe that they sit too far to the north-west (and too high up the hill). But Phoenix is my best guess.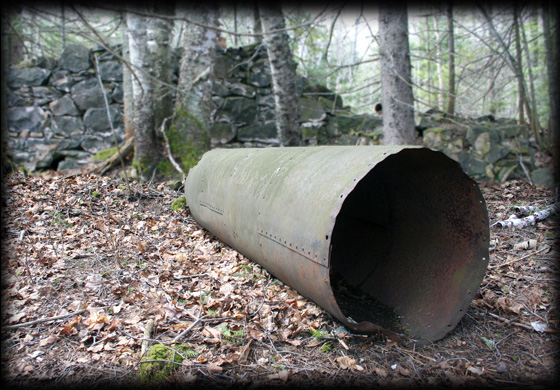 Most interesting item we found was this iron tube – which use to be a smokestack. At cliff we have seen these still embedded into their poor rock base, and at Copper Falls I found one very similar to this sitting along the edge of a ravine. Its position a good 10-15 feet from its base makes me think it was moved here and didn't simply fall into this spot.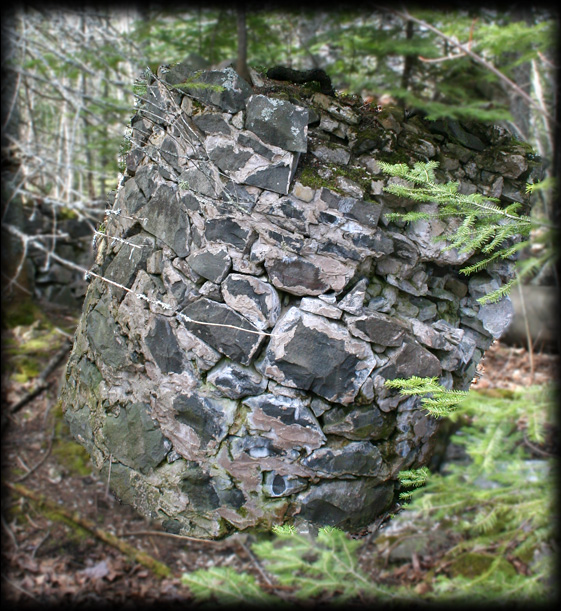 Here's the base that once held that stack – although there isn't much left. I think this was once much taller, perhaps by as much as another dozen feet. It leans precariously to one side, but its not going anywhere anytime soon. The smokestack suggests a boiler house – and I believe we found that sitting next door.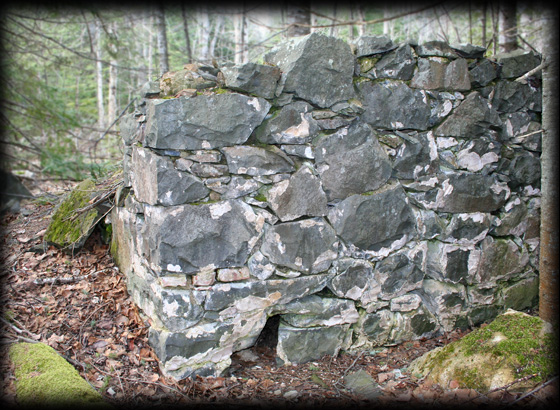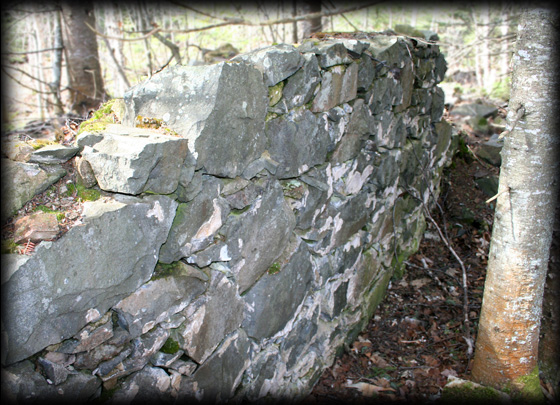 A pair of poor-rock walls sit right behind the smokestack base, forming what looks like two small buildings. Unfortunately these short sections of wall are all that remains. The rest of the building seems to be missing – either destroyed by time or by man.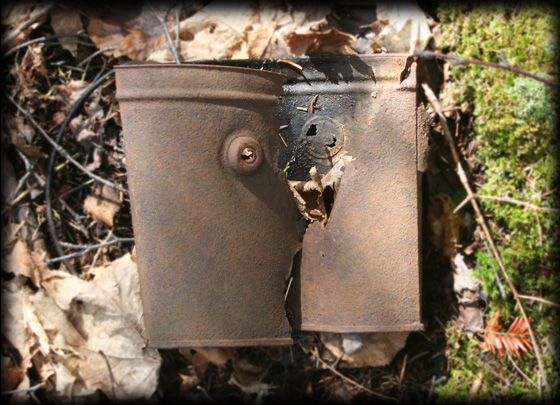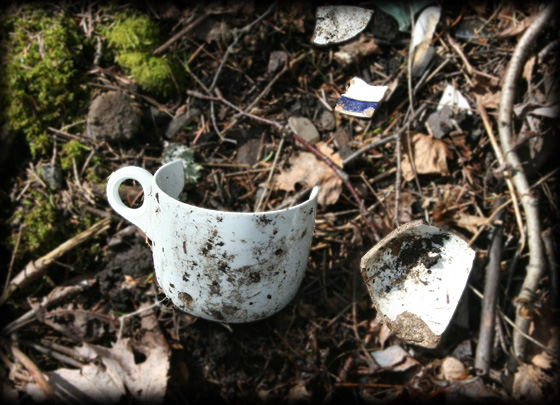 The only other clues to this building's purpose was these artifacts scattered about on the ground. The first looked like a small pail, and might even of been a more modern paint can. (who would be painting up here – no idea) The second was more interesting, a collection of porcelain pieces to a couple of tea cups. One of the pieces even had a blue stripe on it – perhaps from a fancy plate? Besides the porcelain there were a collection of other bottle pieces, one from the "Mohawk Brewery" whatever that is. None of these things seem to fit in with a boiler house, but they do seem to suggest a restaurant or pavilion of some type. Realizing that I knew they must have been planted. Crestview is a hoax.