Tamarack Mills (in color)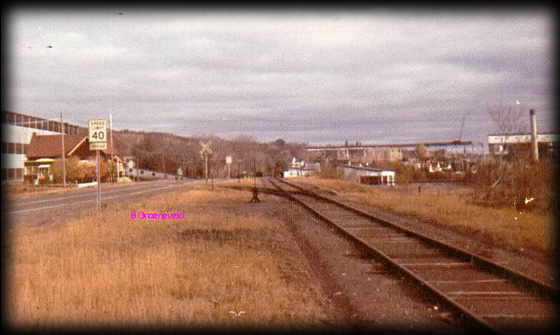 While spending some much needed time cleaning out my inbox here at CCE, I stumbled across a collection of photos sent to me by Bruce Groeneveld of the Tamarack Mills (Tamarack City) in the early '70's. It was amazing to me to see the area with the Ahmeek Mill still standing, and in color no less. The Tamarack City is a special place to me, since living there for a couple years back in the early "naughts" (2002-2004). Sitting out on my front porch I could look out at the remains of the Ahmeek trestle coming out from the hillside – and it intrigued me from the start. Almost every day I would take the dog, load my 2 year old into the wagon, and explore up and down the old rail lines atop the hill. It was a fascinating place, one that restored my explorer spirit and solidified my love of this place called the Copper Country. From emails such as Bruce's I now realize that I wasn't the only one to feel that way. Now on to the photos…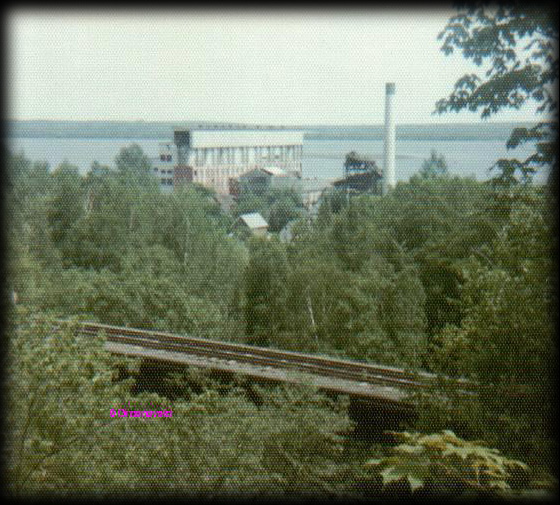 The first shot I featured at the beginning of this post was from Mr. Groeneveld, showing the Ahmeek Mill from the vantage point of the highway. This shot – also from Bruce – is a shot of the mill from a different angle. In the foreground is the Copper Range trestle over the Hungarian Gorge. Although the mill itself was still standing, the C&H trestle feeding it had been removed. (as well as the C&H trestle that crossed the Hungarian apparently, since it can't be seen in this photo.) I'm guessing Bruce is standing on the approach to the old H&C RR trestle to take this shot, but I can't be sure.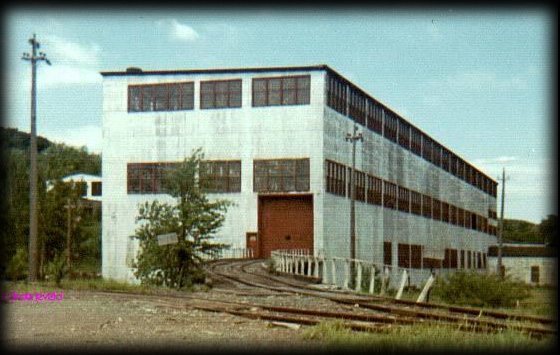 Another shot from Mr. Groeneveld, this time of the Tamarack Reclamation Plant. The plant was actually built by C&H, and was used to re-process the Tamarack and Osceola Mine tailings that C&H had acquired. This is C&H's second reclamation plant, having already built its first at Lake Linden to re-process the sands from the Calumet and Hecla mills.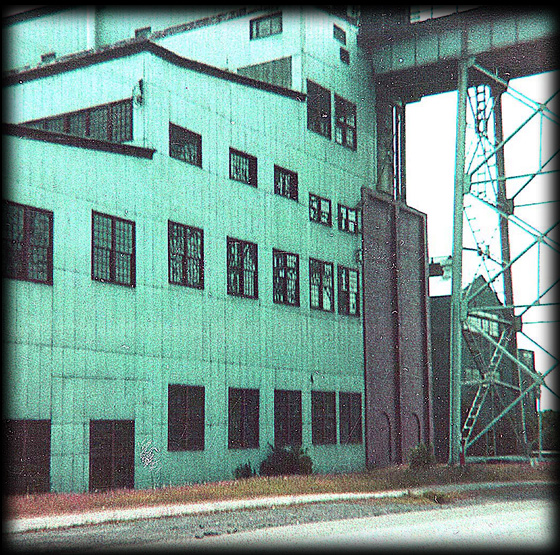 I'm afraid I don't known who took this interesting photo of the Ahmeek Mill, but its something I just had to share with you guys. From ground level the mill was rather impressive, which it should have been considering it was over 8 stories tall. The mill looks closed, but the trestle is still intact. It must have been something to drive by this thing and under the trestle every day. Wish it was still standing by the time I arrived to the area.
This photo I found on a Tamarack City CD given to me by a co-worker. She didn't know who made it, but that it had been given to her family years ago. The CD has some great photos of the area (in color) with the mills still standing, and I would like to share more. But I would like to get permission from the photographer first. There was no name on any of the photos, but the CD had the initials "MCL" on it. If anyone recognized this photo or knows who MCL is, let me know. I need to contact them to get permission to use more of these great photos.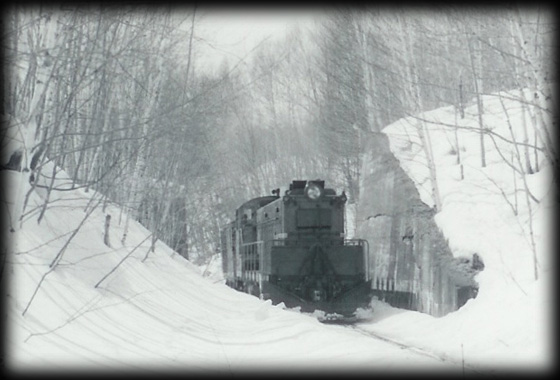 While this one isn't in color, its one of a kind none-the-less. This photo was taken by Steve Wall in the winter of '70-'71, showing a Copper Range Baldwin engine running down the tracks up behind Tamarack City. I believe the train is heading north, and is just crossing under the old H&C RR overpass before heading out over the Hungarian Gorge. (although it could just as easily be going the opposite direction) Those concrete retaining walls are still standing at that same spot today – some thirty years later.