Copper Country Scrapbook IV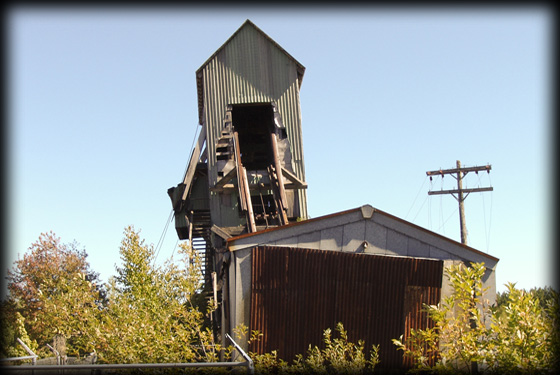 Today for Copper Country Scrapbook I present the Centennial No. 3 – as seen by fellow explorer Jay Balliet. He's taken a great deal of photos of this baby, which is a good thing since we haven't gotten out to it yet. Although I've featured its big brother on this site – Centennial No. 6 – I have not yet featured the No. 3. I'll let Jay take us on a quick tour instead – starting with this revealing shot above. This is why I don't include this shaft on my list of "still standing" – the headframe is taking a precarious lean to the left, while the collar house leans the opposite direction. I'd be surprised if it survived the winter intact.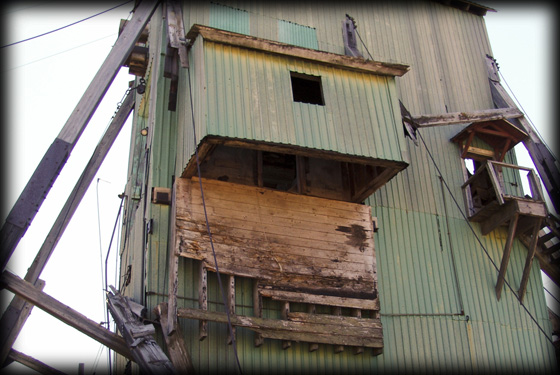 The reason for this lean has to do with the snapping in two of one of its support beams – which can barely be seen to the left in this photo. Here we also see a that a portion of the floor has fallen down, swung down like a door. Also a bad sign.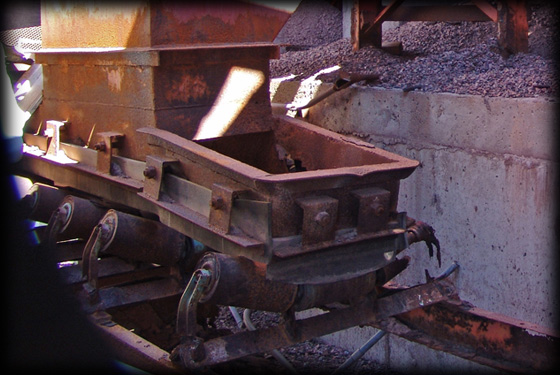 Here's a shot from inside the rockhouse. I'm not sure what this equipment is – at first I thought that was a tram car. But it doesn't have wheels, and looks to be permanently attacked to the chute above. I'm assuming its some type of sorter or maybe even a crusher, although I don't see how it would work.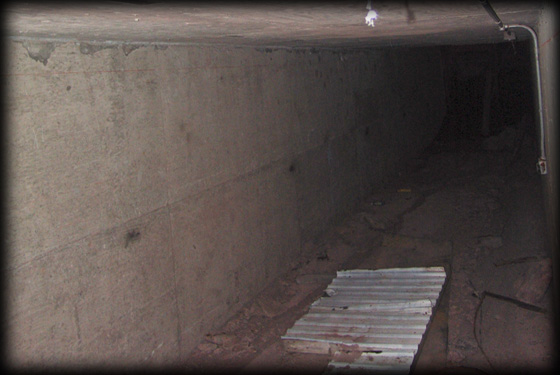 Sitting nearby to the rockhouse is a concrete "tunnel" heading down at an angle down under the rockhouse. Fellow reader Joe Dase has identified this as a conveyor tunnel which took rock fed to it from a rock bin out towards the nearby mill.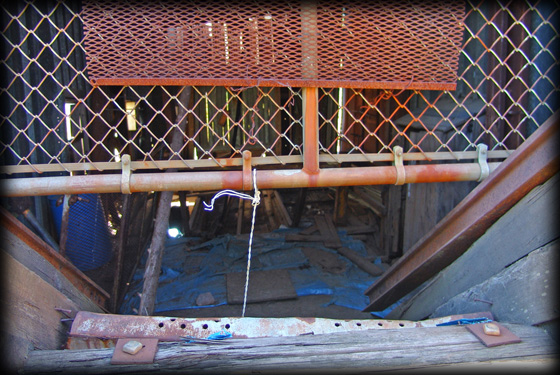 This shot is of the actual shaft itself – or at least the blue tarp covering it up. You can see the rails of the skip road heading down into it. It doesn't look to be capped. To get this shot very dangerous things were done that no one should do when exploring – so don't try it at home kids. Mines are dangerous.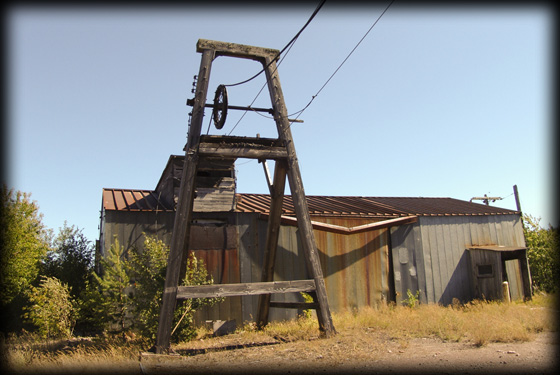 At the other end of the system is the hoist house, seen here. Not sure if the hoist is still inside, but as Jay pointed out it looks like the hoist cable is still attached to something – as it runs inside. This building is actually in good shape.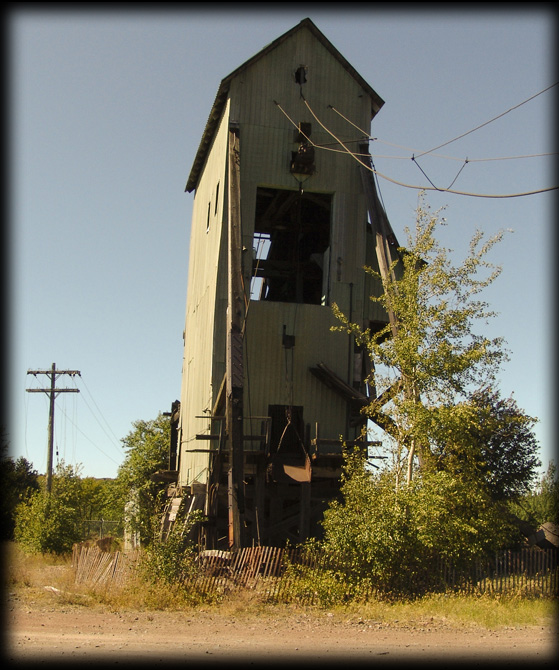 Our parting shot for the day – showing the headframe in all its deathbed glory. I want to thank Jay for sending me the pics and letting me share them with everyone out there – thanks Jay! Of course, if anyone else has got photos of area ruins they would like to share – feel free to send them my way here: admin@coppercountryexplorer.com, or by using my submit page.