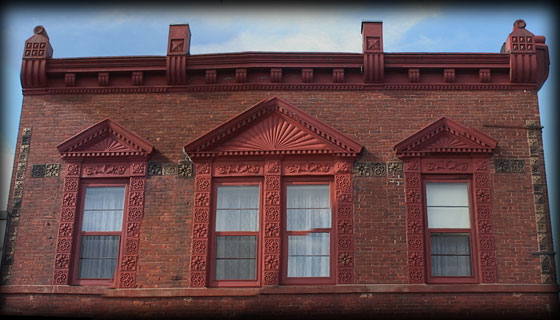 Moving on to the 200 block of 5th Street we start to get into the more interesting stuff. The first two blocks of 5th seem to have survived over the years in much better shape then the blocks that follow. Sitting at the Corner of Oak and 5th sits a little flower of a building which coincidentally now houses a flower shop. I'm not sure if that was the building's original intent for its occupants, but it sure seems to fit in nicely with the theme. You can get an idea from the photo above, but a closer look is required to get the full impact.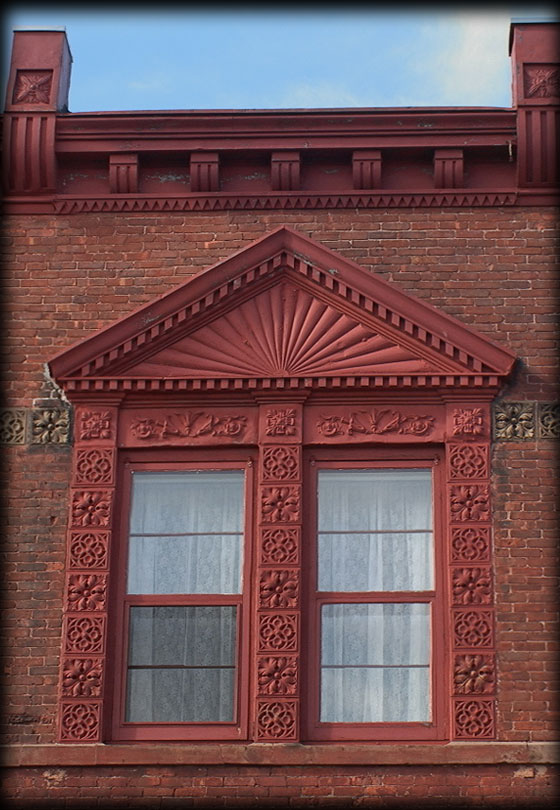 A closer look at the main double window on the buildings front reveals a line of plant/flower-like tiles flanking each side. This flower theme is prevalent across the buildings upper facade, almost to the point of overkill. Everywhere you look these tiles show their heads.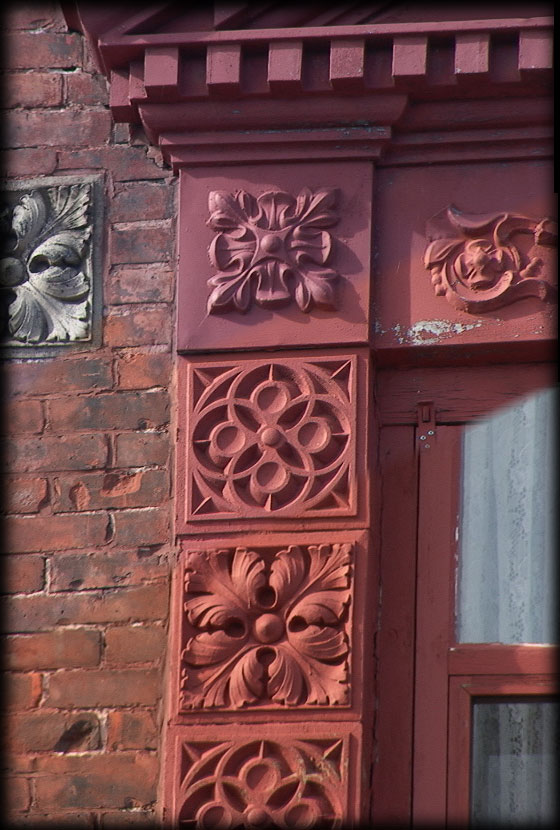 This is a close up of those tiles around the windows themselves. There are only three different patterns, but they repeat themselves in a patter around the window. These tiles are painted red to match the brickwork, but there are other tiles with a different look found on the building. You can see a hint of one to the left in this picture.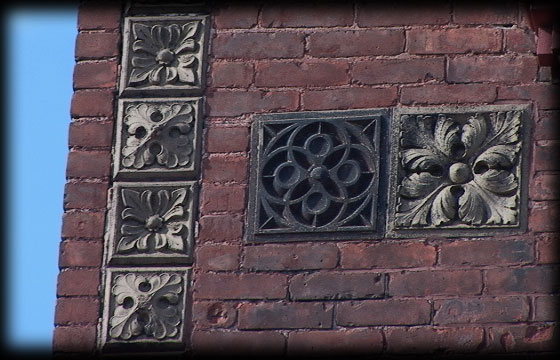 Besides being around the windows, these flowers/plants are found along the edge of the building as well. They seem to be sprinkled wherever they could squeeze them in – around windows, on edges, between windows. This overkill seems to suggest the building had some purpose in mind when it was built (flower shop perhaps?) or perhaps there was a sale on flower/plant tiles.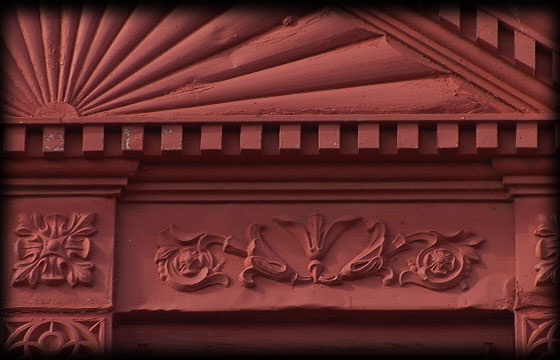 Besides the tiles, the windows are also emblazon with more details like this sunburst header, dentil pattern and more flower/plant like etchings.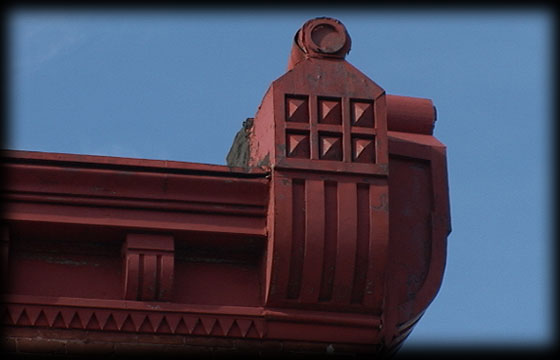 The building's cornice spouts these turret like extensions spaced evenly across it. This one sits on the building's corners. There are also a few spaced along the buildings top as well with a slightly different design.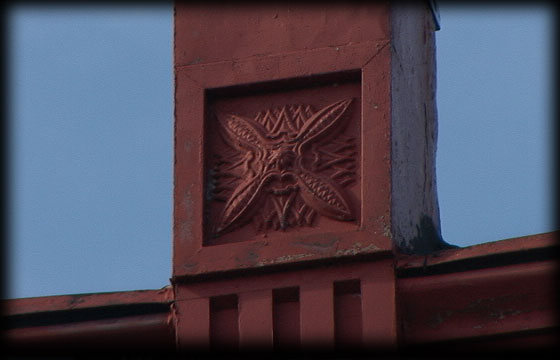 And here's one of them. What do you know, a flower/plant like design. Moving on.
Next: the Rowe Furniture building…