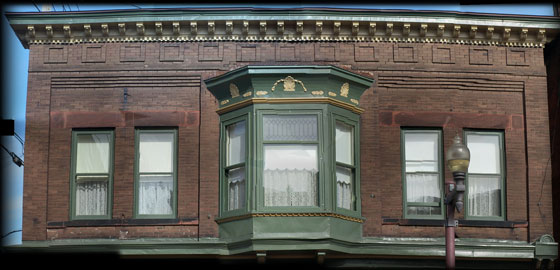 While not on 5th street, this building along Oak just down from Bedazed caught my attention right off the bat. This is the Cross Country Sports building, sitting in the shadow of the Michigan House next door and the Vertin Bros. Building across the street. Even in the company of giants, this little building makes an incredible impression all its own. Before returning to 5th street for the rest of the tour, lets take a quick look at this beauty first. You can start by taking a loot at the Big Picture.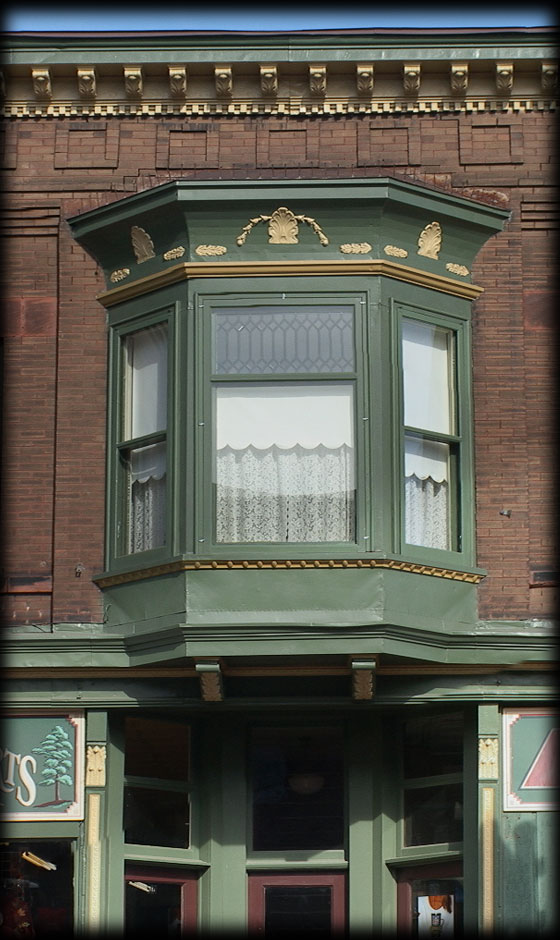 The most striking part of this building is the large bay window smack dab in the middle of the second floor. It almost looks like an afterthought, but without it the building would be very dull. Not sure if the green color is original, but it sure looks the part here.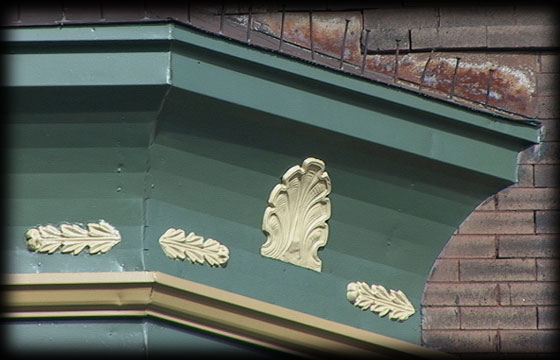 Sprinkled along the top of this bay window protrusion are a series of these ivory embellishments. This show up throughout the rest of the building, but are more noticeable here. Up close it appears as if this top portion is made from steel or tin, as you can see ripples along its surface. Probably not wood anyway.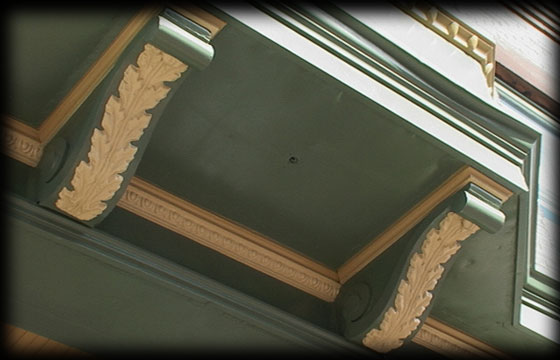 That ivory leaf theme continues below the bay window, as seen on these brackets.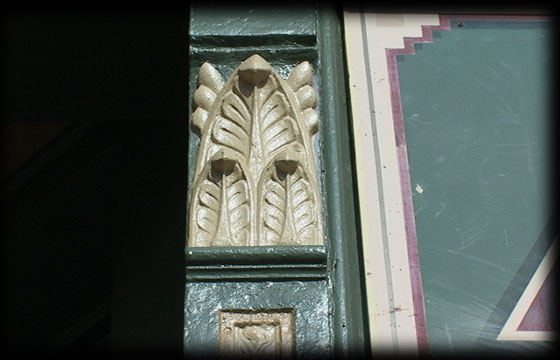 And more…. this time flanking the main entranceway on the first floor.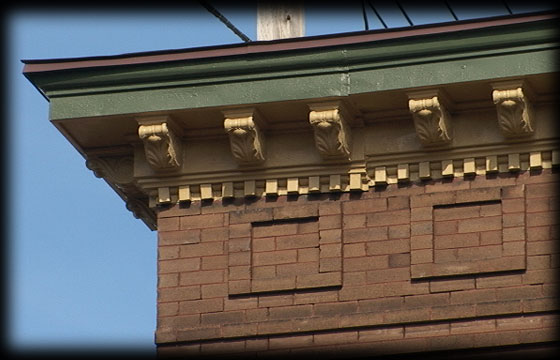 A closer look at the building's brick accented frieze and bracketed cornice. The brick-built "squares" are a nice touch considering how easily they probably were to add. Makes a big difference.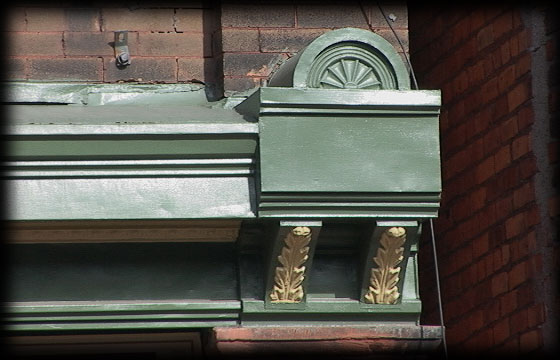 While not as decorated as the upper cornice, this first floor cornice has a few interesting details as well. This includes a familiar sunburst theme we have come to know. Moving on…
Next: The Flower Shop…