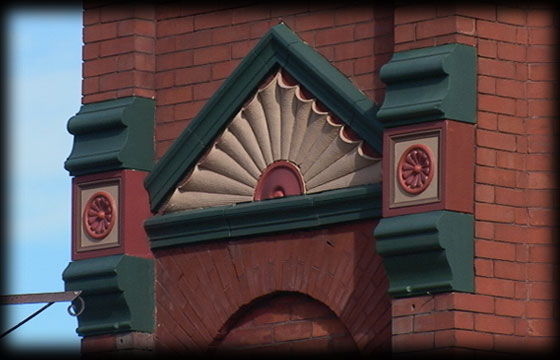 This rather colorful embellisment sits above what use to be this buildings corner intrance – sitting at the intersection of 5th and Oak. Oak Street could be considered the heart and soul of Calumet, a street that can call home some of the largest and most elaborate buildings in the entire town (St. Pauls, Vertin's Dept. Store, the Michigan House, etc…) The reason for this was simple, at the opposite end of Oak Street sat the train station – and the place where every person entered this town for half a century. Here at the opposite end from that station sits this building. Once a hardware store, it now houses Bedazed, a small gift / curiosity shop. It has been restored rather beautifully and manages to hold its own against the more elaborate neighbors along Oak street. Lets take a look.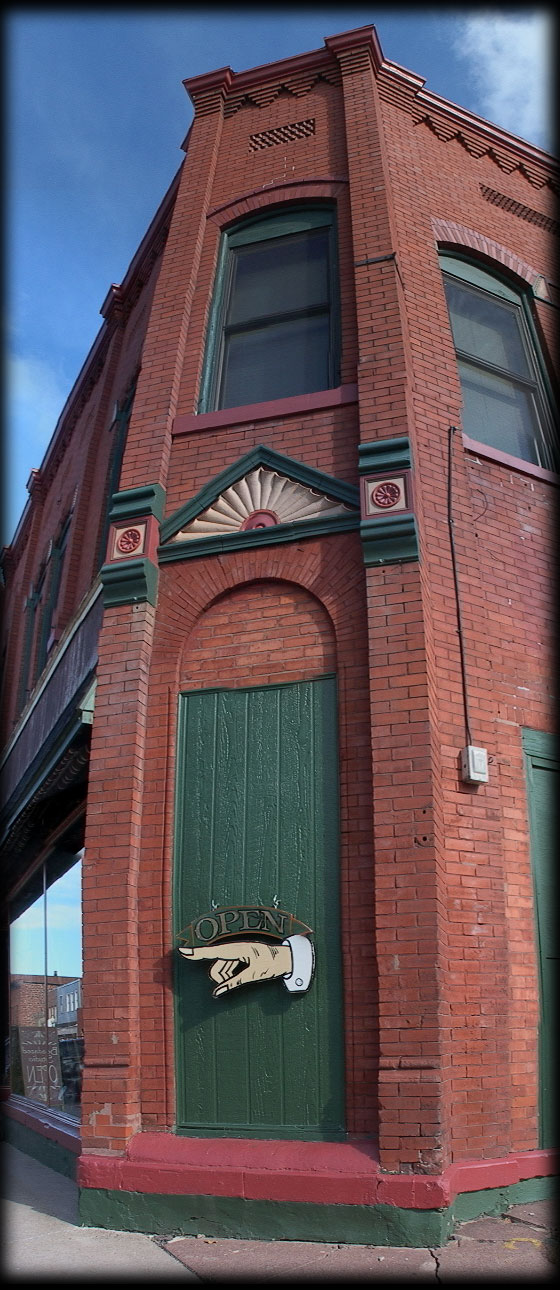 The sun burst design seen in the first photo stands above what once was the main entrance to this building when it was built. Since then this entrance has been closed up, replaced with a front entrance pointed out by the painted hand sign. While the front of the building is nice, its the Oak Street facade that I find most interesting.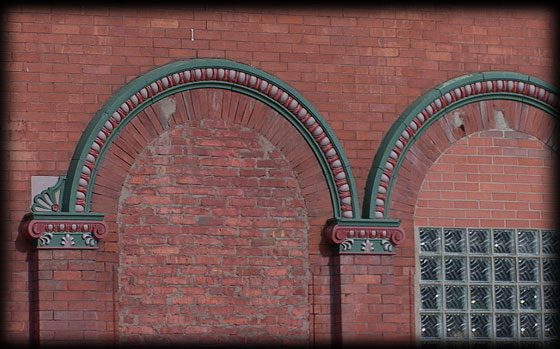 All along the Oak Street facade is a series of what was once large picture windows. These windows were arched along the top, capped by this curved terra-cotta embellishment. Holding up these arches are brick "columns" capped by equally elaborate capitals. There are five arches / windows in total. Most of the old openings have been blocked up, save small areas of glass block. Check out the Big Picture to get a better idea.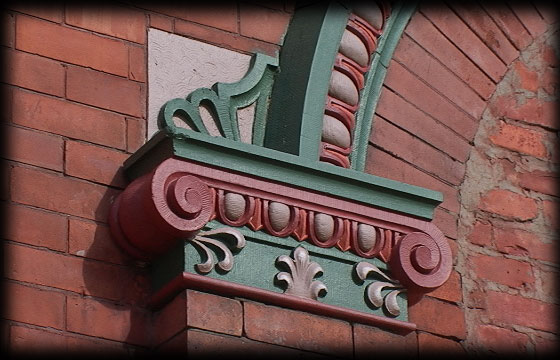 Heres a closer look at one of those "column" capitals.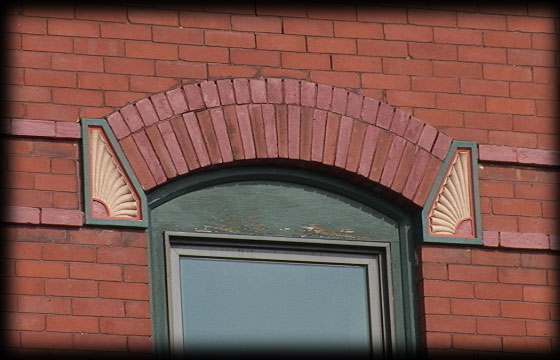 There are two types of window headers seen on this building. These guys on the Oak Street side feature bricks laid out in an arch, with a pair of sun burst plaques on either side. The windows are joined together with those small ribbons of sandstone.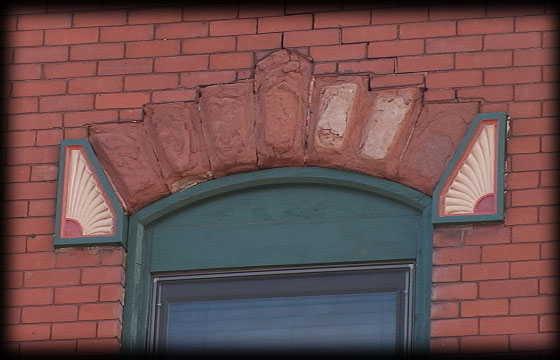 The 5th street facade offers a slightly different window treatment. Here pieces of sandstone are used, complete with an enlarged keystone. The sun burst plaques are still present however. (I think its an over-arching theme element)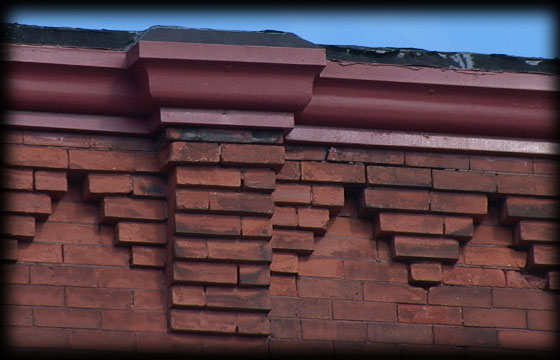 One unique feature of this building's facade that sets it apart from most others is the lack of a traditional cornice piece. Instead this step-staired hanging triangle brick decoration is placed along the buildings crown. A prefab cornice probably would have been easier, but then this building would just look like every other one.
Tomorrow: Cross Country Sports Building(s)…