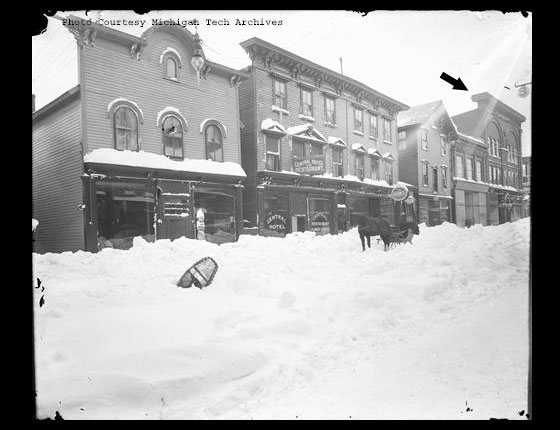 Todays building is the largest along the 300 block of 5th street – a large three story brick and sandstone business block that rises high above everything else around it. You can see the building on the far right of the photo above, marked with the arrow. Also shown in the photo is the current Calumet Pizzaworks building (on the left), the the now demolished Central Hotel (large center building). A "block" is a large commercial building that houses multiple businesses and store fronts. This business block featured today has lost its cornice and pediment, so I haven't been able to figure out what it is called. Maybe someone out there can clue me in. Name or no name, we'll take a closer look.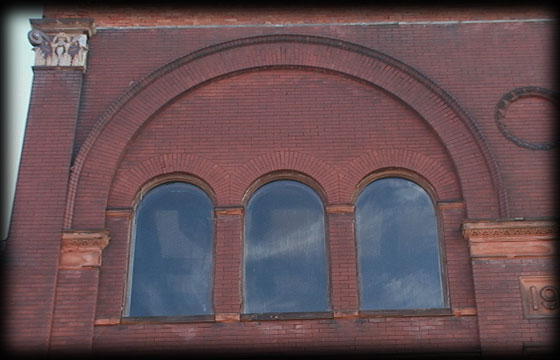 Here is a look at the third floor facade. The large brick arch and triple windows are repeated on the other side of the building – creating a very symmetric look. These windows are new, replacing the more original double hung variety that would have normally been installed.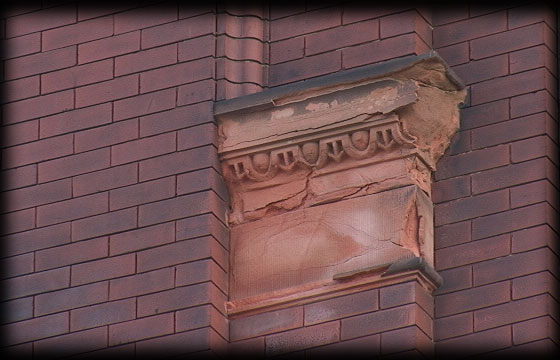 Here is a closer look at the sandstone pedestals at the base of the large brick arch.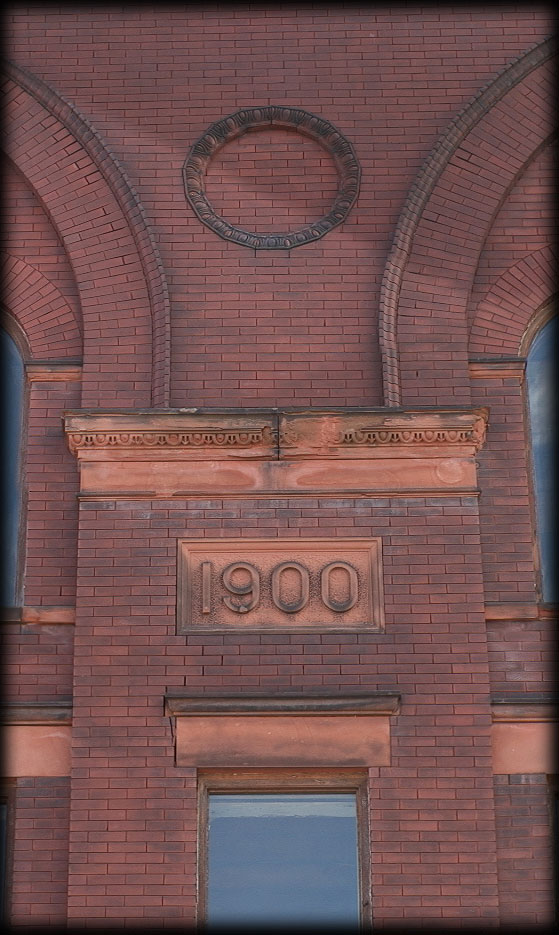 Now we take a look at the facade details that lie down the middle of the building, flanked by the large brick arches and windows shown in the previous pic. The date on the building is 1900, making it one of the oldest stone blocks along 5th Street. If you drop down further to the store front level in this picture, you'd see the most amazing part of the whole building.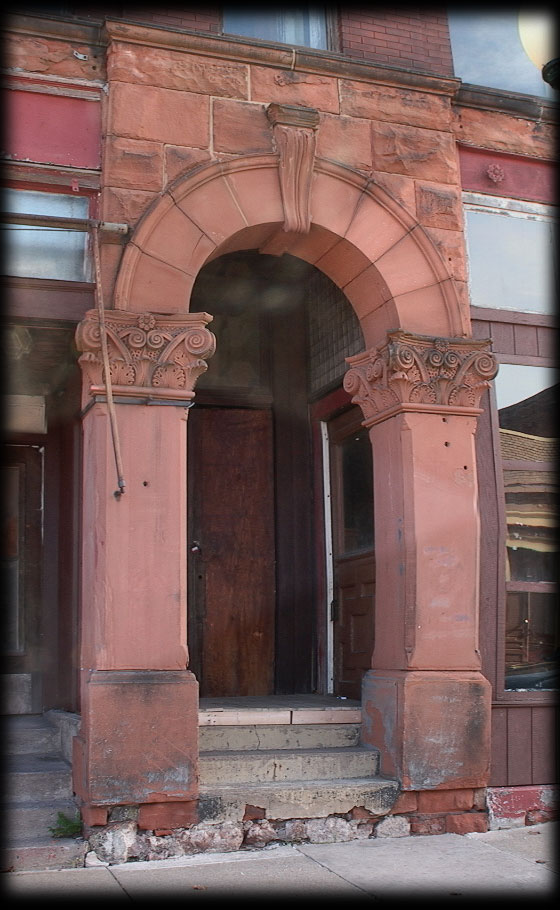 And here it is: the entrance arch . This large sandstone arch sits in the building's center, between the two large store fronts on either side. While most of the building is made from brick, this arch is built from local sandstone. Without the arch, this building would be nothing too spectacular. But the arch is something completely different. Awesome.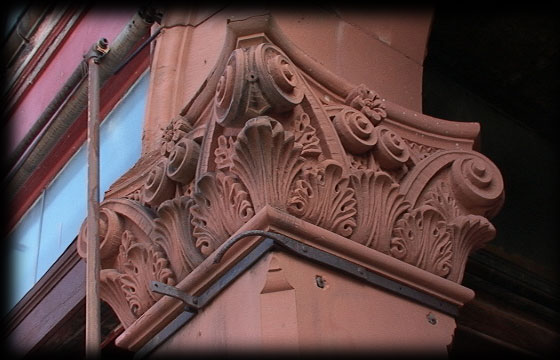 Here is a closer look at the entrance arch capitals. I'm not sure if these were carved from sandstone as well, or were simply plaster molding bought off of catalogs. Either way the detail is amazing.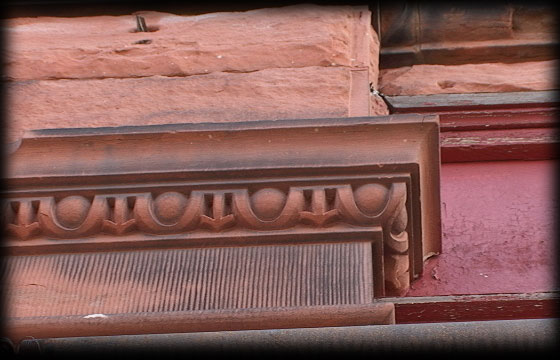 Another piece of detail, this one from the storefront cornice.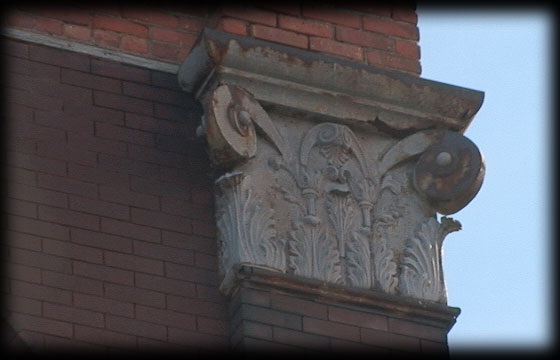 One last look with this remnent of the cornice that still sits atop the building. The rest of the cornice has fallen off.
Tomorrow: the Bedazed Building…