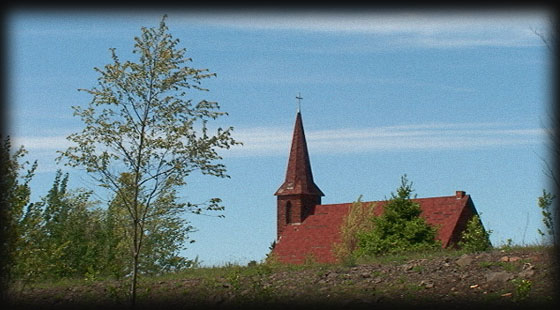 Probably the best thing that has come out of my experience with Explorer has been the contact with other people who share the same passion and curiosity about the Copper Country as I do. I am not the first to explore this haunted landscape and will not be the last. What draws me into the woods and back-alleys of the Keweenaw draws many other people from all around this country as well. Because of this, I have decided share this website with my fellow explorers and dedicated readers through a series I call Copper Country Scrapbook.
I know that there are a lot of people out there, some of which visit this site, that have their own stories and photos to share about the lost empire which was the Copper Country. If your one of them, and have something you would like to share please send them my way. This can be personal stories about the area, exploration accounts, ruin photos, archive photos, or anything else about the Copper Country and its rich history. From time to time I'll select a few and post them here – on Copper Country Scrapbook.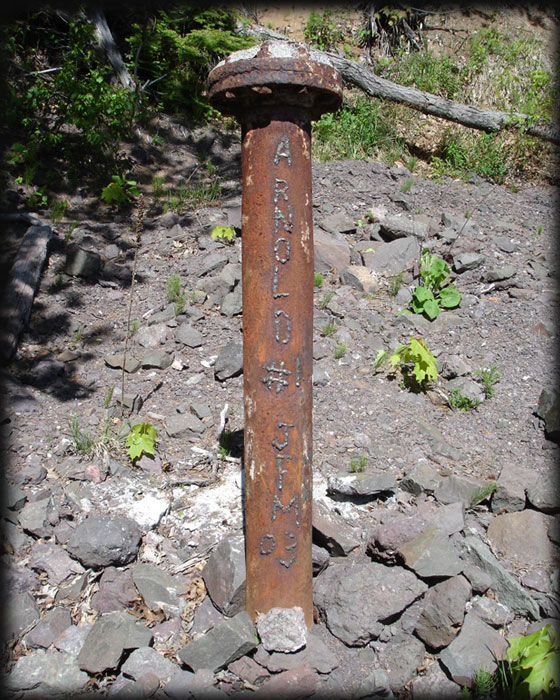 On a recent trip exploring the Copper Country Steve King stumbled upon the old Arnold Mine outside of Eagle River. An old mine, the Arnold worked the Ashbed Amygdaloid ( the same lode as the Copper Falls Mine nearby ) from 1863 to around 1903. Over 25 million pounds of copper was recovered the mines single shaft – seen here. For almost a century the mine was buried by time, sediment, and foliage erasing it from view. In 1971 the nearby Jacobs Creek flooded, washing away the sediment and foliage and revealing the old mine workers once again. All that remains is a large poor rock pile, and this breather pipe from that lone shaft, installed with the cap in either 1903 or 2003.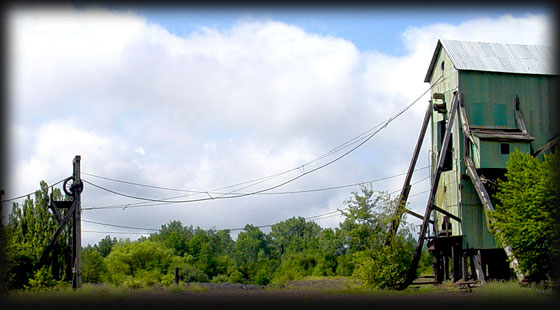 I often get people writing me to identify ruins they have found during their travels, like Jay did about this beauty. This is the Centennial #3, just a short distance south of the Centennial #6 which we had featured previously here at Explorer. Jay, however, beat me to it by a good year. In my response I also noted the following:
"Since your pictures were taken the structure has disinigrated greatly. One of the main beams holding the whole building has snapped, and the entire structure is leaning to one side at a precarious angle. More fencing has been placed around its base to keep people away, mostly due to the fact the thing could fall over at any moment. Its no wonder though, considering the thing is over a century old (unlike its more modern sister shaft next door). We actually walked right past the thing to head out towards Centennial No. 6, but never stopped to take any pictures of it. We will have to return soon before the whole thing is gone however."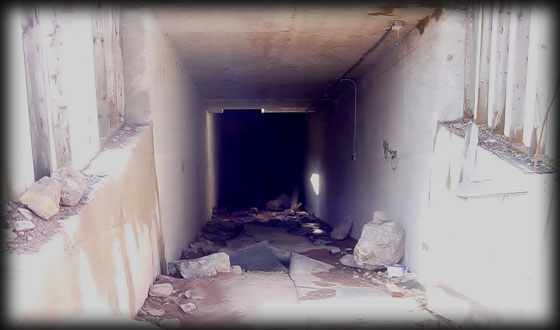 Here is another great shot from Jay, from the same shaft. I don't know what this is, but it doesn't look like it goes anywhere safe. Jay has many more interesting pictures of Copper Country sights at Flickr; which you should check out by all means.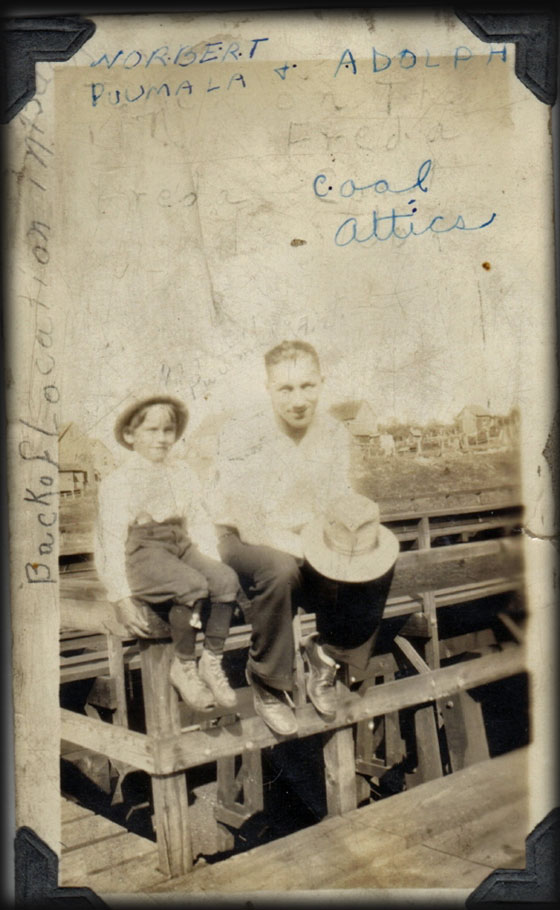 As a transplant, my interest in the Copper Country was an acquired taste through many years of college. To some this place is their home, and their parents' home, and their grandparents. home. They were born with an interest. Such is the case with Carolyn who – prompted by my series on the Champion Mill – sent me this old photo of here great Uncle, Adolph Juntunen, with a neighbor kid, Norbert Puumla, sitting atop the "coal attics" near the mill. This is where the coal brought to the mill was stored before being used in the nearby boiler. You can make out Freda in the background. Carolyn has a deep connection in Freda where she lived in a house built by her great grandfather around the turn of the century. She remembers a home town that seemed forgotten in time, as she put it:
"Freda has changed so much just since I was a kid. I fear that by the time my kids remember it, there won't be anything left of the history. I think my fascination comes about because I entered the area just in time to see the history rotting in place. The neighbor's houses still stood but they were all vacant and starting to fall to ruin. The railroad tracks were still there, but no trains ran on them. The mill was still accessible (no fence) and the restaurant had just opened. Our family house still stood (built between 1903 and 1908 by my great grandfather) and we stayed in it! We could still go down to Beacon Hill beach (and see the ghost of an old railroad in the woods, part of an old stone dock that was part of the Mill) and Redridge Beach (ruins from the mill still stood)."
She echoes a feeling I have every time I go out into the Copper Country to explore.
This all brings me to this photo. This is one of the many old rock walls scattered along the base of the Cliffs at the Cliff Mine. But that isn't what makes this photo special. Its when the photo was taken that's important – April 21st 2006. This is the date of the first excursion I went on (and one of the first photos I took) for the project that would become this web site – one year, 227 posts, and over 6000 photos ago. Thank you again to all my readers who have made it possible. Here's to you…
Do you have explorations of your own to share? Do you have old photos or memories of the Copper Country as it once was? Then by all means submit you photos and stories now!