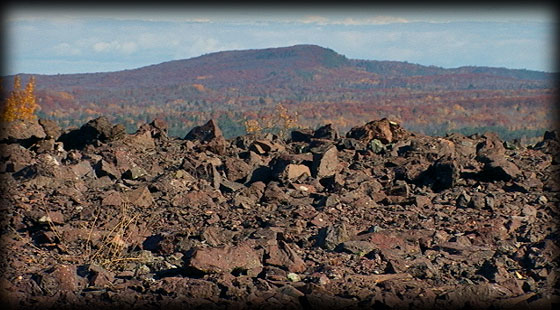 One of the highest concentrations of mines along the Keweenaw can be found in a 4 mile strip of land sitting between the towns of Calumet and Mohawk in an area known as the Allouez Gap. Seven mines – Mohawk, Ahmeek, Kingston, Allouez, North Kearsarge, Wolverine, and South Kearsarge – called this area home sinking over a dozen shafts into the Kearsarge Amygdaloid lode. The lode itself accounted for over 17% of all production in the Copper Country, second only to the great Calumet Conglomerate.
At the turn of the century, when the surrounding forests had long been cleared, you could look across this valley and see a swath of industrial havoc sweeping to the horizon. The view would include a domino line of towering rock houses, a spider-web of rail lines, and a man-made forest of smokestacks billowing black smoke into the air. A postcard of the industrial revolution that had occurred, and surely an awesome sight even today.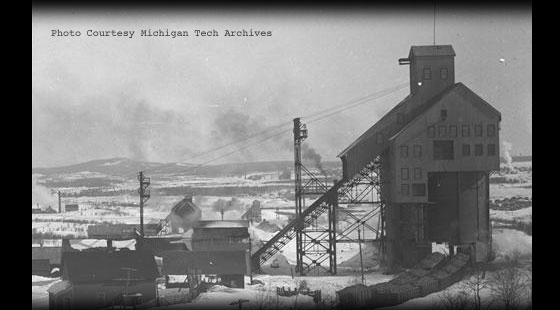 Today, of course, the picture is a bit different. The forest has returned, covering most the scars that remain. The rock houses have been demolished, the rail lines torn up, and the smokestacks have long fallen. What does remain, however, are the rock piles, pile after pile, stretching to the horizon. They stand in stark contrast to the green forest that surrounds them, soaring up above the trees and watching over the landscape they once ruled. It is these silent sentries that first catch our eye traveling past Kearsarge, and take us on an exploration into the surrounding woods.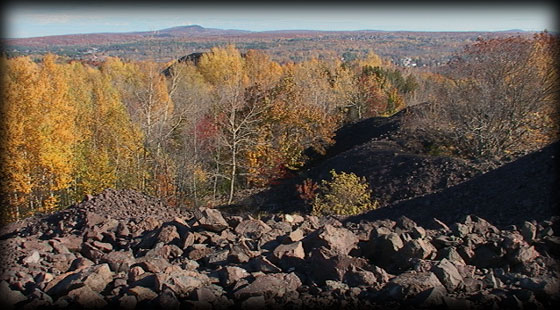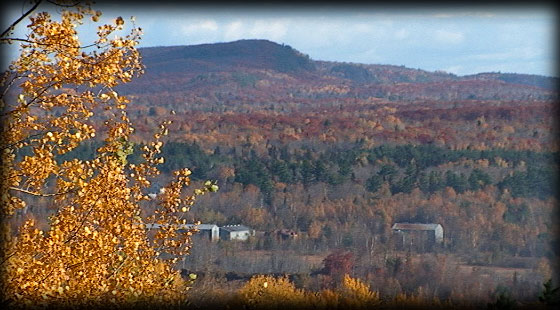 Huffing and puffing our way atop the first pile, we were treated with an awesome vista of the valley ahead of us. Not only were we atop a large rock pile, but the rock pile itself sat near the rim of the valley, hundreds of feet above the topography surrounding it. Ahead of us we could see another large rock pile, almost as tall as the one we stood on. Then another smaller one further down the valley. And another. Turning around we faced yet another rock pile poking up above the trees at the valley's rim. We hit the jackpot. It was time to see what we could find.