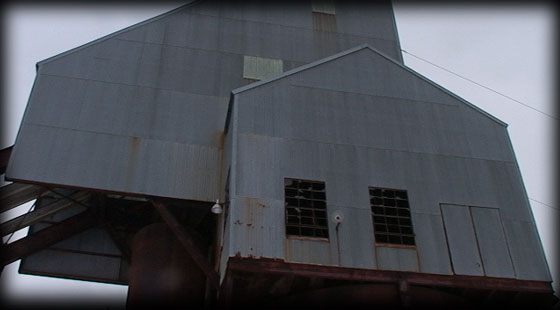 While the similarities between where we currently stood and the Kingston ruins to the north, there was one obvious difference. Here the impressive mass of the superstructure still remained above our heads. Probably a good 7 stories above our heads, the steel sheathed mammoth easily dwarfed everything else in the area. Its gray skin was bloodied by rust most of its windows had been shot out. Floodlights scattered about its perimeter that once lit the grounds up like a parking lot sat idle and bulb-less.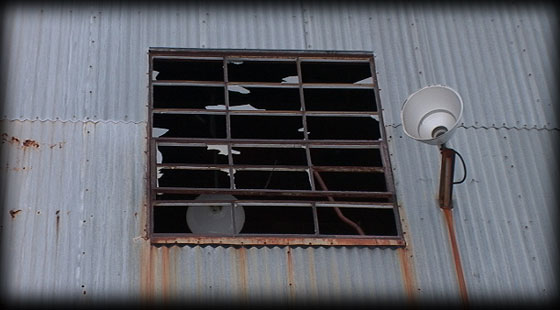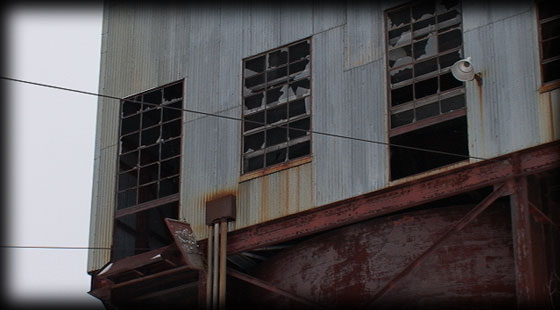 Its humbled exterior hid a less innocuous industrial machine inside. A series of chutes, sorters, crushers, and bins all worked in harmony to send copper (and as little of anything else as possible) onward to the mill. At its very top lived a pair or enormous wheels (called sheaves to those in the know) the transmitted the hoisting power sent up from the hoist building back down to the skips underground. The entire structure sat on a large bin used to store tons of copper rock to be dumped into waiting rock cars below.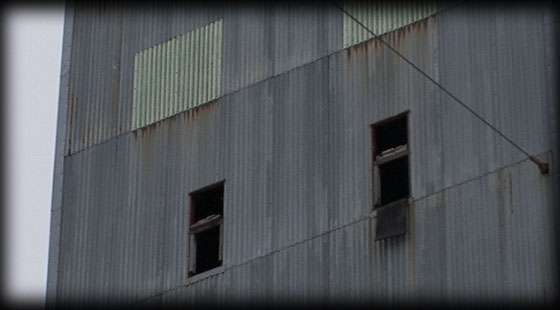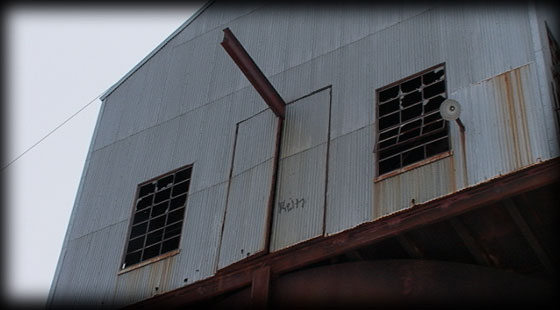 Imagine dozens of these enormous structures dotting the landscape, from South Range to Mohawk and everyplace in between. Now only four remain (Champion #4, Quincy #2, Osceola #13, and Centennial #6.) These are the last of a dying breed that soon may become extinct in the Copper Country.