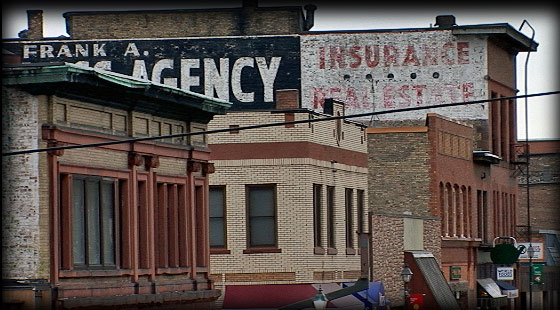 Those who live by the sword die by the sword, and the copper empire that had risen Houghton to great heights at the turn of the century was threatening to tear it down by the '60s. The empire was dying, and village by village and town by town were succumbing to the inevitable. Houghton, however, had something the rest of the unfortunate locations did not, Michigan Technological University. The empire may have died, but as Houghton's surrogate mother the university was able to pull the city back from the ledge. While Calumet shrunk to near obscurity, Laurium dissolved to ruin, and various other towns too numerous to mention disappeared off the map – Houghton was able to remain.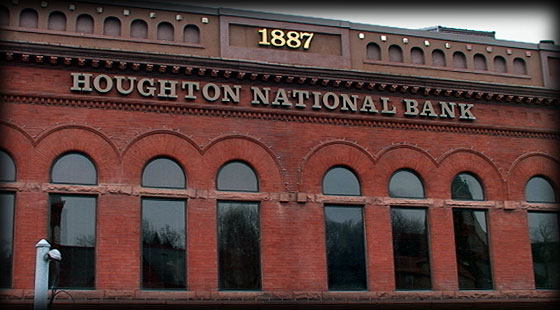 The Houghton National Bank building is generally considered to be the first brick "block" build in the Copper Country, completed in 1889. At that time, it was important to design bank buildings that gave a sense of strength, solidarity, and permanence. This one scores solid marks on all three.
A Houghton anchor, the Douglas House is as old as the city itself. This terra cotta edifice adorns the more modern structure built at the turn of the century, adding to an older wooden structure built in 1861. Probably the most glamourous hotel in the area for over a century. Now serving as senior apartments.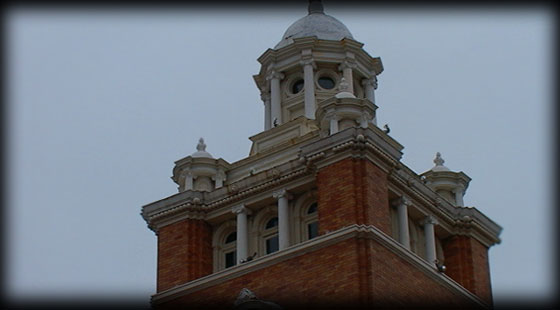 One of the two highly ornate towers which flank the Douglas House. They rise a good six stories in the air, equaled in height only by the more modern Franklin Square Inn a block away.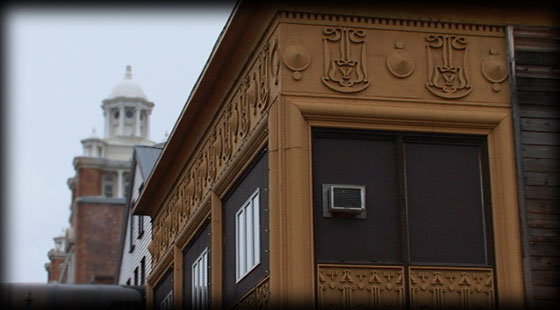 With the Douglas House towers in the background, this unusual building seems almost exotic in comparison. Building currently undergoing rehabilitation in the hopes to return it to its original look.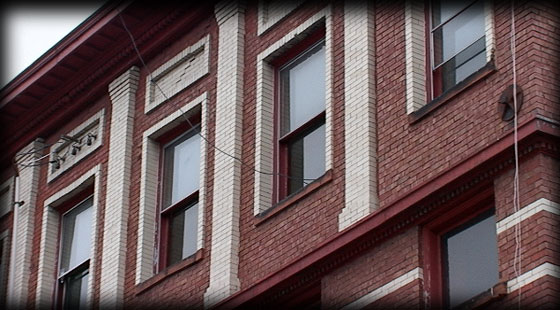 Another interesting example of Houghton architecture on the corner of Huron Street. For years it was covered from view by the metal awning that once spanned Huron Street. Now the awning is gone and the building finally comes to light.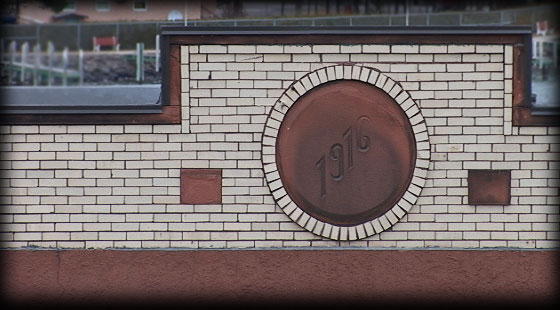 An interesting date medallion on the building that now houses Joeys restaurant.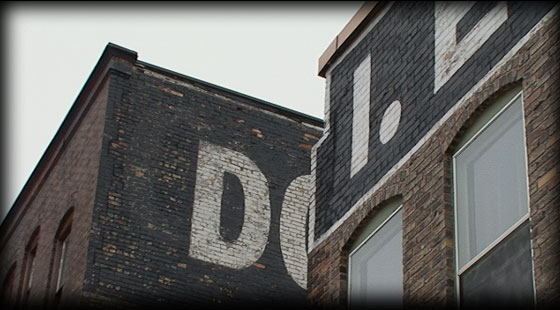 In the day, advertising billboards were painted directly on buildings. Over time buildings were torn down and new ones erected, blocking from view old ads like this one here.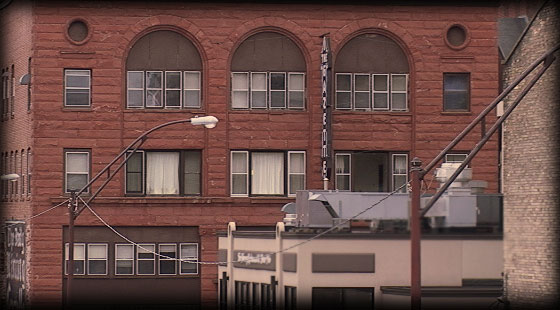 The Daily Mining Gazette building once housed the paper's offices and printing presses when it was built in 1900. Now it houses apartments and the paper for which it is named resided a few blocks down the road.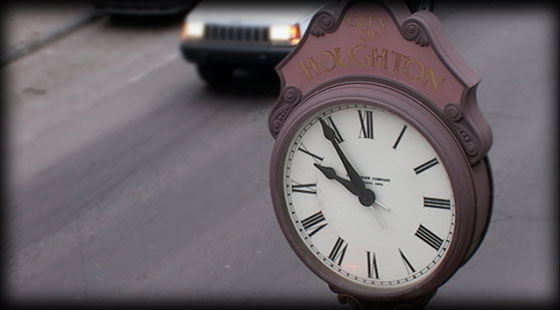 An ornamental clock on display on the side of the road, one of many small touches in this vibrant town.