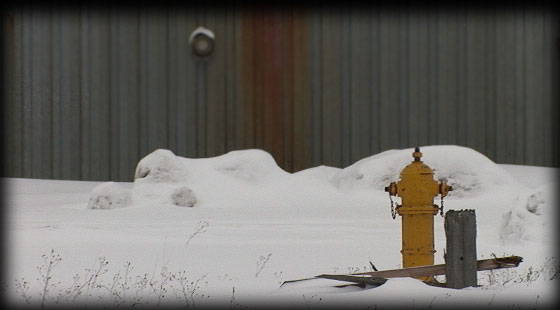 By now it was getting colder, and we could sense the approaching storm. Moving away from the cable stands our gaze quickly turned to the tangle of metal and wood just outside the hoist building. It was some sort of electrical hook-up for high voltage power lines. It probably served to power the hoist sitting next door. It reminded us of the possible electrical equipment found at Gratiot that probably served the same purpose. By the 1940's steam had probably been replaced by electricity for most everything but railroad engines.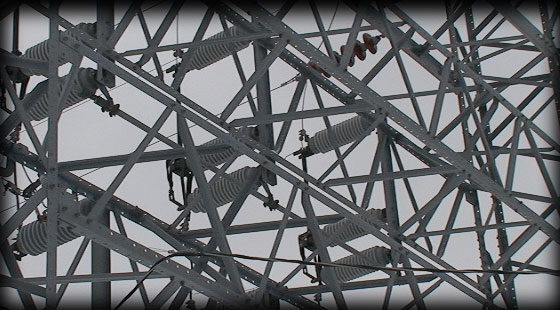 The hoist building was a pretty plain affair. A rear door was flanked by some sort of exhaust pipe, perhaps for the heater. A boarded up loading door sat on the north end along with a rusted door flanked by an unreadable sign. Along the far corner was a series of what looked like industrial sized dryer vents, four in all. Besides a few boarded up windows on the front end, there was nothing else of interest.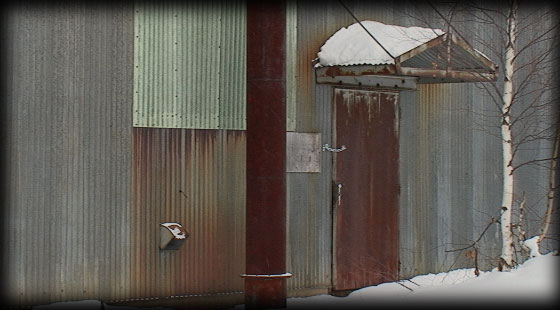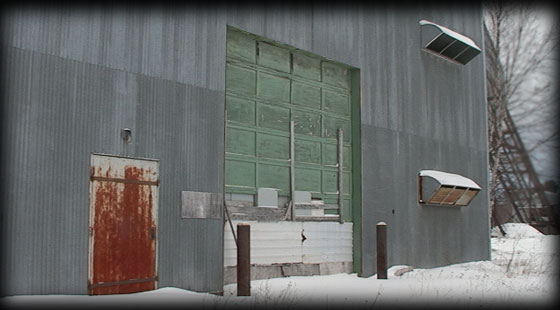 We moved back across an open area to the dry which sat attached to the collar house. On one end were a couple of smashed windows covered in a metal screen. Moving in for a closer look we could make out an overturned chair and some scattered papers across the floor. A shredded window shade was draped over the window. It was apparant that vandels had entered this building at some point and done their worst by the looks of a large hole smashed into the cement wall across the way.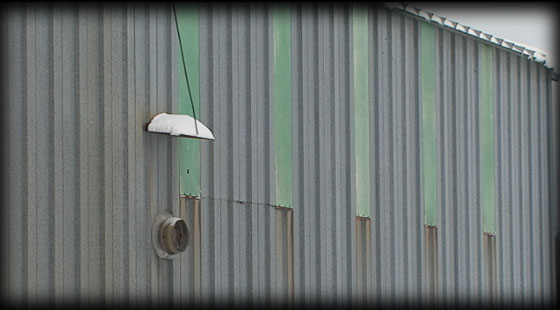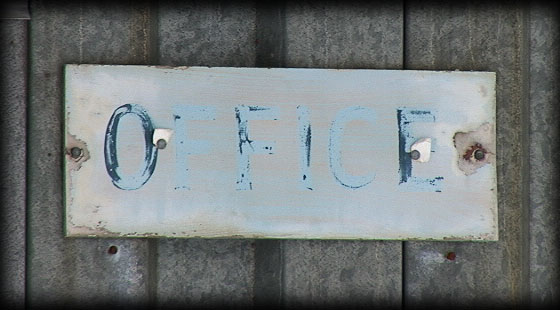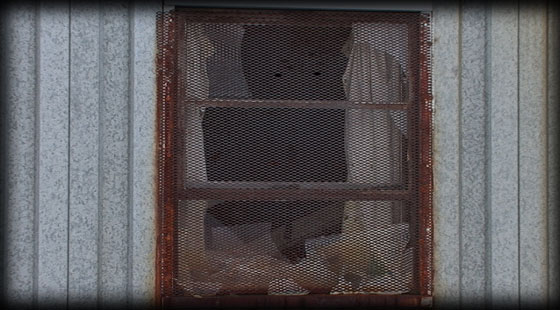 Passing another door into the dry we looked out across the old parking lot. Now the lot's old lights stood vigil over an empty field covered in snow. Another striking resemblance to Kingston, only here a lot more lights had survived. Before the advent of cars, these parking lots were never necessary at any mine. Soon they would become standard on mines across the region. Collar House, Headframe, Hoist Building, Dry, and Parking Lot: the anatomy of a late era copper mine in the Keweenaw.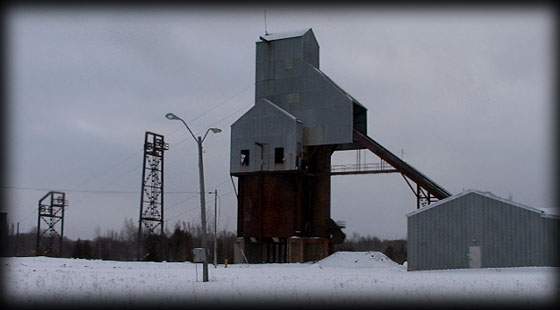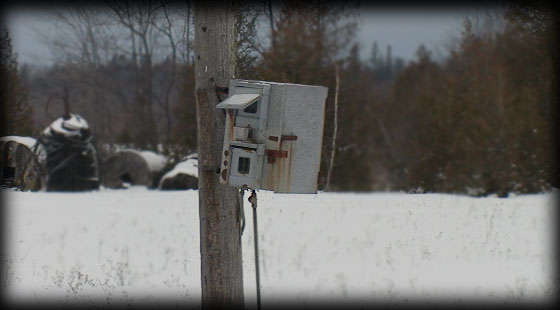 We were prepared to make our long return trek to the car, when we saw something else deep in the trees far out past the parking lot. It was another building half hidden in the woods, and it was calling our name…