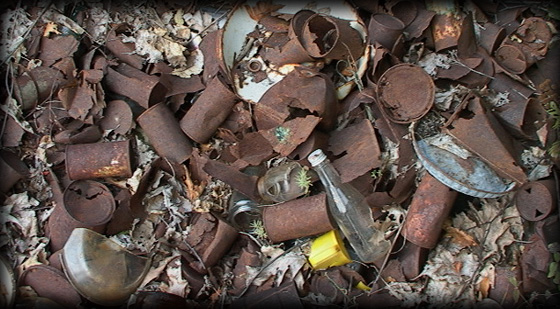 If there is one thing of certainty in our explorations across the Copper Country, it is the fact that no matter where we go or how deep into the woods we venture, we will always find trash. In fact no exploration of a ruin is considered completed until we find a washing machine. The sad truth is, we are never disappointed.
Of course ruins by their very nature are just large pieces of trash. Like discarded banana peels or newspapers, the mines and mills of the Copper Country were thrown away once their usefulness ran out. The ruins we find are simply large concentrations of trash – not so much newspapers or banana peels; but as concrete, steel, and rock. But as the saying goes, one man's trash is another man's treasure. To us, these piles of trash are treasures to be explored and admired. We don't see junk, but instead see windows to the past. We see clues to who we are and where we have come from.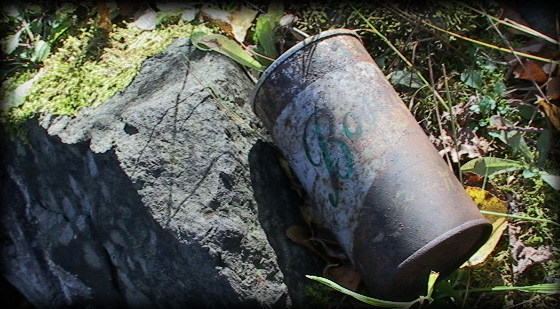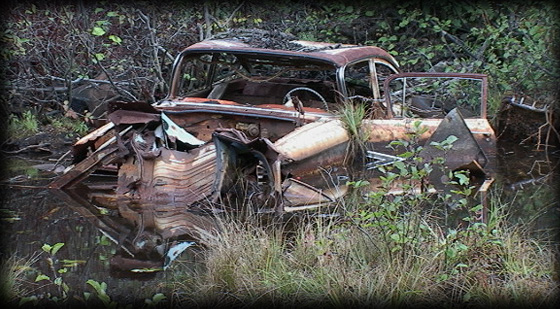 But even besides the ruins, we find trash everyday that we love to find. Like a collection of old Bosh beer cans, or an antique car rotting in a field these things are a joy to discover. While these items are in fact trash, dumped decades ago, we look at them today as treasures. (most archeologists and anthropologists will tell you that old trash dumps are the best source of information about a culture and time)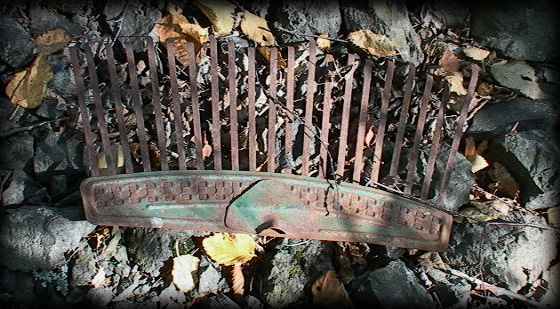 But then we find a Miller beer can, or a smashed television. We could hardly call these things treasures, and we think of them as trash. But that's today. Perhaps in 50 years those TV's and Miller beer cans will look as interesting as Bosh beer cans or old cars do today. Perhaps the difference between trash and treasure is simply a matter of time. Perhaps explorers in the future will stumble across the washing machines we always joke about, and consider it a window to the past, and clues to who they are. Who knows.