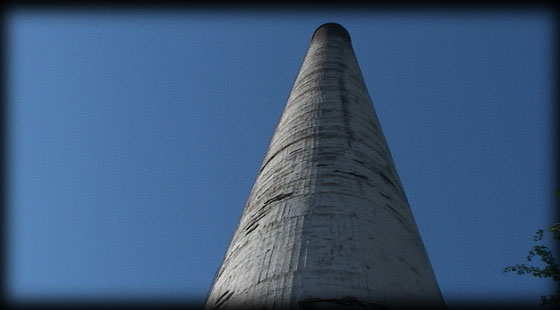 They stand tall and proud across the copper country landscape. Seemingly constructed as impressive monuments to an industrialized time, their gray columns rise high above the surrounding forests and towns. Once these pillars coughed out over the land, spewing black smoke into the air in a continuous stream of filth. They are smokestacks and they once marked the houses and buildings around it with a coat of black soot and turned the blue sky into a gray haze. No longer however.
These monuments to an industrialized world now stand still and empty. Now only their long shadow is cast over the surrounding towns, and the buildings they once served have long since decayed away. Once such monument, and once such community, sits on the shores of Lake Superior on the east side of the peninsula. This is the town of Gay, and smokestack belongs to the Mohawk Mill – what's left of it anyway.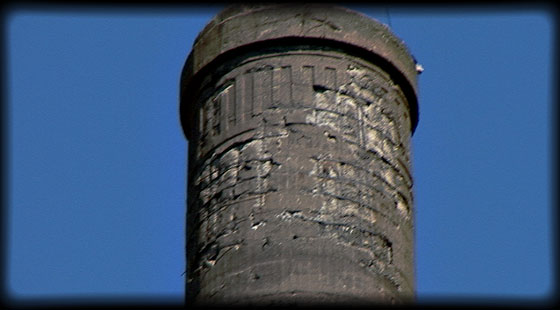 Driving into town, the smokestack almost shouts its presence. Rising hundred of feet into the air, the site was impressive and somewhat smothering. Standing below it, and looking up its towering length, you feel like it's tipping over on your head. This smokestack is part of an expansive stamp mill complex here on the Lake Superior shore. Only the big and important mines could boast their own dedicated stamp mill, and the Mohawk joined the club at the turn of the 19th century. Soon this mill was joined by a second – the Wolverine Mill – and for almost 30 years they worked diligently at filling the lake in with stamp sand. A process, I might add, they came close to achieving.