After a short stop at what we thought was the Osceola depot, we continued on down the line. Soon we found ourselves in the shadow of two large piles of rock on either side of the trail. It was poor rock, waste material from the underground that was hauled to the surface and dumped here simply to get it out of the way. We think these waste piles belonged to Osceola #3 and #4. Mountains of rock that man had removed from deep below us and relocated here. It was also a mountain we had to climb.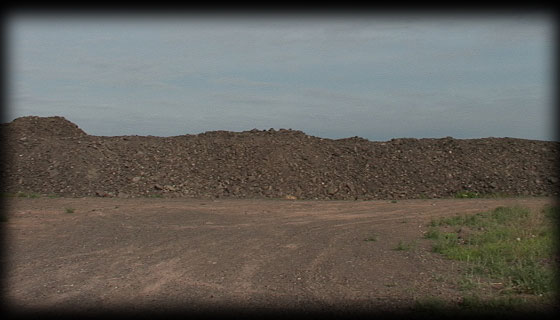 Climbing poor rock piles can be tricky business, but lucky for us this one had been worked over by a bulldozer – creating a easy ramp of rock for us to use right up to the top. It was a small poor rock pile as far as they go, but it was still a good height above the trees and shrubs that surrounded us. When we got to the top, we could easily see the lay of the land and where we were in relation to metropolis.
Spreading out all around us towards the horizon was the lush greenery of Keweenaw lowlands. In the distance a dark sky threatening of rain slowly approached. Surprisingly we couldn't see Calumet or even Swedetown to the north, although we knew they were there. What we could see however, was the silhouette off to the east of a shaft-house. It was Osceola #13, standing proud as a monument to a more industrious time.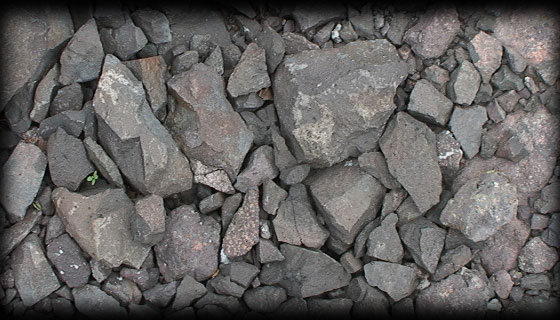 After taking in the view, we made our way back down the man-made mountain and onto the rail-line once again. We continued south and soon came across a road – Tecumseh Road.